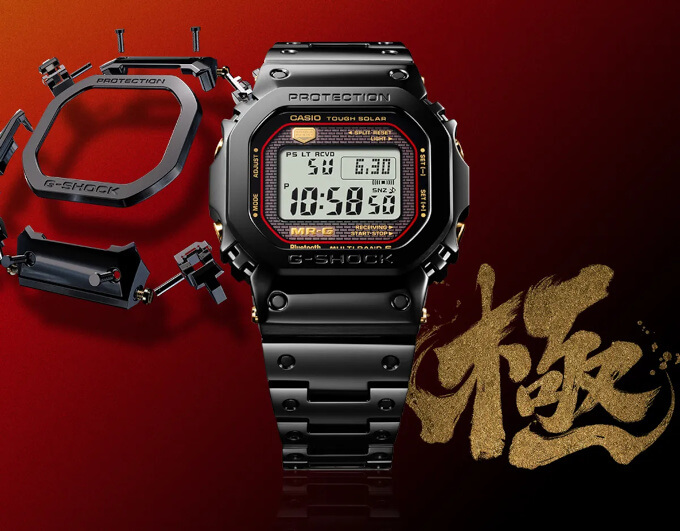 Pre-orders are now available in the U.S.
G-Shock U.S. has a dedicated MRGB5000 page at gshock.com, which includes the individual model pages, with the MRGB5000B-1 and MRGB5000D-1 listed for $4,000 and $3,500, respectively. "Kiwami" is Japanese for "extreme" or "pinnacle," which aptly describes this luxury series that takes the full-metal GMW-B5000 concept to the next level. There was no press release issued in the U.S. yet, but the addition to the website at this time may indicate that the series will be available in the U.S. sooner than expected. (Casio Europe also listed the series at casio-europe.com). The MRG-B5000 series was previously announced for a March release in Japan and Asia.
Updates: Another section of the website states that pre-orders for the MRGB5000 series will start on March 3.
Pre-orders are now live, and the shopping cart states that shipping may take place on March 8.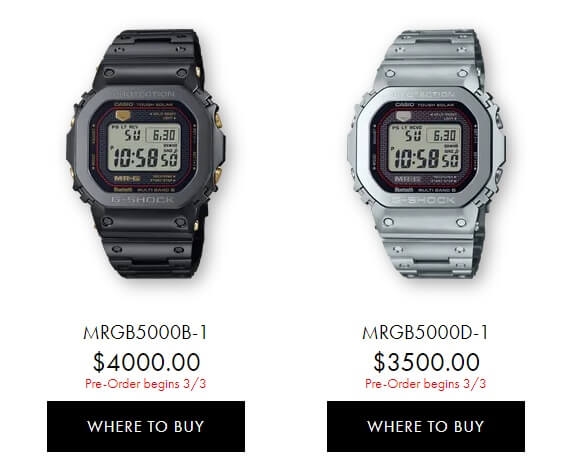 MR-G Kiwami MRGB5000 at G-Shock U.S.
See Also: Titanium G-Shock MRG-B5000 with Cobarion bezel is official