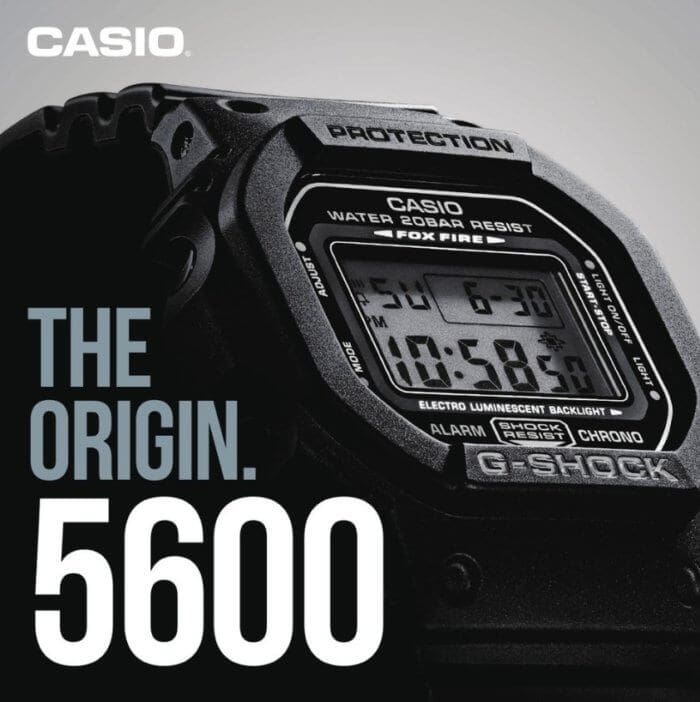 Casio released a new G-Shock catalog that is a commemorative booklet for the DW-5600E rather than the usual seasonal catalog. The booklet chronicles the history and evolution of the classic 5600 series, also known as the Origin Series, which evolved from the first-ever G-Shock DW-5000C. The booklet is filled with interesting articles that will appeal to both new and old G-Shock fans, with timelines and photos of significant 5000-5600 models from the past.
Sections include:
Story Behind The Birth of G-Shock
Challenge For Toughness: 1. Structure 2. Functions 3. Design 4. Quality
Chronicle of Origin Series Since 1983
DW-5600E Features
"The Origin. 5600" booklet can be viewed online or downloaded as a PDF file (3.89MB).
Other languages are also available here.
Casio also released the movie "Challenge for Absolute Toughness" which is like a video version of the booklet's chapter.