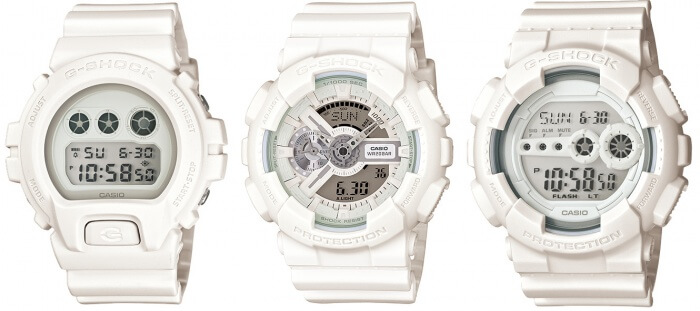 The G-Shock Soho Store recently showcased a trio of all-white G-Shock models on social media that are currently available in-store. The unusual thing about this collection is that they are all older models that were presumed to be discontinued. The trio was also spotted as the "Trend White" collection in a G-Shock spring/summer 2016 display at the World Trade Center in Mexico City.
The common theme of these watches is the minimalist white design. Aside from some light gray accents the watches are almost completely whited-out with no lettering paint on the bezels.
Update: Casio America announced these three models in April 2016 as The Whiteout Collection. They are a collaborative release with luxury footwear brand Greats which is offering a custom pair of matching Greats Whiteout Pronto shoes designed by Ryan Babenzien. The watches and shoes will be on display at the G-Shock Soho Store in New York City.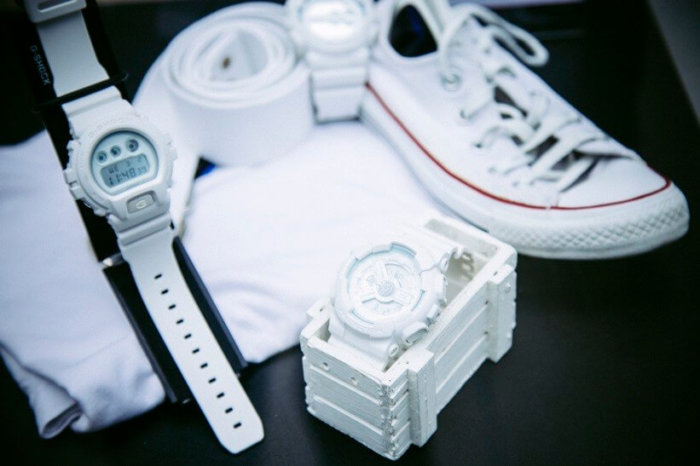 G-Shock DW6900WW-7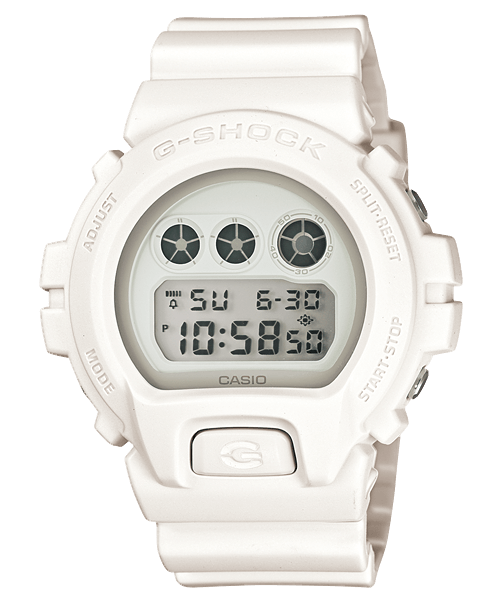 G-Shock GA110BC-7A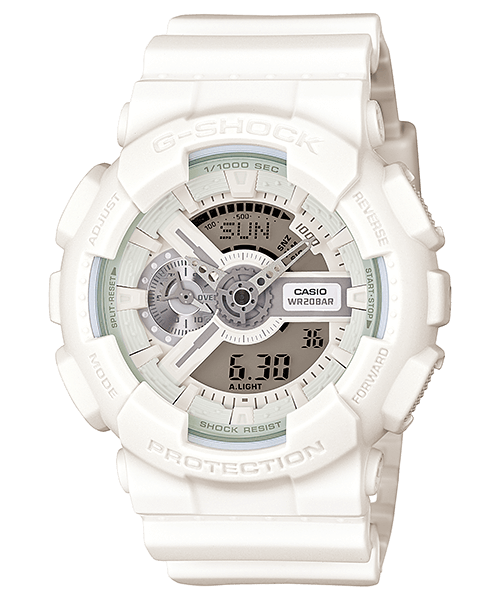 G-Shock GD100WW-7‬‬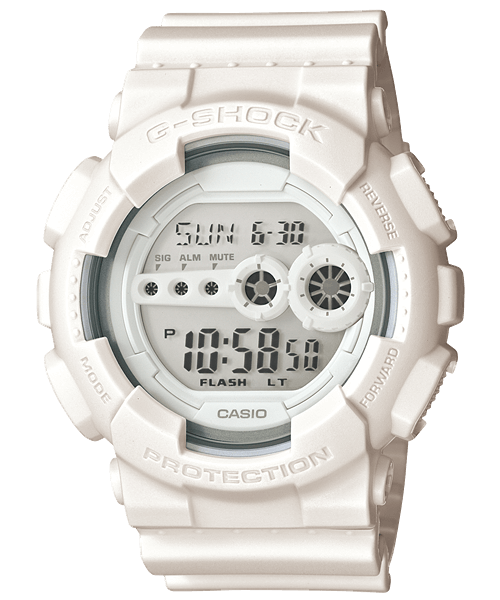 G-Shock x Greats Whiteout Collection Promotional Video:
Photo via webadictos.com