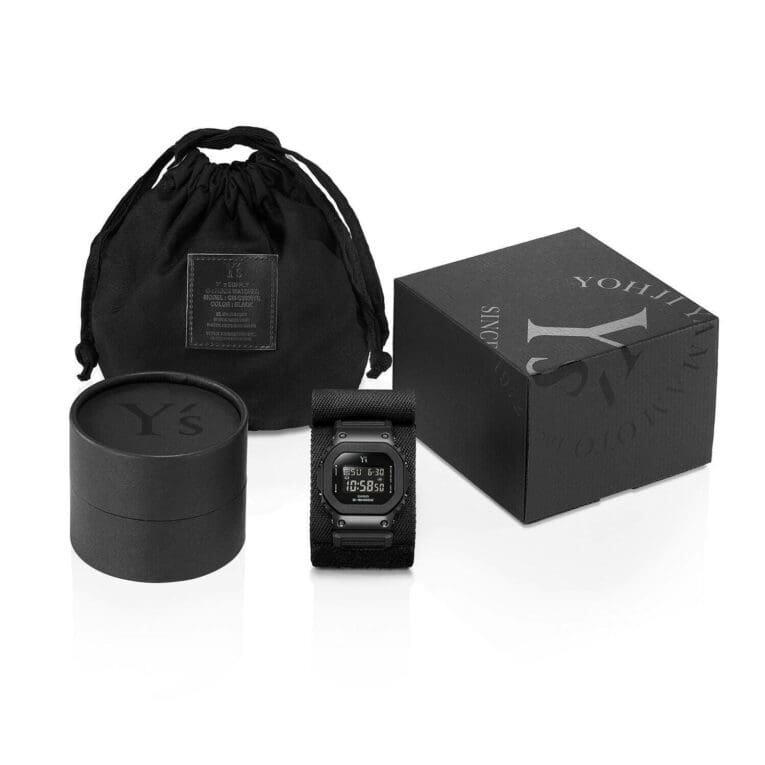 The G-Shock GM-S5600YS-1, a collaboration with Japanese fashion brand Y's, will be released this month in Japan and beyond. Y's was founded in 1972 by avant-garde designer Yohji Yamamoto as his first fashion brand. The watch is a smaller S Series model with a black ion plated stainless steel bezel. The Y's logo is printed on the upper face and etched on the black stainless steel case back. Along with a standard resin band, the watch also includes a large cloth band with a watch protector flap that can be kept opened or closed with Velcro. The watch has multiple surface finishes including a honed bezel, brushed front bezel, and mirror polished buttons and side screws.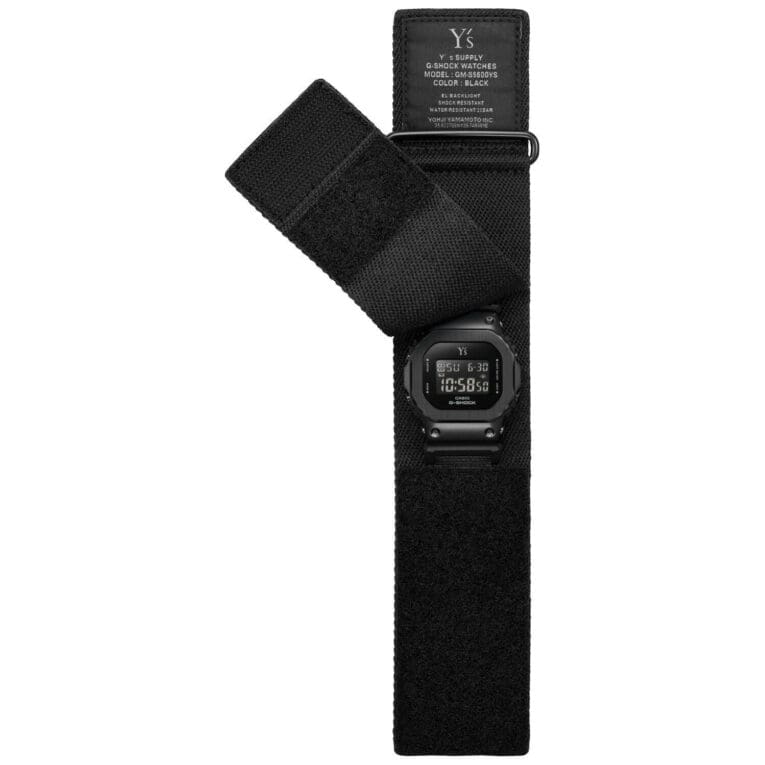 In Japan, the watch will be released at Y's stores and online at www.yohjiyamamoto.co.jp (may be redirected outside of Japan) on March 24, with pre-orders starting on March 20. The GM-S5600YS-1 has a tax-included price of 44,000 yen. The watch was also announced for an international release (including Asia and the Middle East). Specific details for other countries are not yet available, but it appears that the watch may be available at official Casio.com sites for certain countries on March 24.
Update: G-Shock Italy announced that the watch will be available in very limited quantities on March 24, so it looks like it may be released throughout Europe.
Update 2: G-Shock U.S. released the GMS5600YS-1 for $370.
GM-S5600YS-1 at casio.com/intl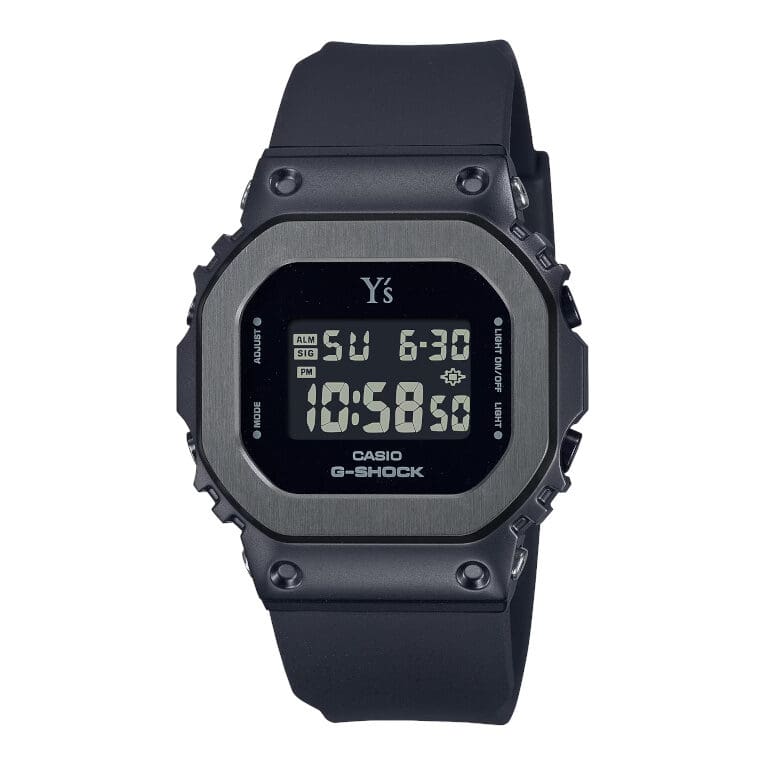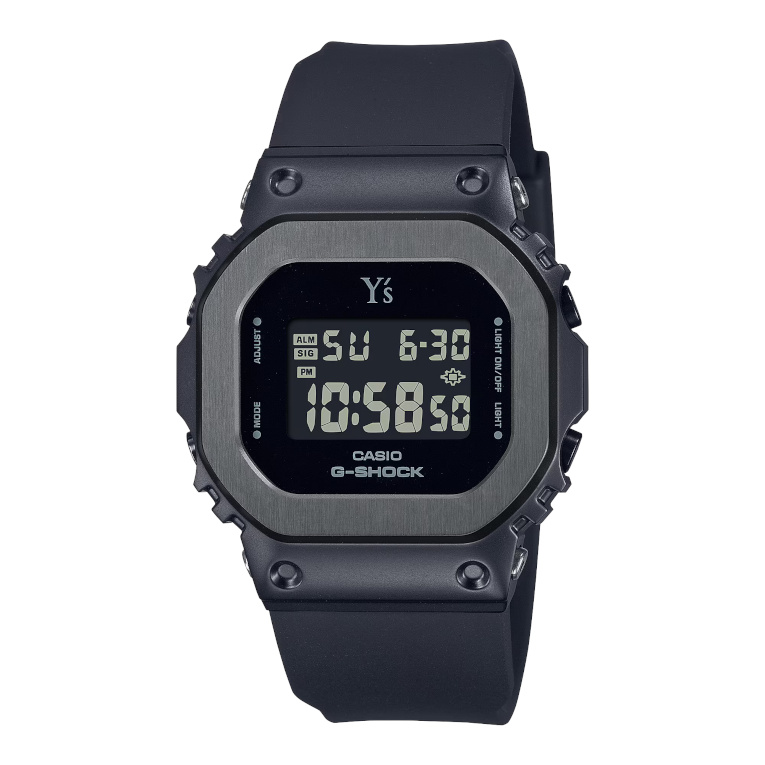 Buy GMS5600YS-1
Casio