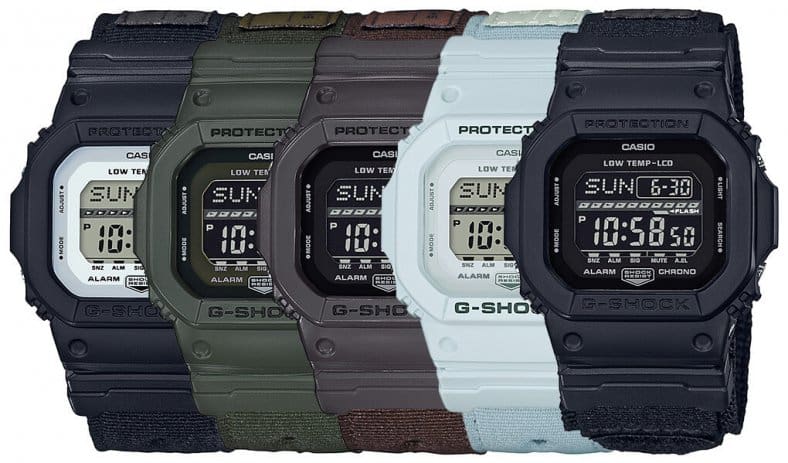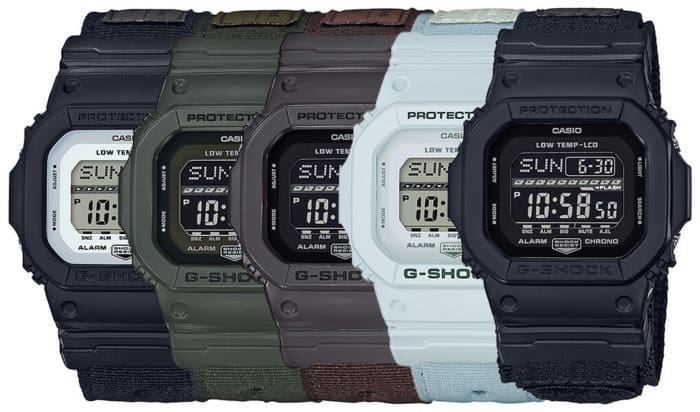 G-Shock Japan is releasing the GLS-5600CL and GLS-5600WCL series featuring cloth bands in September. The GLS-5600 is a lesser-known winter G-LIDE model designed for skiing and snowboarding. While winter G-LIDE models are usually of the large-case variety, the GLS-5600 is based on the classic 5600 case which is a more compact and slimmer size. The GLS-5600CL models have a cloth band with a stainless steel buckle and keeper and the GLS-5600WCL has a Velcro-style cloth band. The bands have an embroidered patch with G-LIDE and Shock Resist logos, inspired by military apparel.
The GLS-5600CL/WCL is low temperature resistant to -20°C (-0.4°F). Another distinguishing feature is the 1/100 second double stopwatch. Other features include countdown timer, 5 daily alarms, world time, and auto EL backlight.
Update: The GLS-5600CL-1, GLS-5600CL-3, GLS-5600CL-5, and GLS-5600CL-7 are October 2017 releases in Asia, but the GLS-5600WCL with Velcro band remains a Japan-only model.
Update 2: The GLS5600CL-1, GLS5600CL-3, GLS5600CL-5, and GLS5600CL-7 are November 2017 releases in North America with a list price of $110 USD each.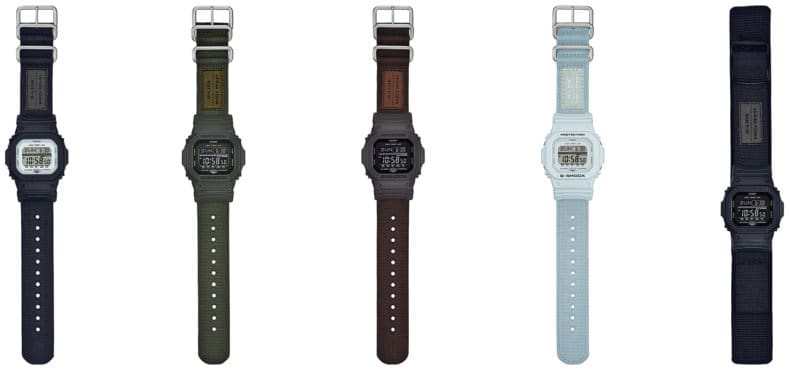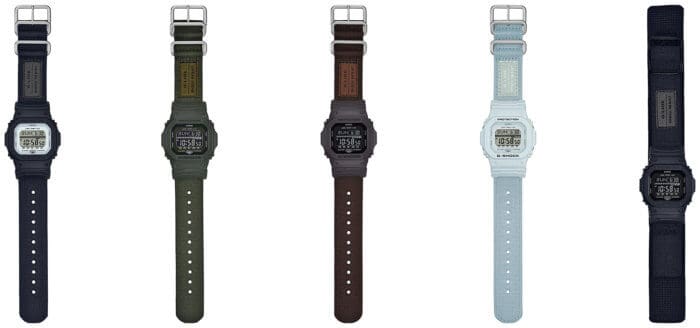 G-Shock G-LIDE GLS-5600CL-1: Black with white face and standard LCD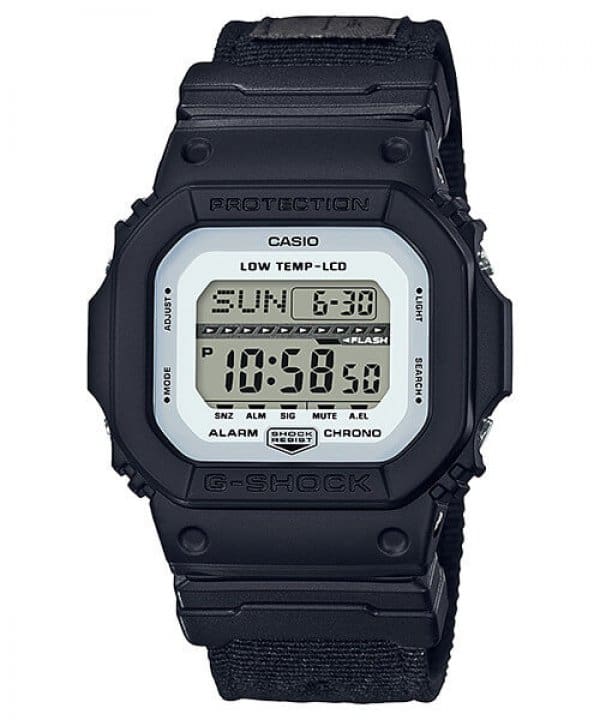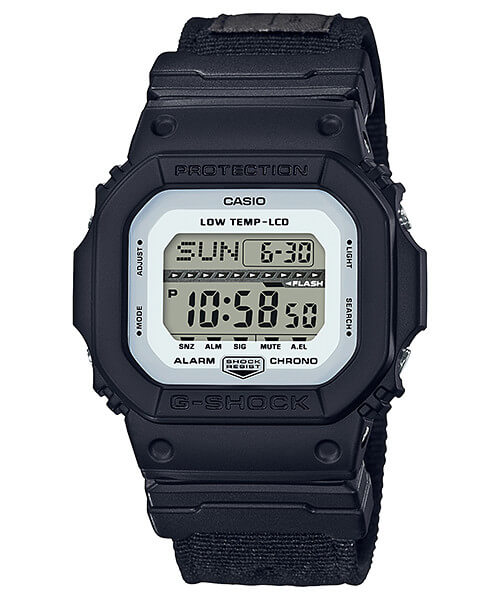 G-Shock G-LIDE GLS-5600CL-3: Khaki green with reverse LCD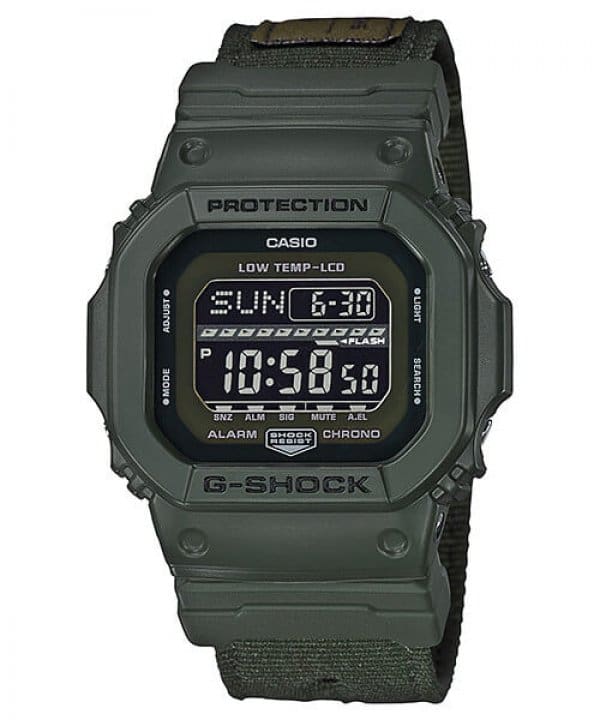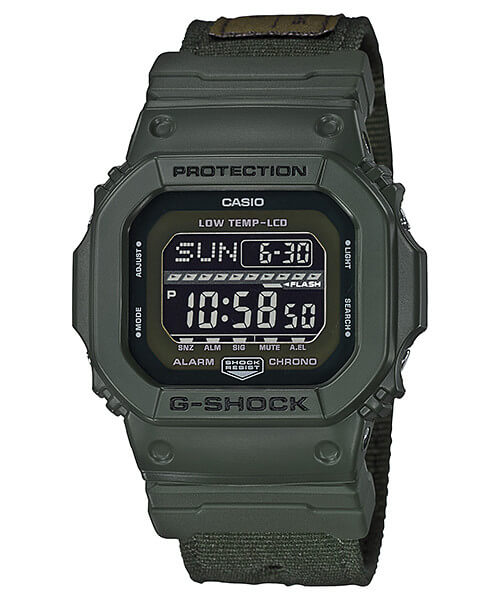 G-Shock G-LIDE GLS-5600CL-5: Earth brown with reverse LCD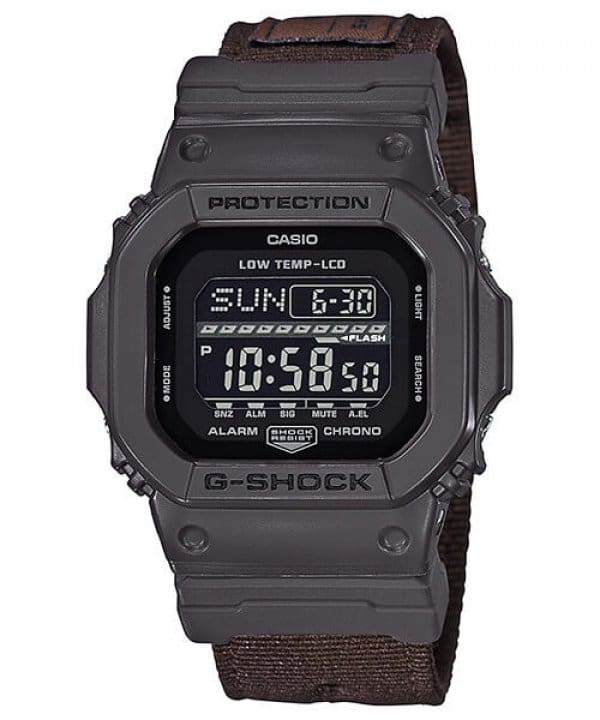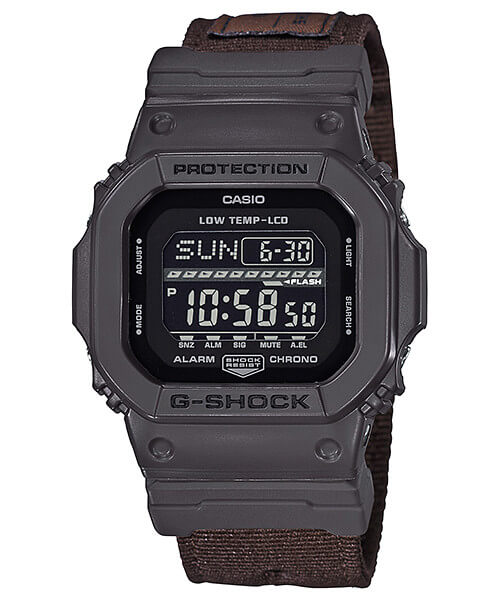 G-Shock G-LIDE GLS-5600CL-7: White with standard LCD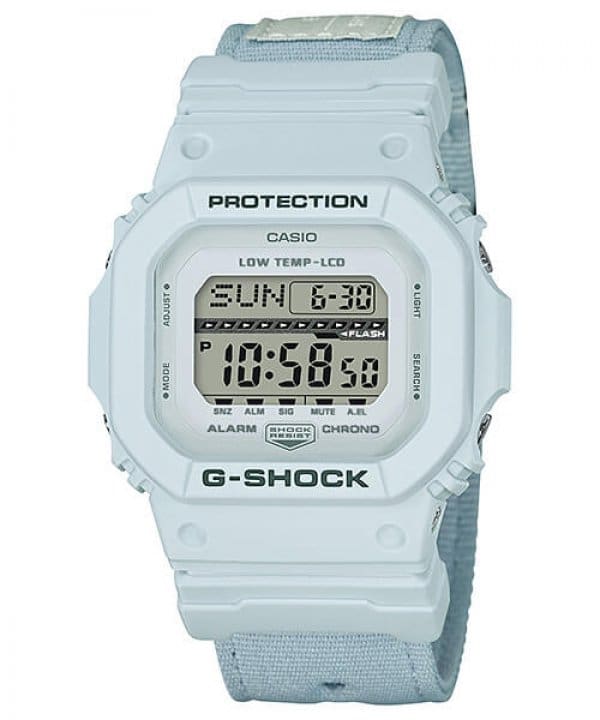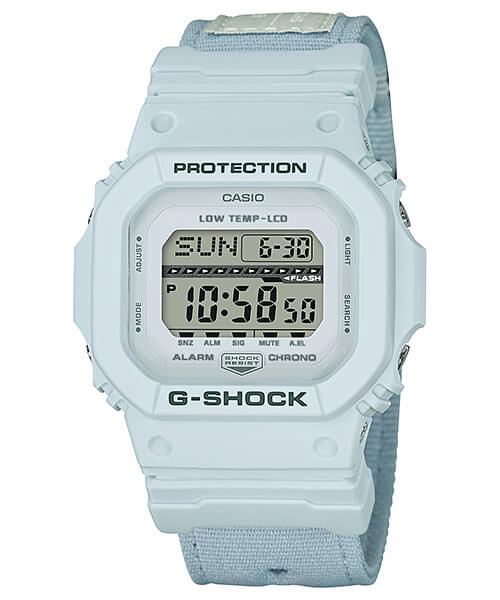 G-Shock G-LIDE GLS-5600WCL-1JF: All black with reverse LCD and Velcro-style band, Japan-only model