Macy's is offering two exclusive G-Shock 35th Anniversary gift sets including a watch and clothing item. The GA100-1A1SCF set includes a G-Shock GA100-1A1 analog digital watch and a black scarf with a 35th Anniversary logo and stripes representing the original G-Shock color scheme. The GA100-1A1 is one of the best selling G-Shock watches and has a stealth black case with white hands. The GD100-1BHAT set includes a G-Shock GD100-1B digital watch with a 35th Anniversary knit cap beanie hat. The GD100-1B has a black case and a reverse LCD display. Both sets cost $99 USD and are available online and at select Macy's stores. The Macy's price for the GA100-1A1 individually is $99 and the GD100-1B is $89, so if you were planning to buy a GA100-1A1 from Macy's you might as well buy the gift set and get the scarf for free. Likewise $10 more to get a limited beanie with a GD100-1B isn't too shabby.
G-Shock GA100-1A1SCF Gift Set with Scarf: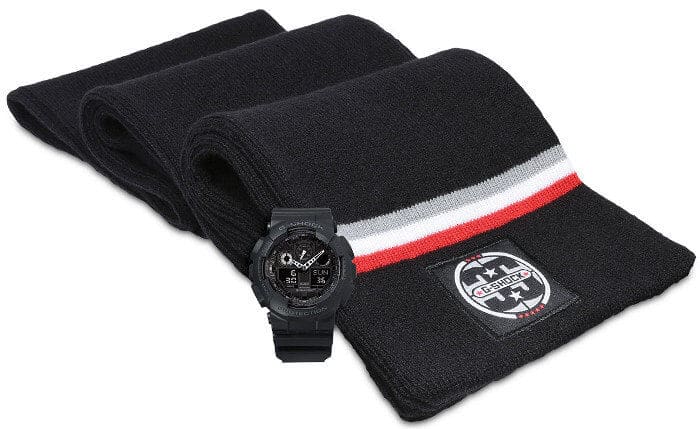 Buy GA100-1A1SCF Gift Set at Macys
G-Shock GD100-1BHAT Gift Set with Beanie Hat: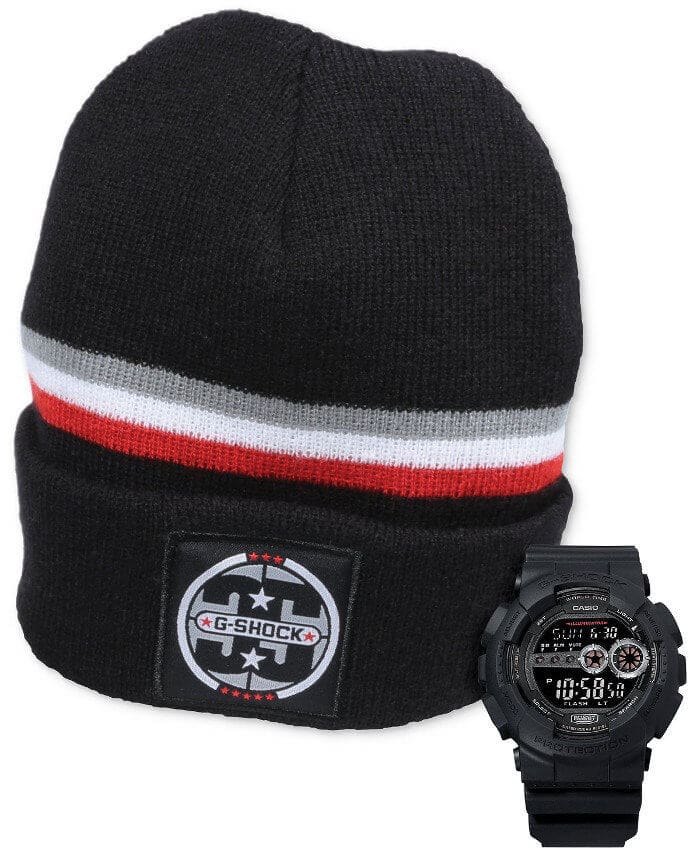 Buy GD100-1BHAT Gift Set at Macys
(
G-Central is an independent news site created and maintained by fans and is not an official representative of Casio or G-Shock. G-Central earns a commission on qualifying purchases made from its links. See full disclosure.
)