The G-Shock Facebook Page released photos of a new limited edition collaboration watch. The watch is a partnership with NYC streetwear boutique ALIFE and is coming in October 2015. The G-Shock GDX6900AL-2 'Young America' has a unique "stars and stripes" design with a white face and the ALIFE logo on the band and keeper.
This watch is even more patriotic than the recent Tricolor Series as the design is clearly based on the American flag. Large white stars cover the blue bezel and upper band while the lower band has red and white stripes. The watch also comes with a custom blue box with white stars and a tin with red and white stripes. The design was inspired by artist Jasper Johns and his American flag paintings from the 1950s. Like Johns' paintings the watch uses a muted color palette for a vintage effect. The release is also accompanied by a video directed by Sophie Day which features creative "post-millenial" youth wearing the watch in New York City (see video below).
The watch has a custom engraved back case (an "a" ALIFE logo) and a custom "#1" graphic for the EL backlight. The GD-X6900 is known as a large-size MIL-STD-passing model with Alpha Gel protection and a 10-year battery. List price is $180 and it will be available in October at the G-Shock Soho Store (454 W Broadway), the ALIFE NYC store (158 Rivington St), as well as select retailers. Update: The G-Shock Soho Store in NYC will be selling the Alife watch on Thursday, October 1 at 12pm. Update: Watches from third-party sellers have started to decrease from their initially inflated prices.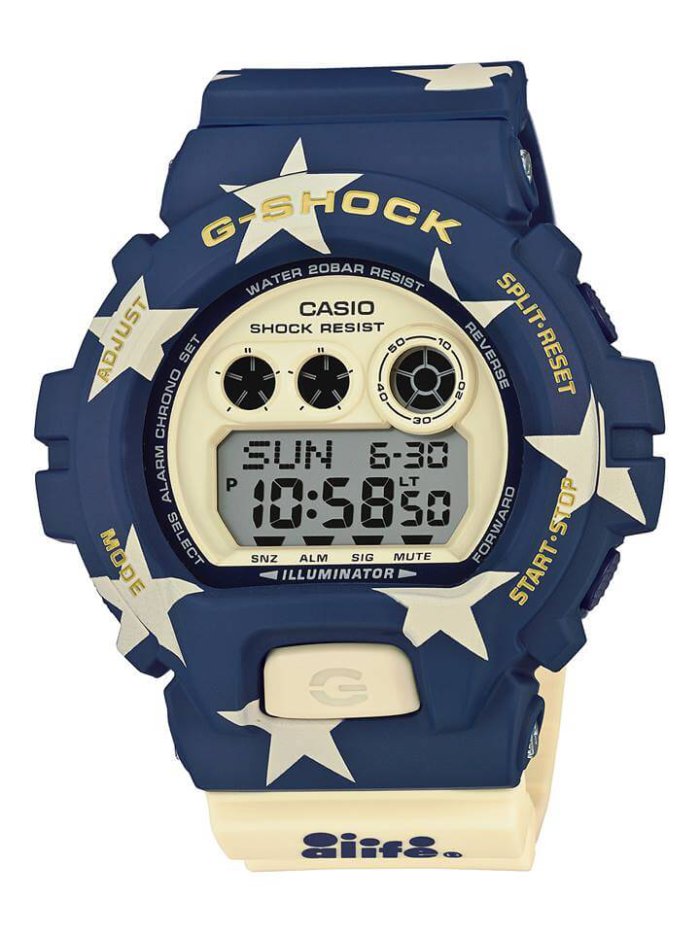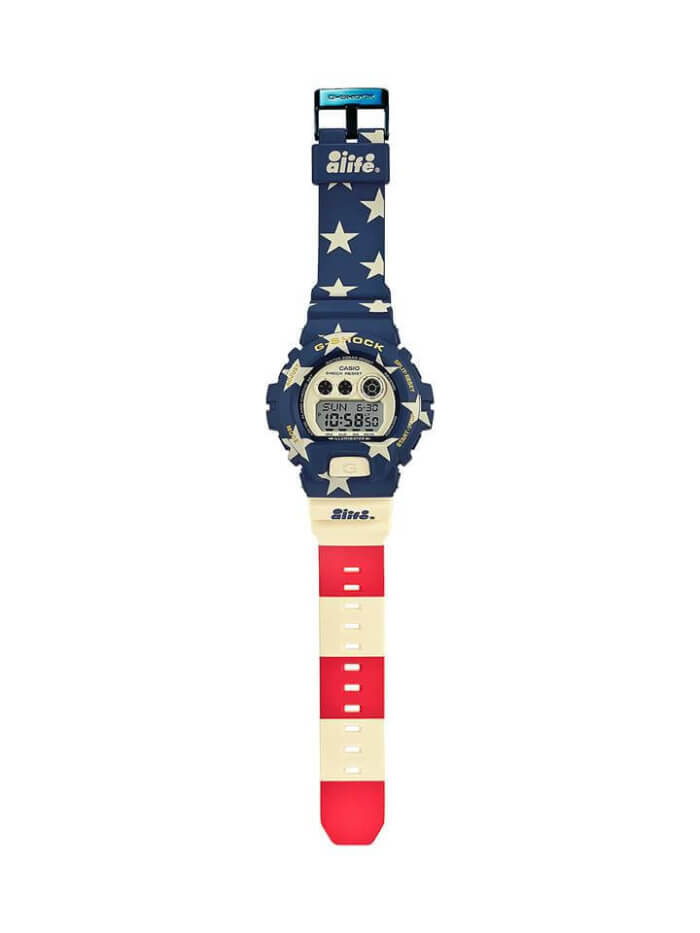 Photos via G-Shock Facebook