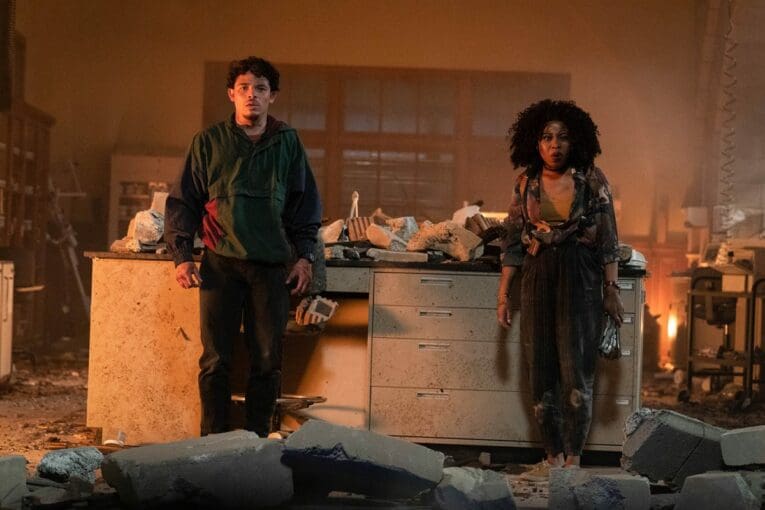 Anthony Ramos, playing ex-military electronics expert Noah Diaz, appears to wear a G-Shock DW-5900 watch in the film Transformers: Rise of the Beasts. The movie takes place in 1994, so the use of a DW-5900 is historically accurate, as the first DW-5900 model (DW-5900C-1) was released in 1992. Although the watch cannot be positively identified in the trailer, images enlarged by watch-id.com reveal that the bezel and display resemble the DW-5900. Based on the whitish bezel lettering, the watch is probably intended to be the DW-5900C-1. The DW-5900 series was revived by Casio in 2018 during the G-Shock 35th Anniversary, and the DW-5900-1 shares the same color scheme as the DW-5900C-1, so it's possible that Ramos is wearing the DW-5900-1.
Update: It's confirmed in the movie and this image from The New York Times (registration required) that the watch is a G-Shock DW-5900.
The movie is the first in a planned trilogy and is based on the 1980s toy line and cartoon series from Hasbro. It is the seventh film in the live action Transformers series that began in 2007, with the last one being Bumblebee in 2018. Transformers: Rise of the Beasts opens in theaters on Friday, June 9, 2023.
Image and trailer © Paramount Pictures