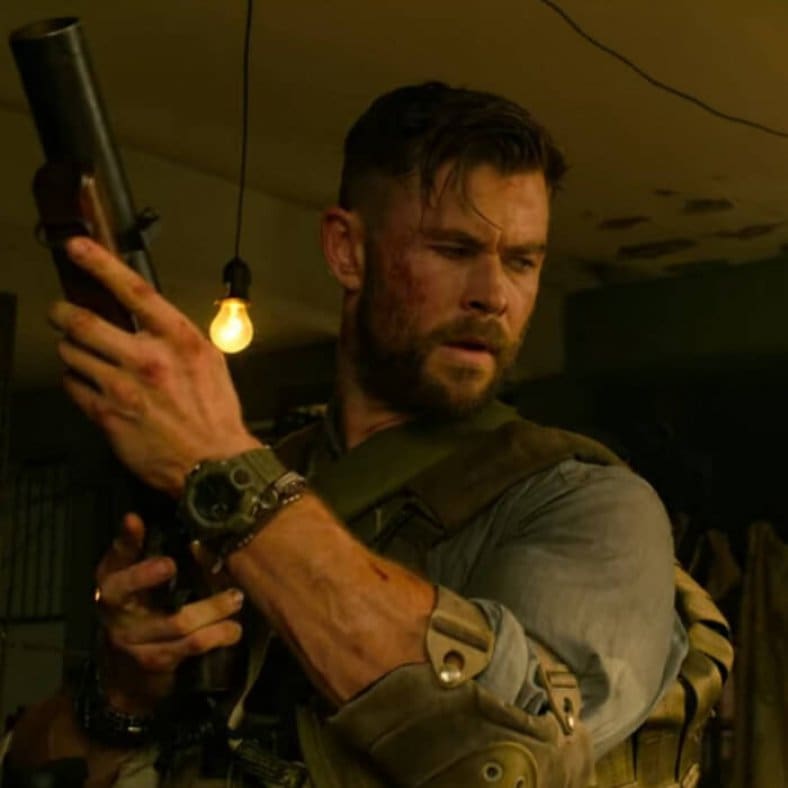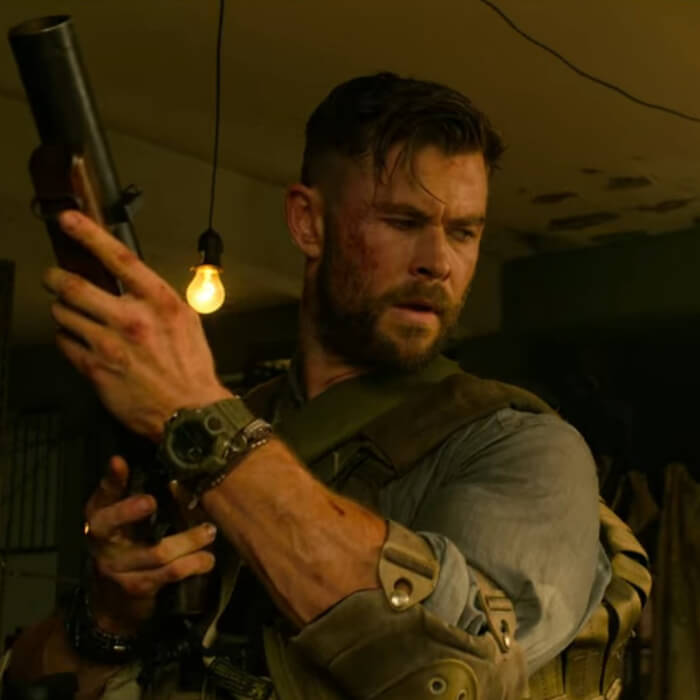 Chris Hemsworth reteamed with his "Avengers: Infinity War" directors Anthony and Joe Russo for the Netflix exclusive "Extraction," with the brothers serving as executive producers and the latter writing the screenplay. The film is directed by Sam Hargrave, who also worked with Hemsworth as a Marvel stunt director. Hemsworth plays Tyler Rake, a black market mercenary who is hired to rescue the son of a crime lord.
In the trailer and poster, Hemsworth is seen wearing what appears to be a Casio G-Shock Rangeman GW-9400 wristwatch. The watch looks like an authentic GW-9400-3 and has the distinctive metal band keeper.
The G-Shock Rangeman GW-9400 is a rugged survival watch with shock resistance and 200-meter water resistance. Other major features include Tough Solar power, Multi-Band 6 automatic radio time adjustment, and the Triple Sensor with a pressure sensor (altimeter and barometer), compass, and thermometer.
Update: After watching the movie, the watch does appear to be an authentic G-Shock GW-9400-3. There are some very clear shots of the watch throughout the movie, some in which the G-Shock logo is visible. Also, Indian star Randeep Hooda, as Saju, wears a G-Shock GA-700.