The sci-fi action movie premieres on January 15 on Netflix.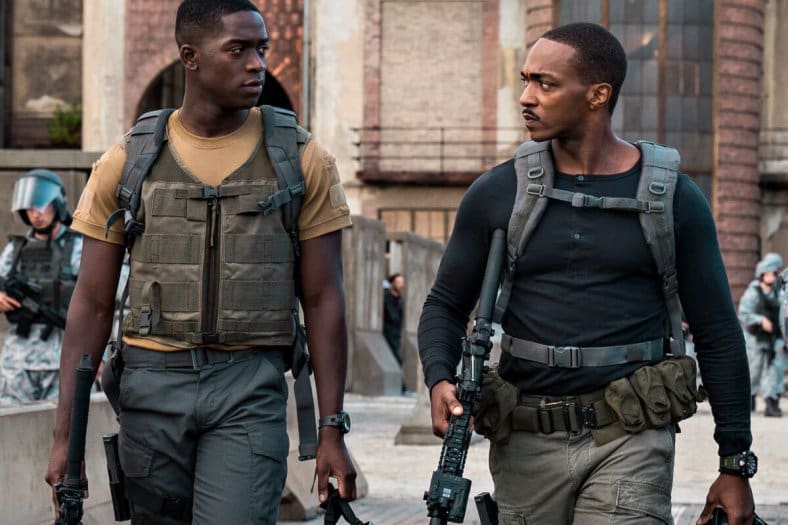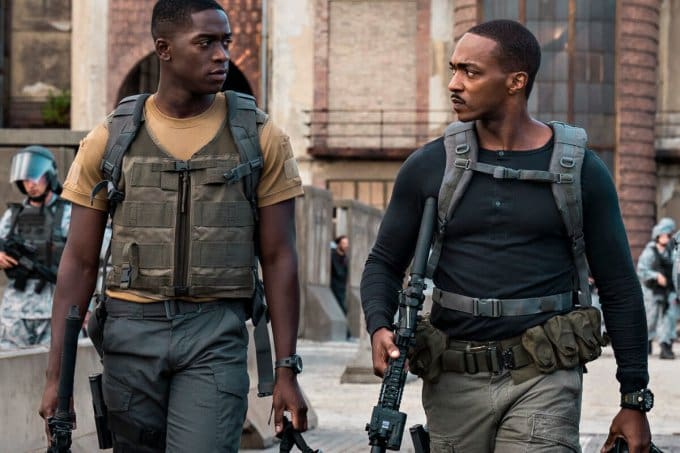 Images via Netflix
G-Shock wristwatches are apparently tough enough for militarized androids to wear, as Anthony Mackie wears a G-Shock Mudmaster GWG-1000 in the upcoming Netflix film "Outside the Wire." Mackie plays Leo, an android military officer who teams up with a drone pilot (Damson Idris) to stop a nuclear attack. The film, directed by Mikael Hafstrom, was produced by the same studio as "Extraction" and "The Old Guard," both of which also featured G-Shock watches worn by major characters.
Based on its colors, which are clearly seen in the photo above, the watch is a Mudmaster GWG-1000-1A3 with a black bezel and an olive green band. The watch can also be seen in the teaser trailer (also embedded below). The GWG-1000 series features an analog-digital display, Tough Solar power, Multi-Band 6 auto radio time-syncing, and the Triple Sensor (altimeter-barometer, compass, and thermometer). In addition to shock and 200-meter water resistance, the GWG-1000 is also resistant to heavy vibration, mud, and dust. (The GWG-1000 also got attention in 2020 as a favorite of John Mayer.)
"Outside the Wire" will be released on January 15, 2021, on Netflix.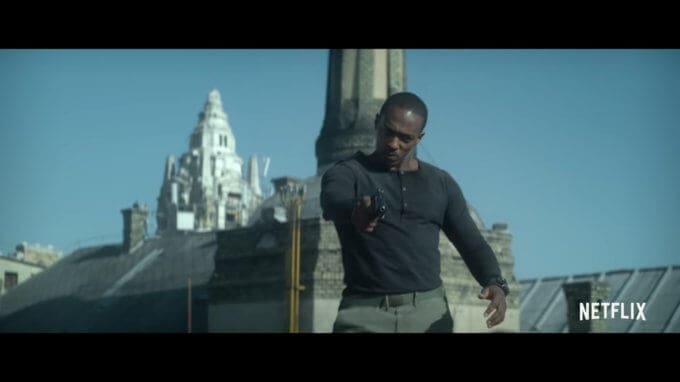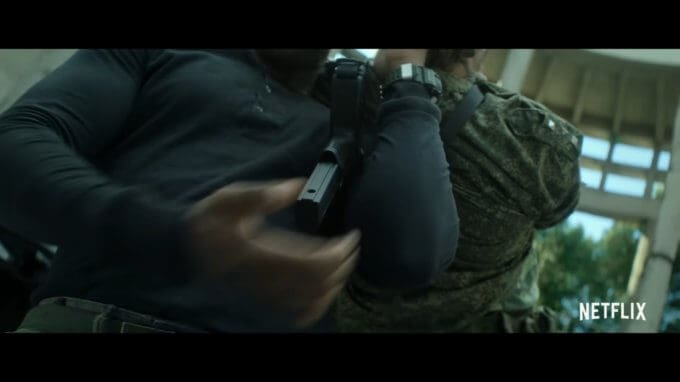 Outside the Wire Trailer, starring Anthony Mackie, Damson Idris, and G-Shock: