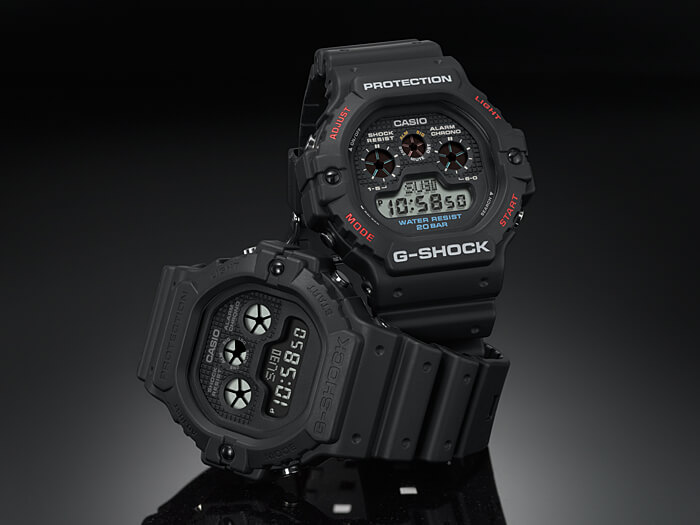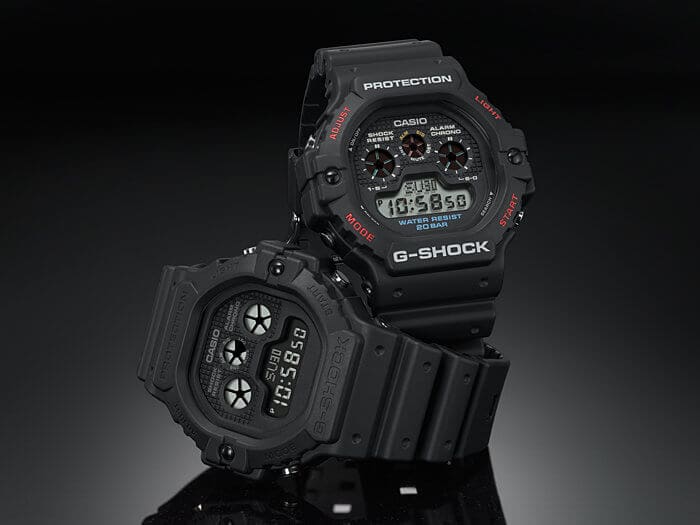 Even more surprising than the DW-5700 revival from earlier this year, Casio continues the "Returning To The Origin" theme of the 35th Anniversary by bringing back the G-Shock DW-5900 series in the form of the DW-5900-1 and DW-5900BB-1. The DW-5900 was originally launched in 1992 and is also known as the "3-Eyed" and the "Walter" (as John Goodman's character wore it in "The Big Lebowski"). It was the first G-Shock with the three-eye LCD design that would make its way onto the iconic and long-running DW-6900. These watches are the first DW-5900 models to be released since 1993.
The DW-5900-1 and DW-5900BB-1 feature shock resistance, 200-meter water resistance, world time (48 cities), 1/100 second stopwatch (60 minutes total with split), countdown timer (24 hours), 5 alarms with 1 snooze alarm, EL backlight with afterglow (1.5/3 seconds), and an estimated 5-year battery life.
The DW-5900-1JF and DW-5900BB-1JF are scheduled for a November 2018 release in Japan with a list price of ¥11,000 JPY each. Casio is also releasing the DW-5900-1 and DW-5900BB-1 throughout Asia.
Update: Casio America released the DW5900-1 and DW5900BB-1 with a list price of $99 USD each.
G-Shock DW-5900-1
The DW-5900-1 has the same color scheme as the DW-5900C-1 which was one of the two original DW-5900 models. The colors are the traditional G-Shock theme of a black case with white and red accents.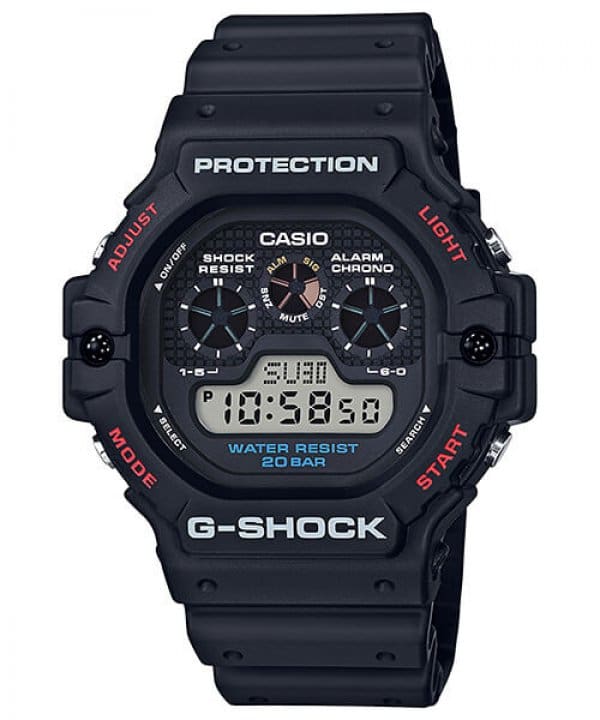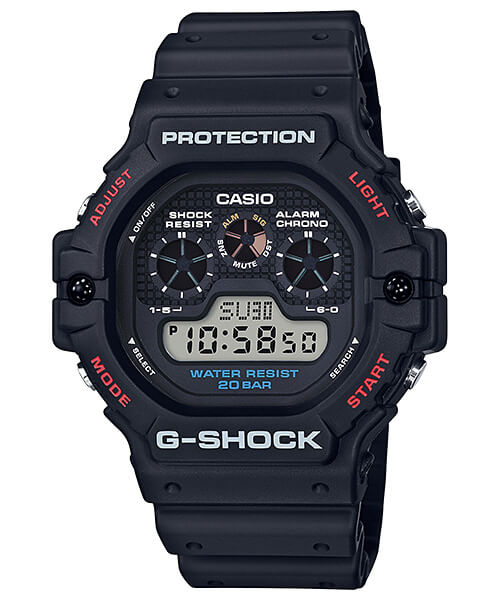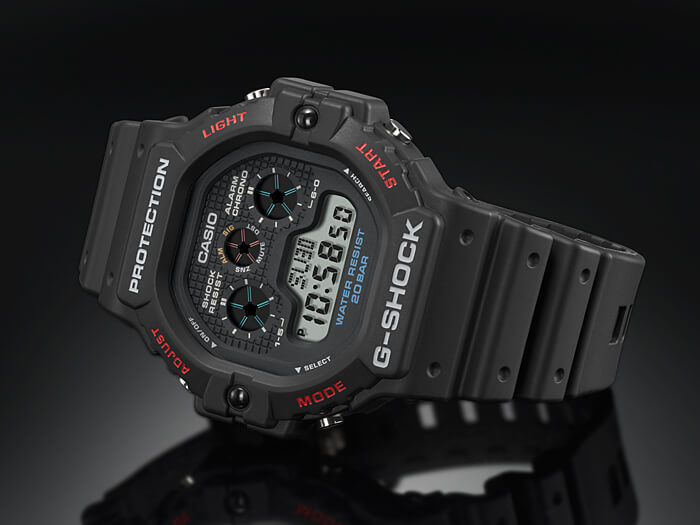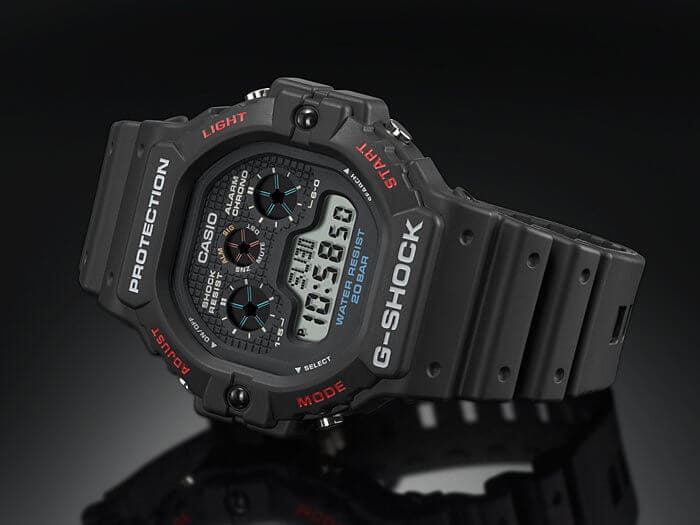 G-Shock DW-5900BB-1
The DW-5900BB-1 is part of the Classic Basic Black Series. This black-out model has stealth bezel lettering and a reverse LCD display.