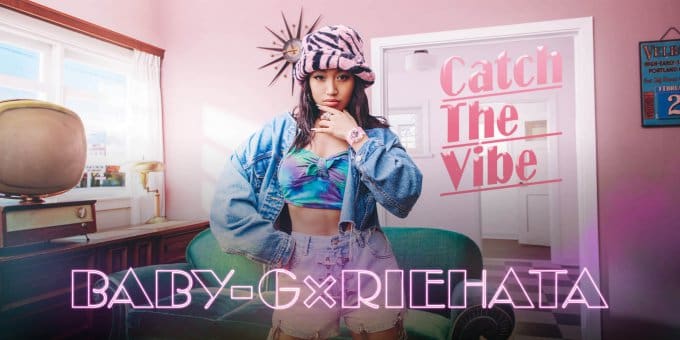 The Baby-G Dance Mode On Series features a promotional collaboration with dancer and choreographer RIEHATA. These dance-inspired skeleton models interpret hip-hop culture from the late '90s and early '00s into the large case style of the BA-130 and feature the message "Catch The Vibe" on the lower band. Each model has a white resin inner case that can be seen through the translucent bezel. The series is launching in June 2021 in Japan and Asia.
Special dance movies for the series will be available on May 21 at babyg.casio.com.
Update: Casio America is releasing the BA130CV-2A ($120), BA130CV-4A ($120), and BA130CVG-7A ($130). The series will also be released in the U.K.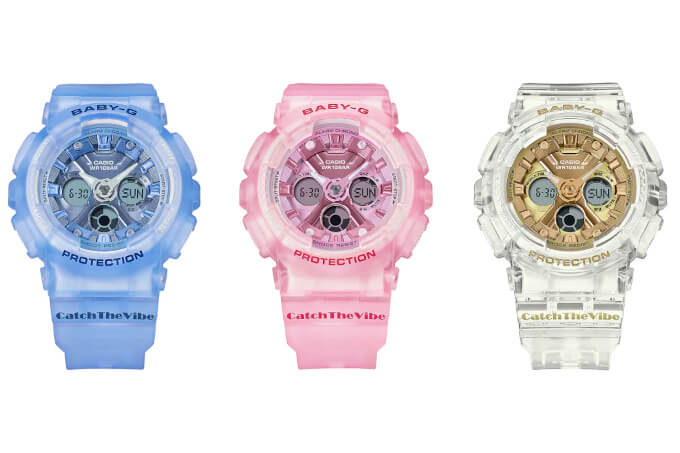 Baby-G BA-130CV-2A: Translucent blue bezel and band with blue metallic dial.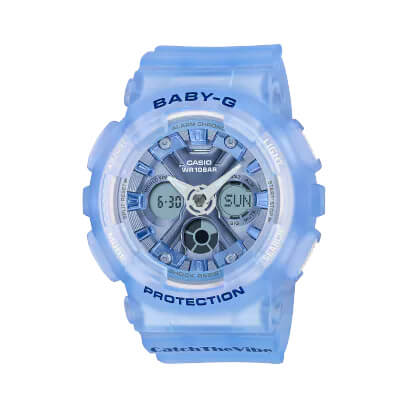 Baby-G BA-130CV-4A: Translucent pink bezel and band with pink metallic dial.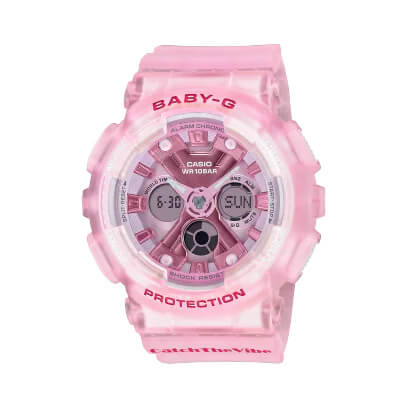 Baby-G BA-130CVG-7A: Clear bezel and band with gold metallic dial.