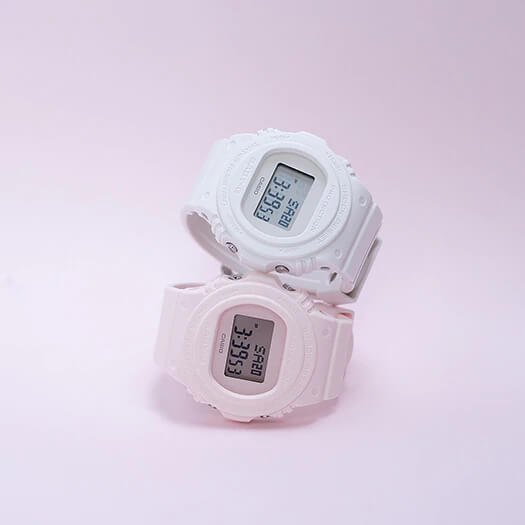 Casio is releasing two new rugged women's series in August: the Baby-G BGD-570 and the G-Shock GMA-S140.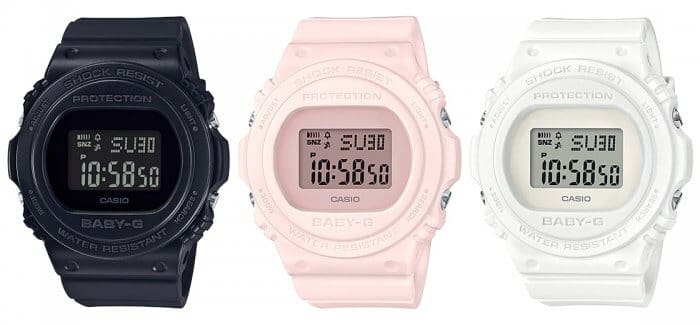 The Baby-G BGD-570 is based on the revived G-Shock DW-5700 and is similar to the Baby-G G-LIDE BLX-570 but without a tide graph. The black BGD-570-1, pink BGD-570-4, and white BGD-570-7 have a minimalist style with stealth bezel lettering. The relatively small form factor (44.9 x 43 x 12.9 millimeters) makes them a good choice for the beach or water sports and they are water-resistant to 200 meters. The Japanese releases have a list price of 9,500 JPY each and they are also being released in the rest of Asia.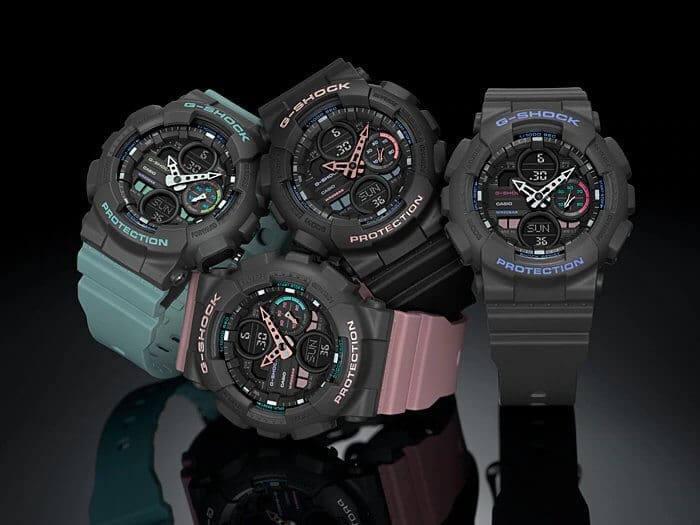 Announced for Asia (but not Japan), the GMA-S140 is a smaller version of the recent G-Shock GA-140 and is available in four variations: the black GMA-S140-1A, teal GMA-S140-2A, pink GMA-S140-4A, and gray GMA-S140-8A. These watches have the same large case style and boombox-inspired faces as the GA-140 but in a smaller package measuring 49 x 45.9 x 15.8 millimeters.
Update: The GMA-S140-1AJR and GMA-S140-8AJR are also March 2020 releases in Japan.