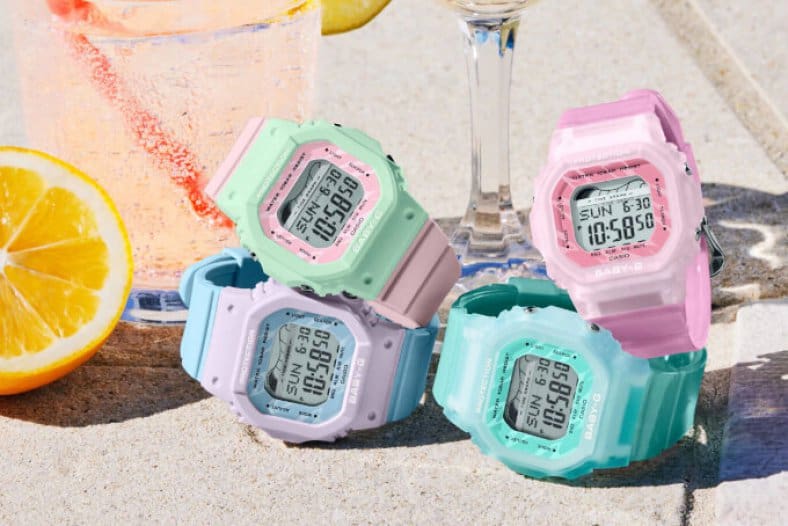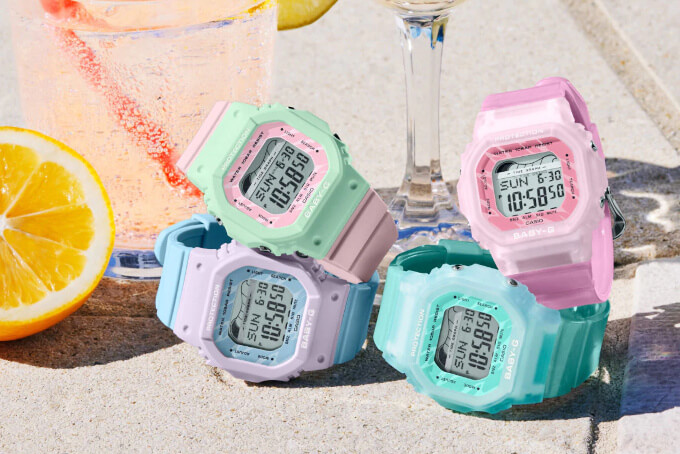 The all-new Baby-G BLX-565 is a G-LIDE summer surfing model with the the same dimensions and weight (42.1 × 37.9 × 11.3 mm, 30 grams) as the recent BGD-565, making it smaller than the previous BLX-560. Like the G-Shock origin-inspired BGD-565, this smaller "square" model has a water resistance rating of 100 meters.
The debut colorways include the blue and violet BLX-565-2, the green and pink BLX-565-3, the skeleton blue BLX-565S-2, and the skeleton pink BLX-565S-4. Each model has an ocean-inspired face pattern, and the BLX-565S models have matte translucent bezels, white interior cases, and wave-inspired mix-molded bands which gives each band unique characteristics.
In Japan, the BLX-565-2JF and BLX-565-3JF have a tax-included price of 10,450 yen each, and the BLX-565S-2JF and BLX-565S-4JF are 11,550 yen each. The series will likely be released in other regions soon.
The key differences compared to the BGD-565 include the following:
• Tide graph and moon data
• LED backlight with afterglow (instead of EL backlight). This is also different than the BLX-560.
• World time (48 cities and 29 time zones, DST setting)
• The stopwatch maintains 1/100-second increments after one hour (24 hours max, with split) and has a 5-second countdown auto start.
• The timer (settable in minutes, 24 hours max, auto repeat) has a progress beeper option.
• Three multi-function alarms with one snooze
• Button operation sound can be disabled
• Approximate 3 year battery life (versus 2 for the BGD-565)
One downside is that the module has an accuracy of +/- 30 seconds per month, versus 15 seconds for the BGD-565. Like the BGD-565, the BLX-565 has the sound flash alert function, hourly time signal, fully automatic calendar, and 12/24-hour format.
Baby-G G-LIDE BLX-565-2: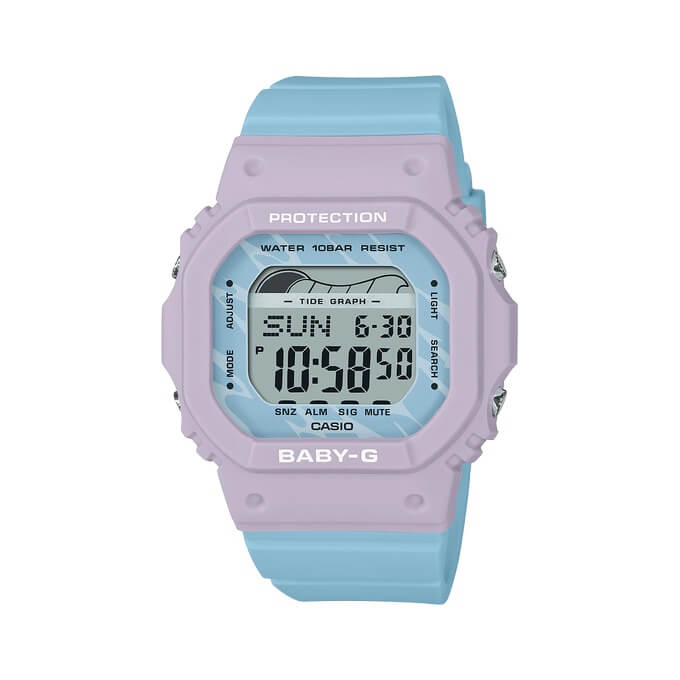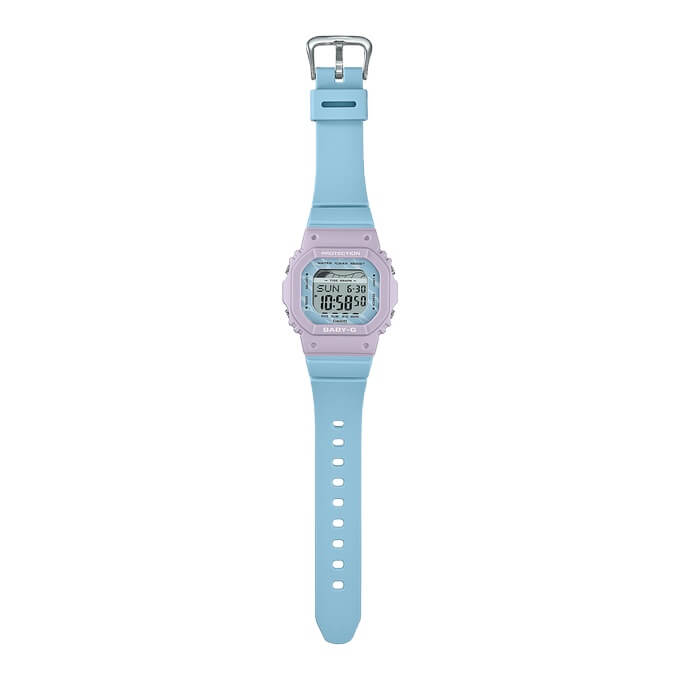 Baby-G G-LIDE BLX-565-3: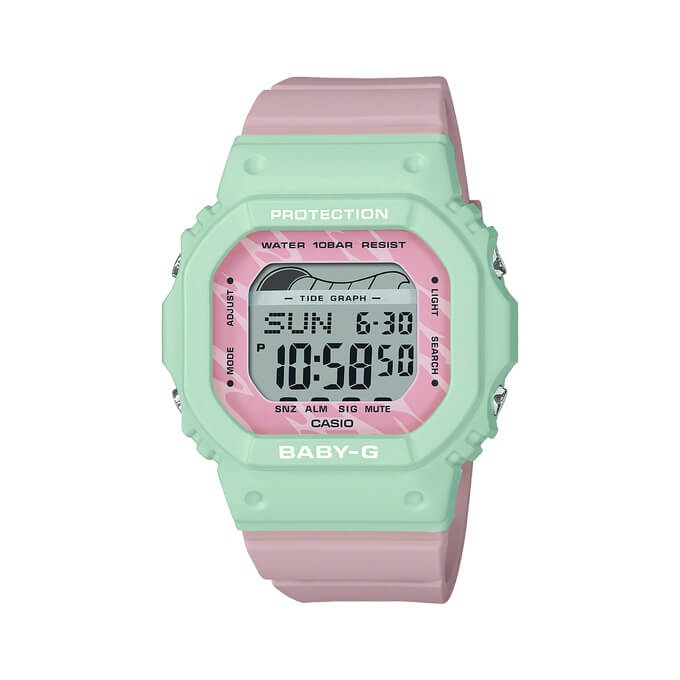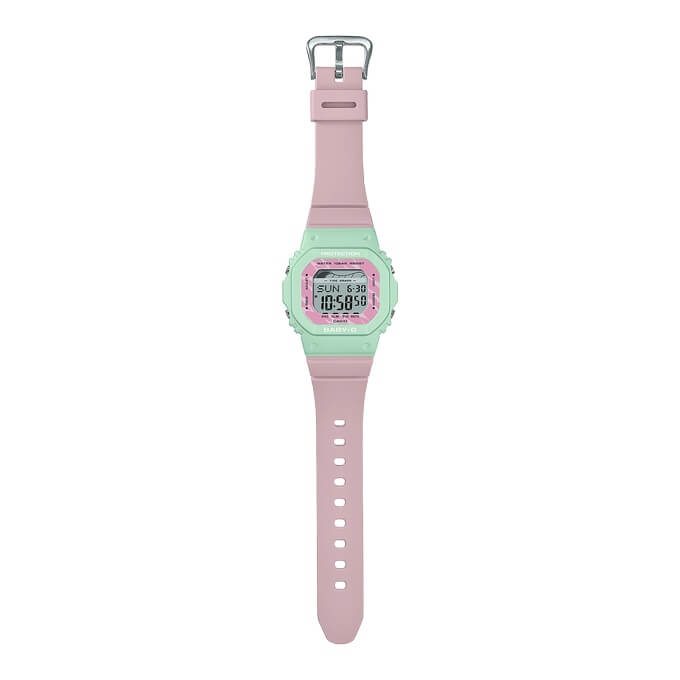 Baby-G G-LIDE BLX-565S-2: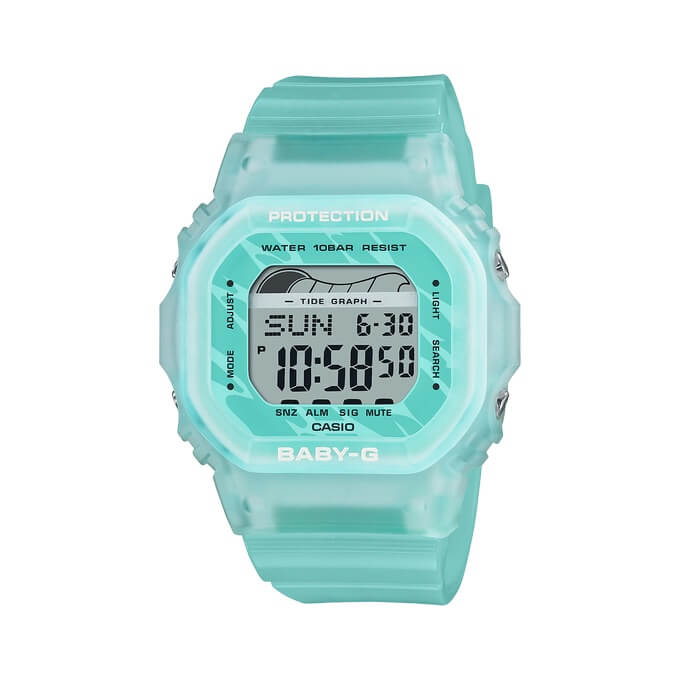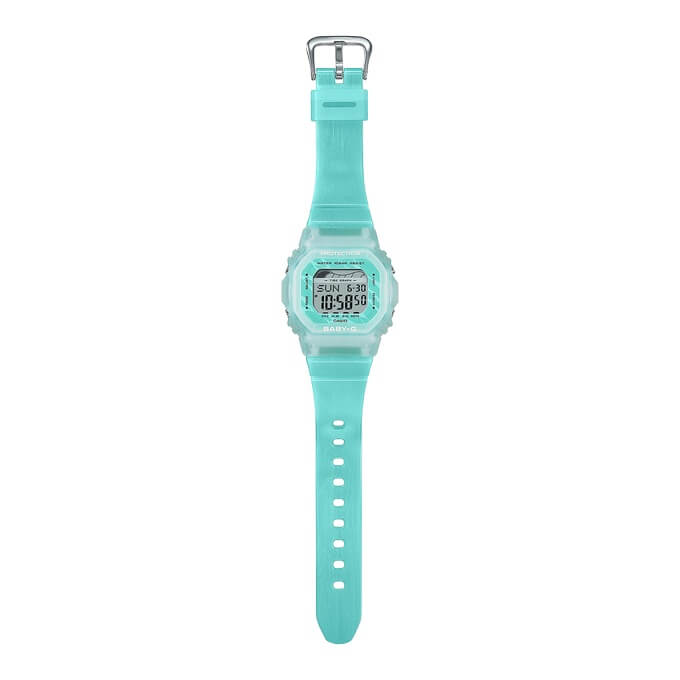 Baby-G G-LIDE BLX-565S-4: