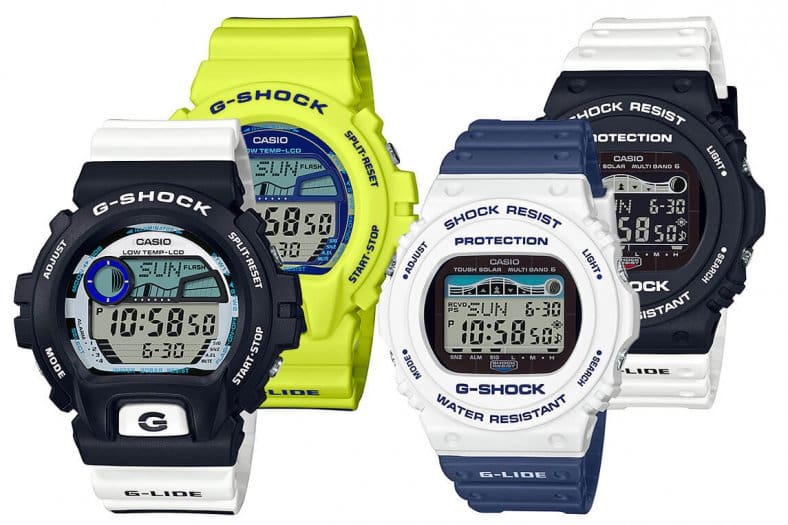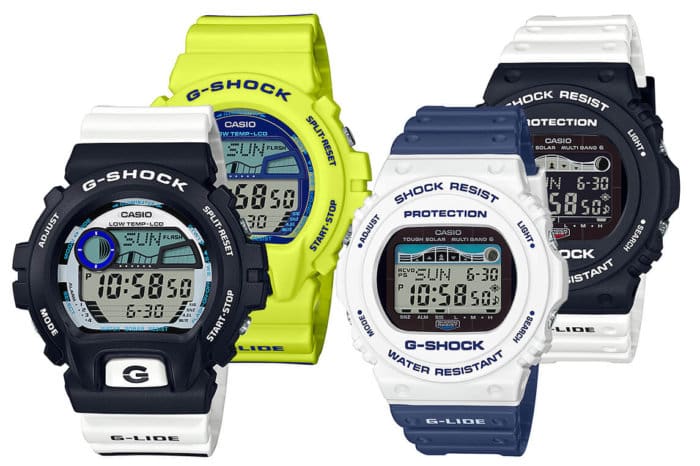 The new G-Shock G-LIDE Sea Snake Series consists of two GLX-6900 and two GWX-5700 surfing watches with tide and moon graphs. The GLX-6900 is notable for having the low temperature (-20 ° C) specification and the relatively slim GWX-5700 is equipped with Tough Solar power and Multi-Band 6 radio time-sync.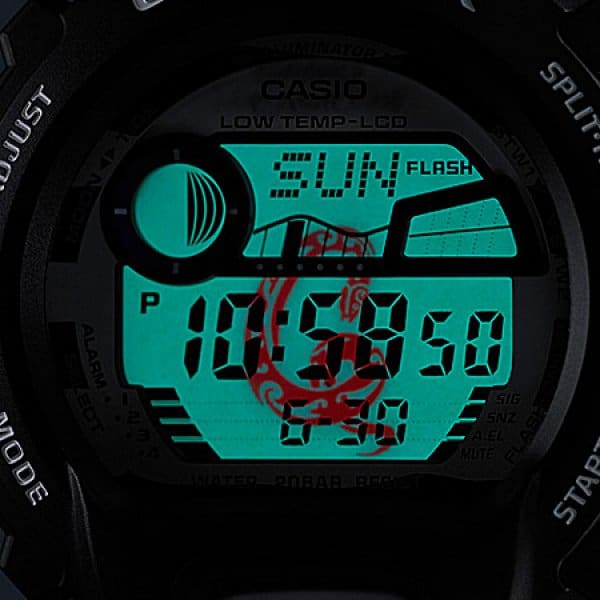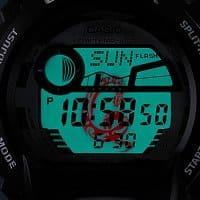 The black-white GLX-6900SS-1 and yellow-purple GLX-6900SS-9 feature unique stripes on the bands and outer displays that are based on sea snakes. The stripes are thought to act as a deterrent to sharks and this type of design has also been seen in wetsuits. While there may be some scientific evidence that such designs do deter sharks, it is also known that tiger sharks eat sea snakes, so don't go betting your life on it. These GLX-6900SS models also have a unique EL backlight graphic of a red snake in a "G" position.
The white-blue GWX-5700SS-7 and black-white GWX-5700SSN-1 also have a contrasting two-tone color scheme, but these models appear to have solid color bands without the stripes.
The GLX-6900SS-1JF (list price 12,500 JPY), GLX-6900SS-9JF (12,000 JPY), GWX-5700SS-7JF (22,000 JPY), and GWX-5700SSN-1JF (22,000 JPY) are May 2019 releases in Japan. All four watches will also be released in other Asian countries.
Update: The GWX5700SS-7 and GWX5700SSN-1 were also released in the U.S with a list price of $140 each.
G-Shock G-LIDE GLX-6900SS-1: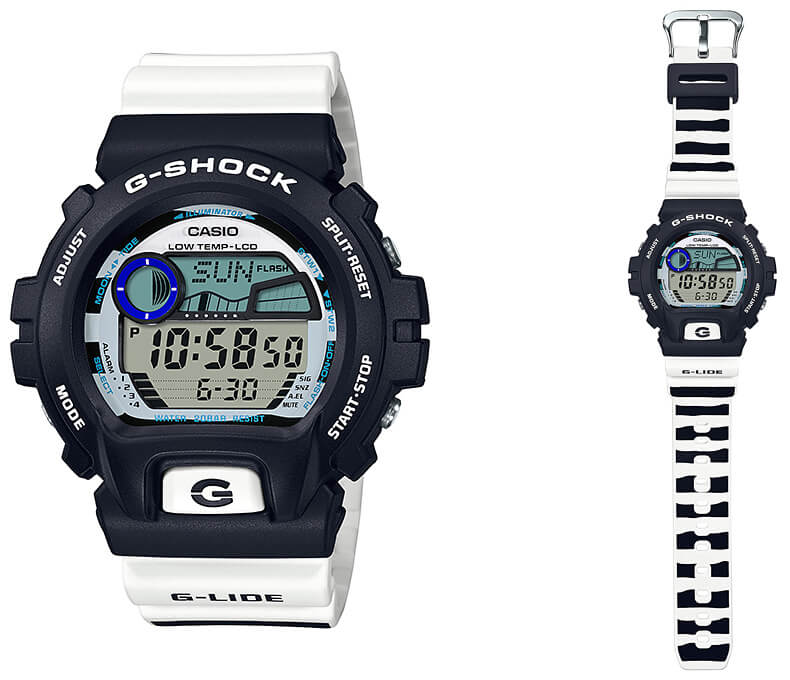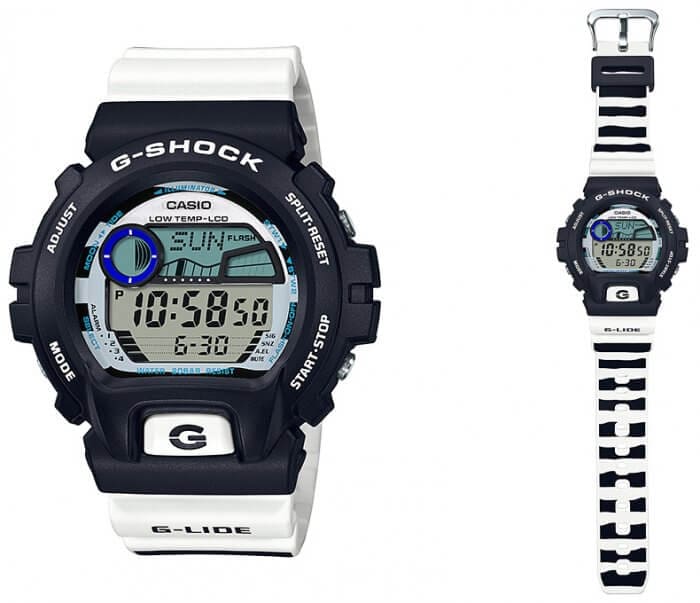 G-Shock G-LIDE GLX-6900SS-9: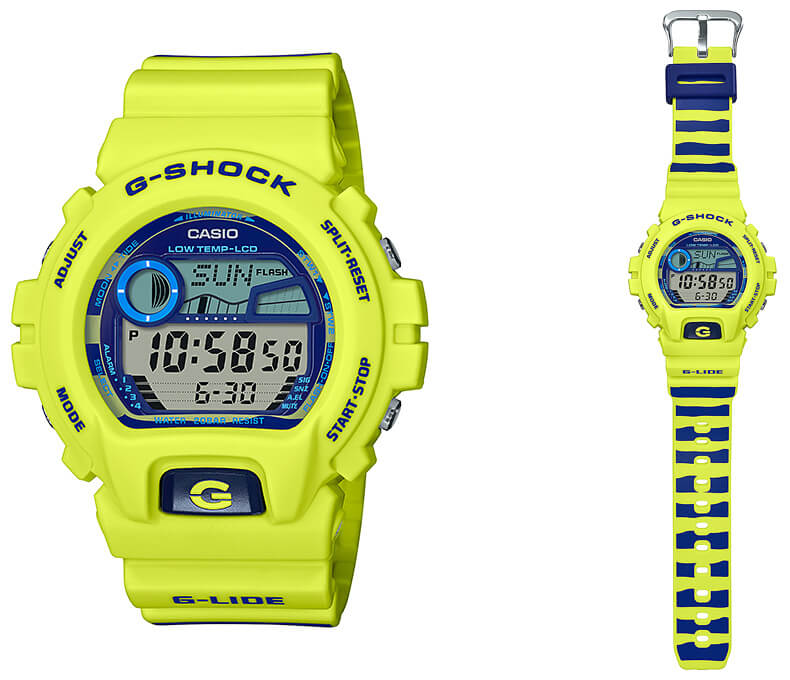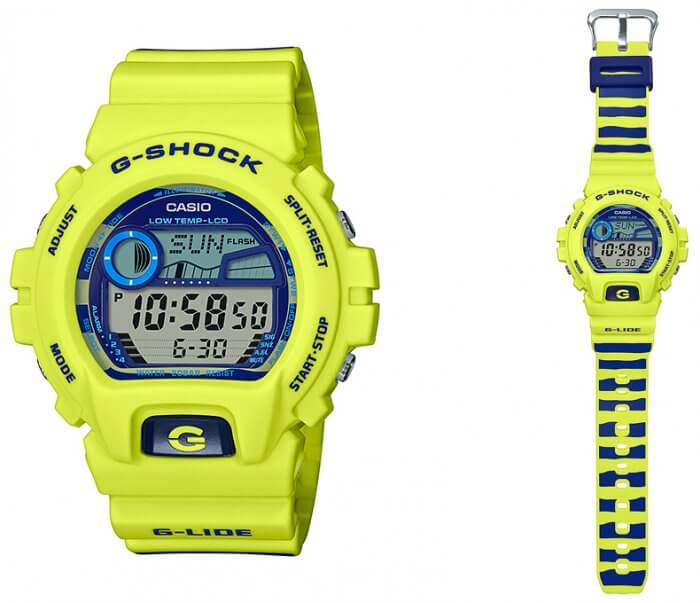 G-Shock G-LIDE GWX-5700SS-7: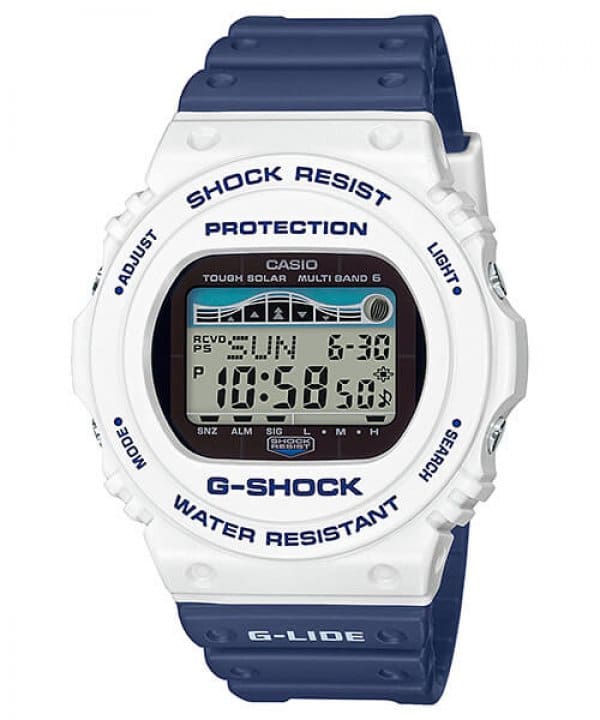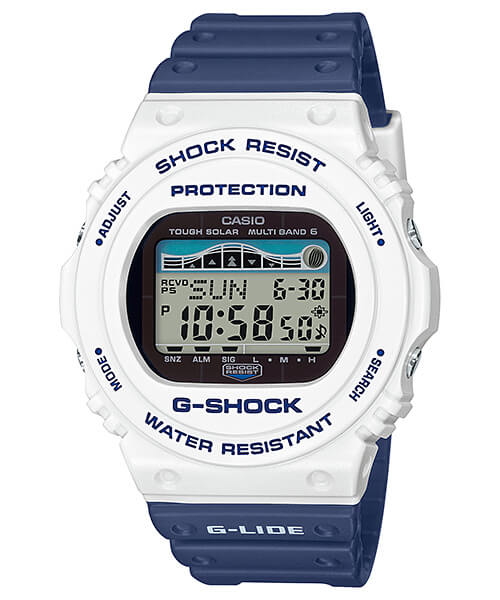 G-Shock G-LIDE GWX-5700SSN-1: