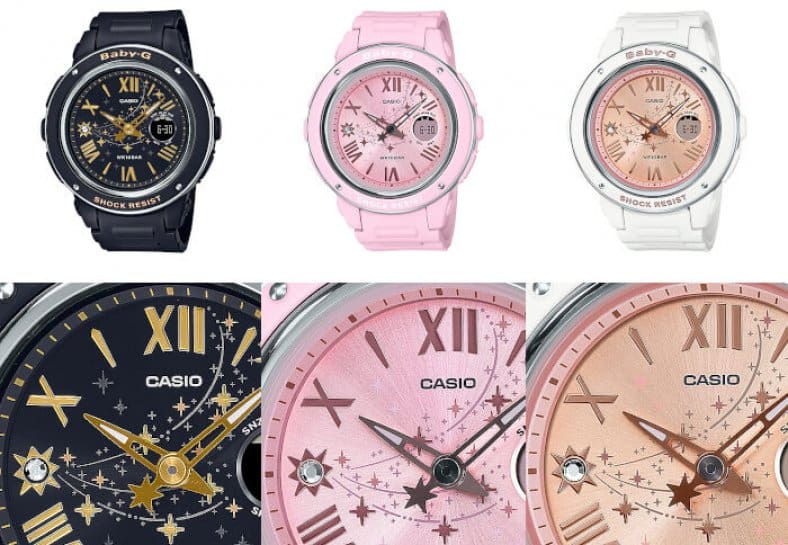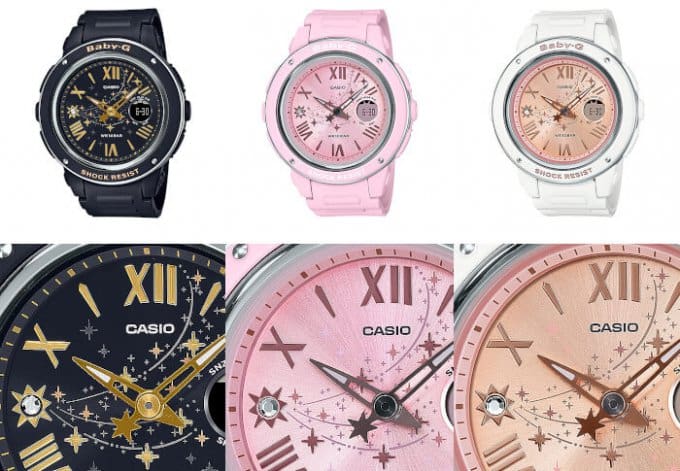 The Baby-G BGA-250ST Shooting Star Series features an authentic Swarovski Crystal placed at the 9 o'clock marker of each watch. The dial has a unique background design inspired by sparkling stars in the nighttime sky. The counterweight of the minute hand is the shape of a star.
The BGA-250ST is a wide-face analog-digital model featuring shock resistance, 100-meter water resistance, Neobrite luminious hands, world time, 1-second stopwatch (59'59 max, with split, 1st and 2nd place times), countdown timer (60 minutes, with auto-repeat), 5 daily alarms with 1 snooze alarm, hourly time signal, LED light with afterglow, and approximate 3-year battery life.
The series includes the black BGA-150ST-1A, pink BGA-150ST-4A, and white BGA-150ST-7A. In Japan, the BGA-150ST-1AJF, BGA-150ST-4AJF, and BGA-150ST-7AJF have a list price of 14,500 JPY each plus tax. The series was also announced for other Asian countries.
(Baby-G previously partnered with Swarovski on the limited edition, Japan-only MSG-W225-7AJR for the Baby-G 25th Anniversary.)
BABY-G BGA-150ST Promo Video:
BABY-G BGA-150ST-1A: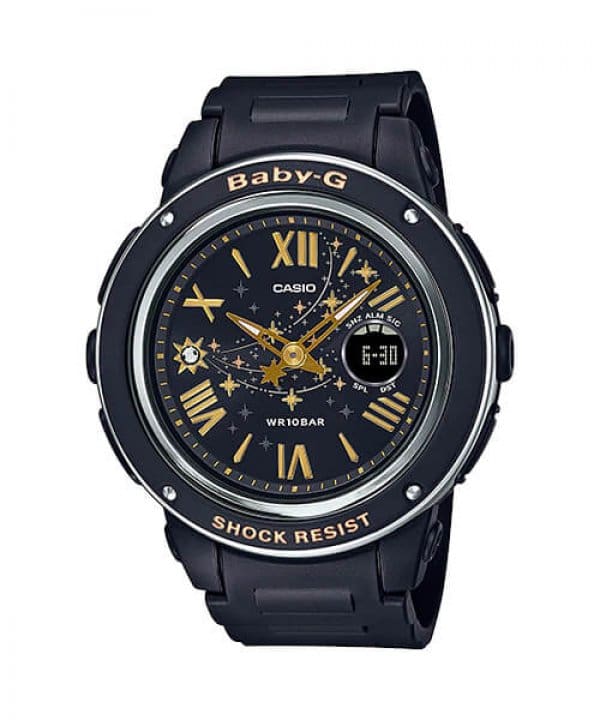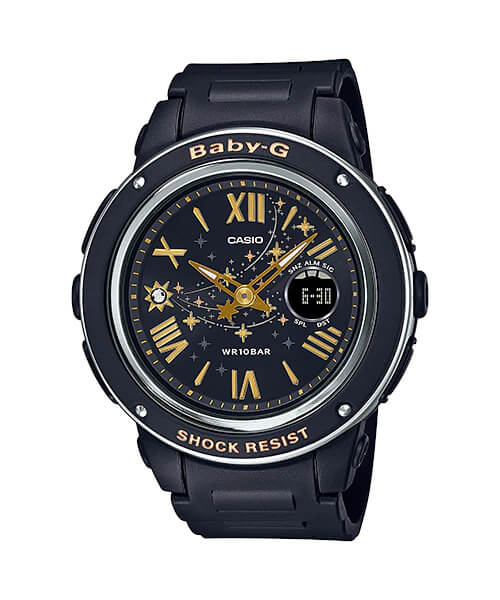 BABY-G BGA-150ST-4A: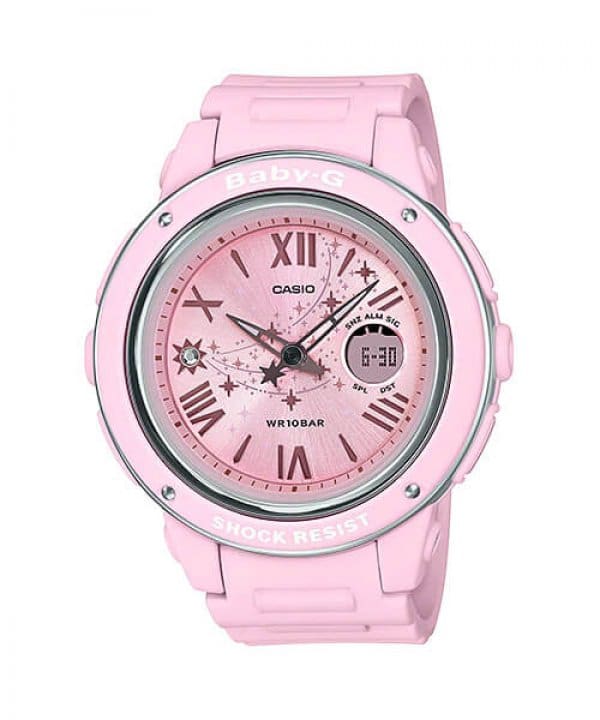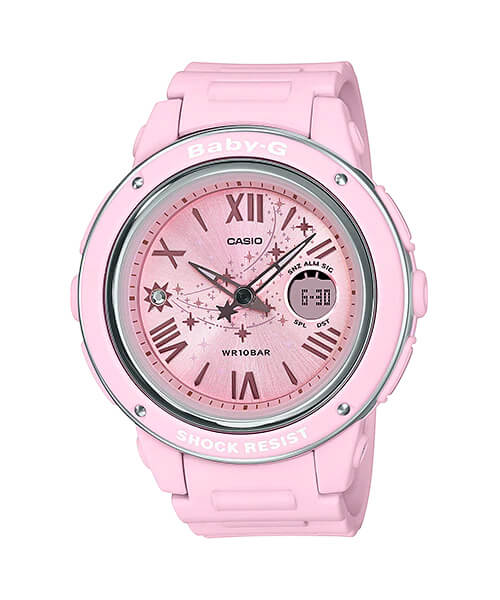 BABY-G BGA-150ST-7A: