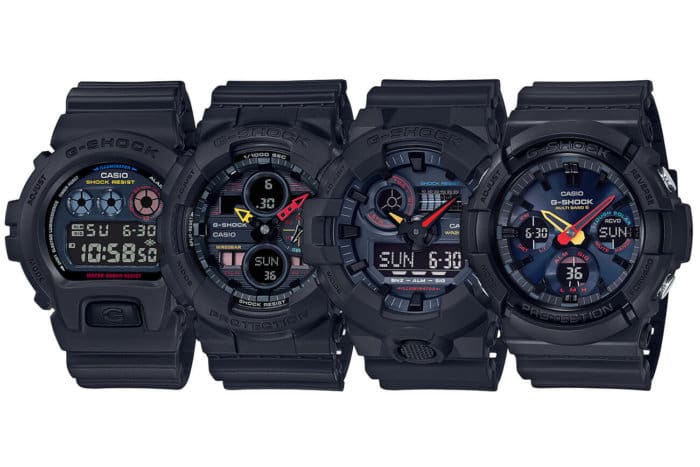 New for August 2019 in Japan, the Black x Neon Series includes four G-Shock watches with blacked-out bezels and neon hands and accents. The matte black bezels represent the night and the yellow, red, and blue neon accents represent the lights that evoke "Neo Tokyo City." The theme brings to mind the classic 1988 anime film Akira, which takes place in the year 2019 and was promoted with the tagline "Neo-Tokyo is about to explode." According to Wikipedia, Neo Tokyo" is a common name for a fictional futuristic version of Tokyo often depicted in manga, anime, and video games."
Update: The DW-6900BMC-1, GA-140BMC-1A, GA-700BMC-1A, and GAS-100BMC-1A are August 2019 releases in the rest of Asia. The GAS-100BMC-1A takes the place of the GAW-100BMC-1AJF outside of Japan.
DW-6900BMC-1JF: Mid-size digital model with EL backlight. List price 11,000 JPY.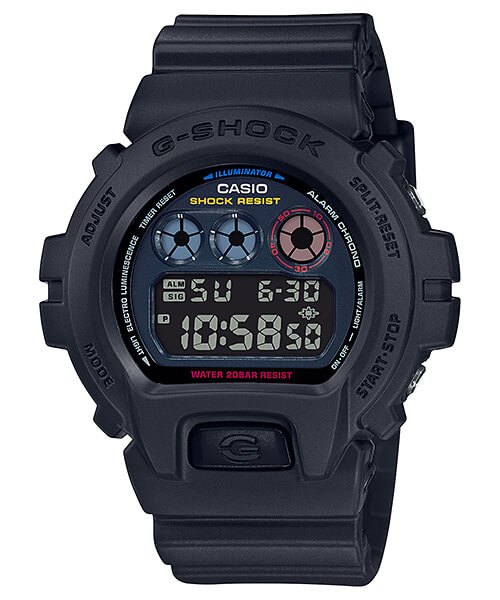 DW-6900BMC-1JF on Amazon
DW-6900BMC-1JF on eBay
GA-140BMC-1AJF: Large analog-digital model based on recent 1990s-inspired GA-140 series. 13,500 JPY.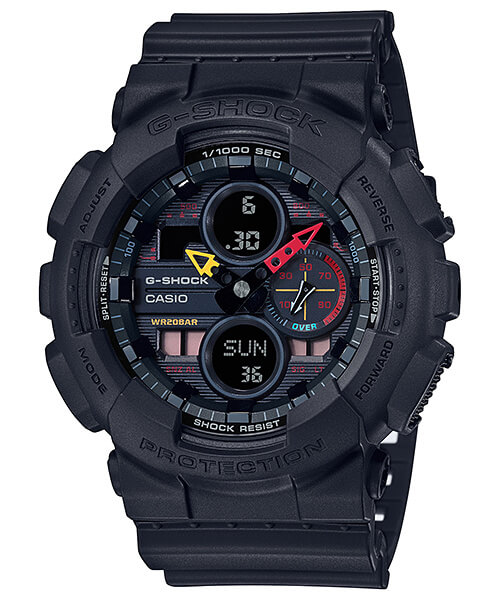 GA-140BMC-1AJF on eBay
GA-700BMC-1AJF: : Extra-large analog-digital model with front-facing LED light button. 15,000 JPY.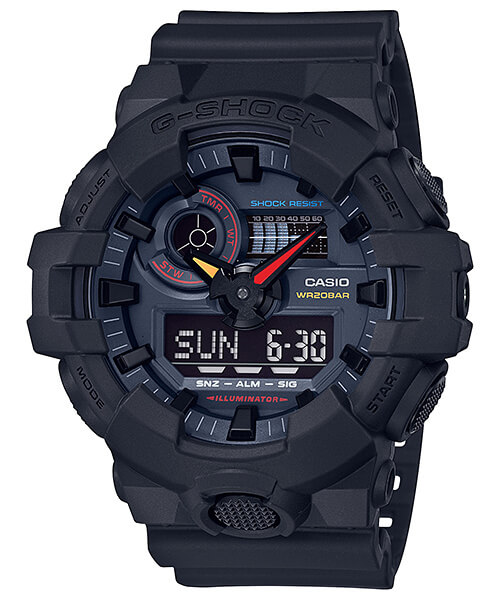 GA-700BMC-1AJF on Amazon
GA-700BMC-1AJF on eBay
GAW-100BMC-1AJF: Extra-large analog-digital model featuring black IP aluminum bezel, Tough Solar power, and Multi-Band 6 timekeeping. 25,000 JPY.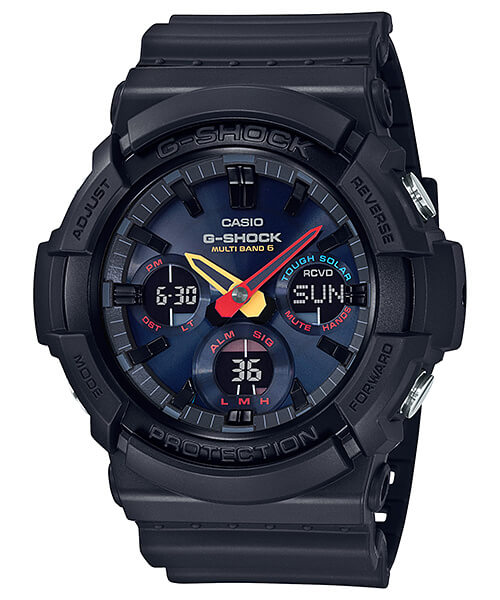 GAW-100BMC-1AJF on Amazon
GAW-100BMC-1AJF on eBay
GAS-100BMC-1A: International version with Tough Solar and without Multi-Band 6.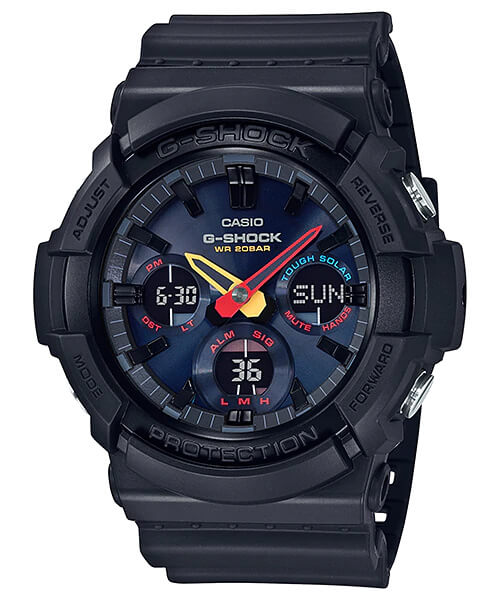 GAS-100BMC-1A on eBay
(
Disclosure: G-Central is an independently managed fan site and is not an official Casio G-Shock site. As an Amazon Associate and eBay Partner, G-Central earns from qualifying purchases.
)