Casio G-Shock appears in Jurassic World: Fallen Kingdom on the wrist of Chris Pratt as the ex-Navy dinosaur wrangler Owen Grady. The watch is the extra-large analog-digital GA-700-1B. Pratt previously wore a digital GD-100-1B in the first Jurassic World, and he also wears this one military-style with the display on the inside of the wrist. We don't have a very clear shot of the watch but we are confident it is a GA-700-1B based on the shape of the bezel and bands and the look of the index. We also spotted the G-Shock GD-100-1B in another new clip, so it looks like both models are worn in the movie.
A 2016 addition to the G-Shock lineup, the GA-700 is larger than the GA-100 and has an estimated battery life of 5 years.
Jurassic World: Fallen Kingdom opens on June 22, 2018.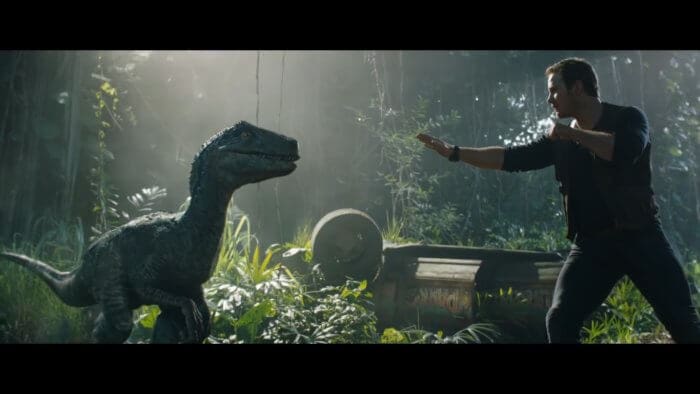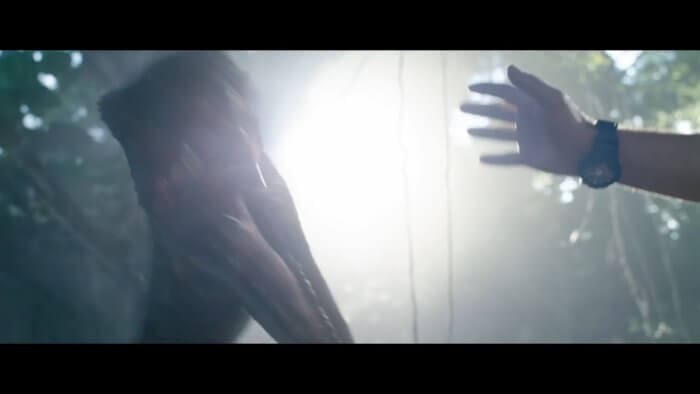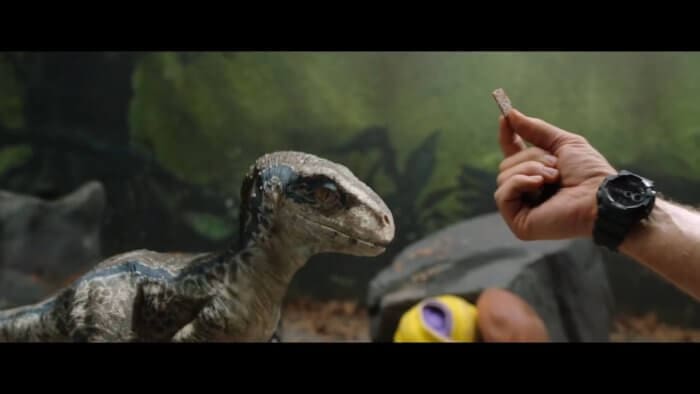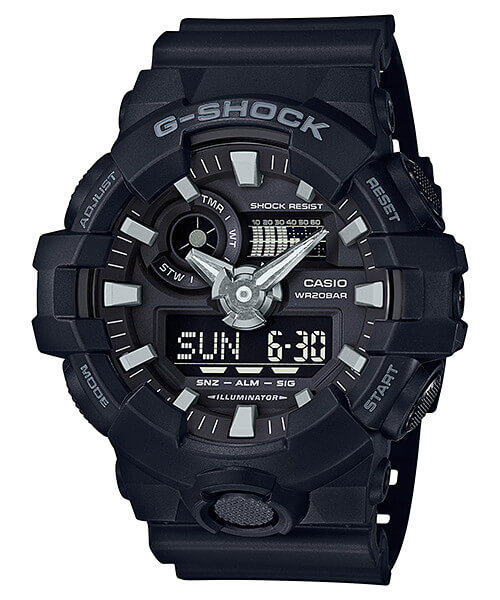 GA-700-1B on Amazon
GA-700-1B on eBay
(
G-Central is an independent news site created and maintained by fans and is not an official representative of Casio or G-Shock. G-Central earns a commission on qualifying purchases made from its links. See full disclosure.
)