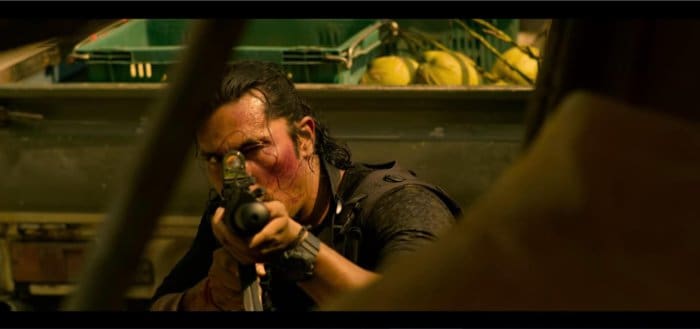 The action film "Extraction" is now streaming on Netflix. We previously reported on Chris Hemsworth wearing a G-Shock Rangeman GW-9400-3 as Tyler Rake. We have since watched the movie, which is very entertaining, and also noticed that Indian actor Randeep Hooda wears a G-Shock GA-700 watch as Saju.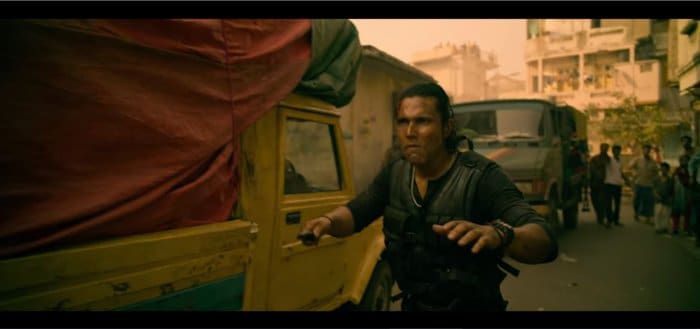 The watch has a front-light button and the large case shape of the GA-700 with a red dial. In some shots, a dual-layer band with a red inner layer is noticeable. These characteristics match the G-Shock GA-700SE-1A4.
The GA-700 is notable for being an affordable model with the longest battery life (estimated 5 years) of any non-solar analog-digital G-Shock. It also has a dedicated stopwatch start button.
Watch Extraction on Netflix.