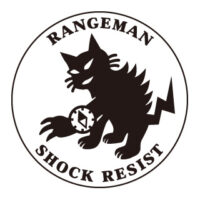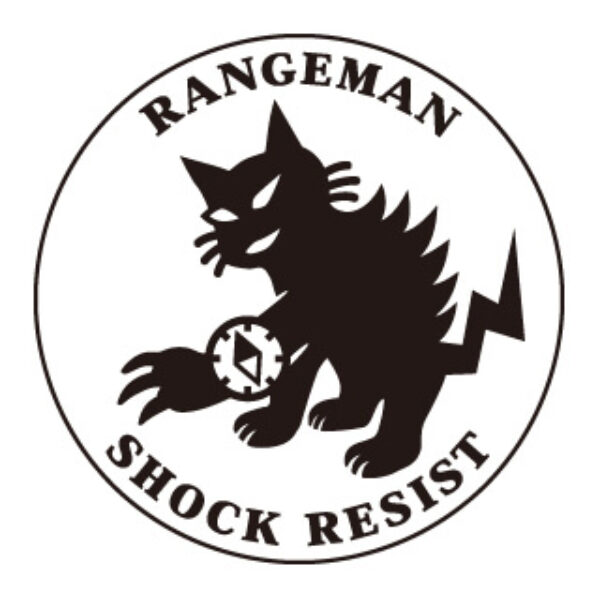 The GW-9400 Rangeman is the quintessential modern Casio G-Shock watch and is up there with the Frogman as one of the most desirable all-digital G-Shock watches. The Rangeman made its debut in 2013 and has since become the most popular model in the professional Master of G lineup.
With its Tough Solar-powered rechargeable battery, Multi-Band 6 radio wave timekeeping, direct-access Triple Sensor Version 3 (with digital compass, thermometer, and altimeter/barometer), and a 40-record sensor memory, the Rangeman is one of the best watches available for all outdoor activities and is an excellent survival watch. The feature-rich G-Shock also has mud resistance, low temperature resistance and sunrise and sunset data. It also has common G-Shock features like world time (48 cities + UTC), 5 daily alarms, stopwatch, and countdown timer. Its many useful features and affordable price makes it a popular watch with outdoorsmen and sportsmen of all types.
Advantages: More sensors and features than standard G-Shock models. Large and easy-to-press buttons. Tough Solar power and Multi-Band 6 auto time adjustment provide maintenance-free operation.
Disadvantages: Wears a bit large and heavy (55.2 × 53.5 × 18.2 mm, 82 grams) compared to other digital G-Shock watches.
Alternatives: Other G-Shock watches with similar functionality include the Mudmaster GWG-1000 with Triple Sensor (but no sunrise/sunset time) and Gulfmaster GWN-1000. Also, most Pro Trek watches also have Tough Solar power and the Triple Sensor, but lack the heavy duty shock resistance of a G-Shock.
In addition to being one of the most functional and practical G-Shock watches, the limited edition models are highly coveted as collector timepieces, and the Rangeman is now one of the limited edition base models of choice. Here is a list of every Rangeman model produced starting with the newest release and including special editions and Japanese domestic market (JDM) releases.
GW9400-1 at Casio.com GW9400 at Amazon
See "GW-9400 Specifications and New Releases" in our Specs Catalog for the latest GW-9400 releases
Image
Model - Highlights
Buy
GW-9408KJ-7JR Love The Sea And The Earth 2022 - November 2022 Earthwatch collaboration inspired by the polar bear. White bezel, white band with translucent blue inner layer.
eBay
GW-9407KJ-3JR Love The Sea And The Earth 2021 - November 2021 Earthwatch collaboration inspired by the swell shark. Translucent green bezel, black band, phosphorescent face.
Amazon

eBay
GW-9400BSPP-1ER Pompiers de Paris - September 2021 collaboration with Paris Fire Brigade featuring custom band
GW-9406KJ-2JR Love The Sea And The Earth 2020 Earthwatch - November 2020 Japan-only limited edition, inspired by the cassowary flightless bird, blue bezel with black and red band, gold IP buckle and band keeper
eBay
GW-9400NFST-1AJR Emergency Fire Response Team with Sendai City Fire Bureau & Kobe City Fire Bureau - July 2020 Japan-only limited edition, black and red with red inner band.
Amazon

eBay
GW-9400-1B Blackout - All-black model with reverse LCD display and standard resin band, released in U.S. and Europe.
Amazon

eBay
GW-9400J-1B Black Out - With carbon fiber insert band, released in Japan and China only. This model is no longer in production.
eBay
GW-9405KJ-5 Love The Sea And The Earth 2019 Earthwatch - A second Earthwatch collaboration for November 2019. Brown bezel and striped bands inspired by the "okapi" or forest giraffe from Central Africa.
eBay
GW-9404KJ-3JR Love The Sea And The Earth 2019 Earthwatch - February 2019 limited edition. Striped gray bezel and green bands inspired by "kakapo" parrot from New Zealand.
eBay
GW-9403KJ-9JR Love The Sea And The Earth 2017 Earthwatch - June 2017 limited edition.
Translucent yellow bezel and glossy spotted band inspired by "salpa" lifeform.
eBay
GW-9400DCJ-1JF Master In Desert Camouflage Rangeman - September 2016 limited edition Master of G series. Black bezel, light brown lettering, black front screws, orange accents on face, desert camouflage band, positive LCD display.
eBay
GW-9402KJ-2JR Love The Sea And The Earth Rangeman - June 2016 Earthwatch collaboration with blue-footed booby bird color scheme (blue bezel with black and white bands). Love The Sea And The Earth 2016 case back engraving and Earthwatch EL backlight. Japan release.
eBay
GW-9400BTJ-8JR Burton Snowboards Rangeman - December 2015 collaboration with Burton Snowboards. White/ice gray bezel with black buttons, black front screws and orange accents. Standard LCD display. Carbon fiber insert band with light blue & gray digital snow camouflage print. Black IP metal keeper with mountain logo engraving. Custom Burton logo case back engraving. GW-9400BTJ-8 international release.
eBay
GW-9400SRJ-4JF Men In Sunrise Purple Rangeman October 2015 Master of G series limited edition. Purple bezel with black buttons, black screws, black buckle and keeper, reverse LCD display, and carbon fiber insert band. GW-9400SRJ-4 international release.
eBay
GW-9400FBJ-4JR Kobe City Fire Bureau Rangeman - 2015 JDM limited edition collaboration. Orange bezel with blue lettering and carbon fiber band. Custom logo backlight and case back engraving.
eBay
GW-9401KJ-3JR Love The Sea And The Earth 2015 Rangeman - 2015 JDM limited edition. Earthwatch collaboration. Translucent green and yellow bezel with green and yellow band. Band says "Change the World. Yourself."
eBay
GW-9400CMJ-3 Men In Camouflage Rangeman - 2015 limited edition. Green bezel with black and orange lettering. Green camouflage band with carbon fiber insert.
eBay
GW-9400RDJ-4JF Men In Rescue Red Rangeman - 2014 JDM limited edition. Like the GW-9400RD-4 but with a carbon fiber insert band.
eBay
GW-9400RD-4 Red Series Rangeman - 2014 limited edition. Red bezel with white lettering and reverse display.
GW-9400NVJ-2JF Men In Navy Rangeman - 2014 limited edition. Like the GW-9400NV-2 but with carbon fiber insert band.
eBay
GW-9400NV-2 Navy Series Rangeman - 2014 limited edition. Blue bezel with white and black lettering with reverse display.
GW-9400KJ-8JR Love The Sea And The Earth Rangeman - 2014 JDM limited edition. Earthwatch collaboration. Gray bezel with red and black lettering. Custom backlight logo and case back engraving.
eBay
GW-9430EJ-9JR 30th Anniversary Lightning Yellow Rangeman - 2014 JDM limited edition. Yellow bezel with black lettering and carbon fiber insert band. Black front facing screws and black backlight button.
eBay
GW-9400BJ-1JF Rangeman - 2013 JDM release. Black bezel with gray and stealth lettering, reverse display, and carbon fiber insert band. Black front facing screws and black backlight button.
Amazon

eBay
GW-9400J-3JF Rangeman - 2013 JDM release. Looks like the GW-9400-3 but has a carbon fiber insert band.


GW-9400J-1JF Rangeman - 2013 standard JDM release. Looks like the GW-9400-1 but has a carbon fiber insert band.
Amazon

eBay
GW-9400-3 Rangeman - 2013 standard international release. Khaki/army green/olive drab bezel featuring black and yellow lettering with reverse display. Black EL backlight button and silver metal keeper.
Amazon

eBay
GW-9400-1 Rangeman - 2013 standard international black model. Silver buttons, front screws, and metal keeper. Successor to the G-Shock GW-9200 Riseman.
Amazon

eBay