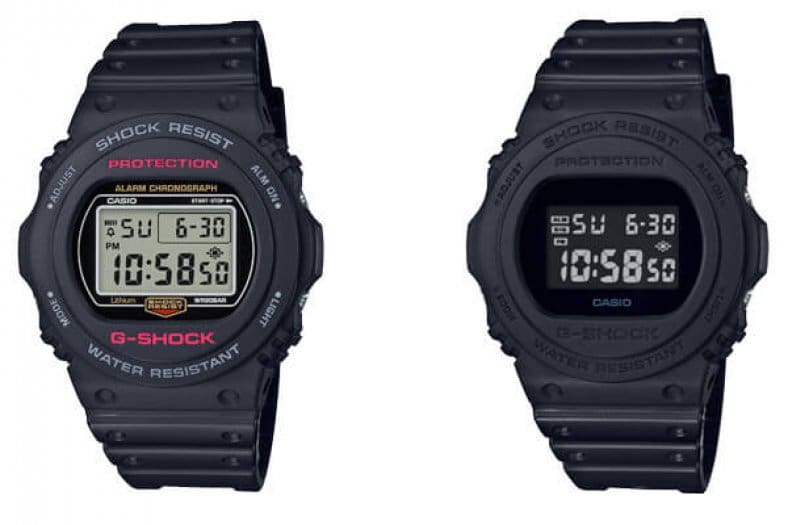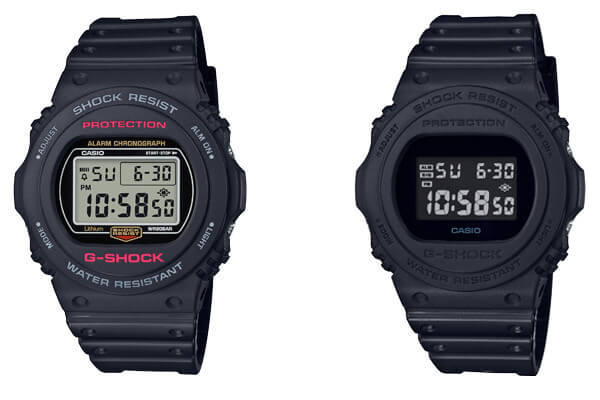 G-Shock is doing a surprise DW-5700 revival with the release of the DW-5750E-1 (left) and DW-5750E-1B (right), as well as the DW-5735C-4 from the 35th Anniversary Red Out Collection. The DW-5750E-1 is the standard model with a matte black surface, red logos, and a standard LCD display. The DW-5750E-1B is a blacked-out stealth model with a reverse LCD display.
The DW-5750 is a classic G-Shock model that originates from the DW-5700 series from 1987, which was the second round-face G-Shock (the first being the similar DW-5400 in 1985). The DW-5400 and DW-5700 were evidence of G-Shock's innovative approach and pursuit of unconventional design, and paved the way for the large variety of models and styles that G-Shock would become known for. If we're not mistaken, there hasn't been a new DW-5700-series model since the 2000s, and the last one we're aware of is the DW-5725B-7 from the 25th Anniversary Rising White Collection in 2007.
The DW-5750E features a stopwatch, countdown timer, multi alarm, full auto calendar, 12/24 hour formats, EL backlight with afterglow, and sound and flash function (for the alarm, hourly time signal, and timer).
Casio announced the DW-5750E-1JF and DW-5750E-1BJF for a January 2018 release in Japan with a list price of ¥11,000 JPY each. Casio also announced the DW-5750E-1 and DW-5750E-1B for the rest of Asia.
Update: Casio America announced the black out DW5750E-1B with a list price of $99 USD.
G-Shock DW-5750E-1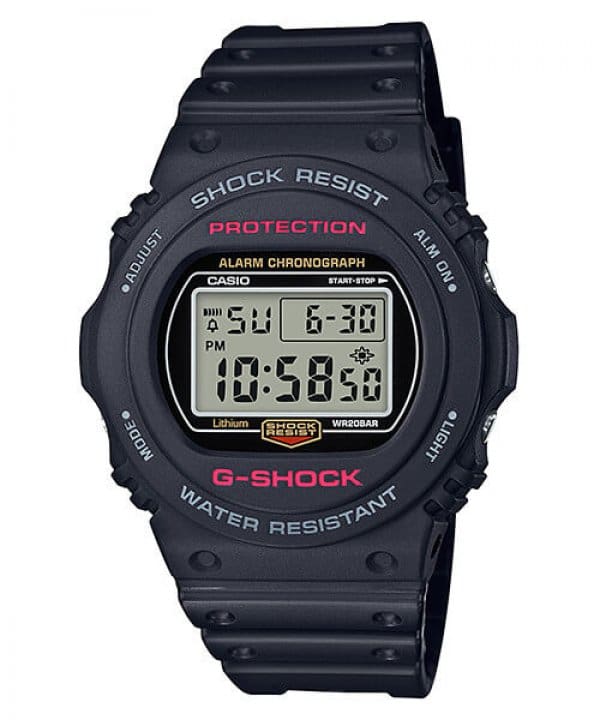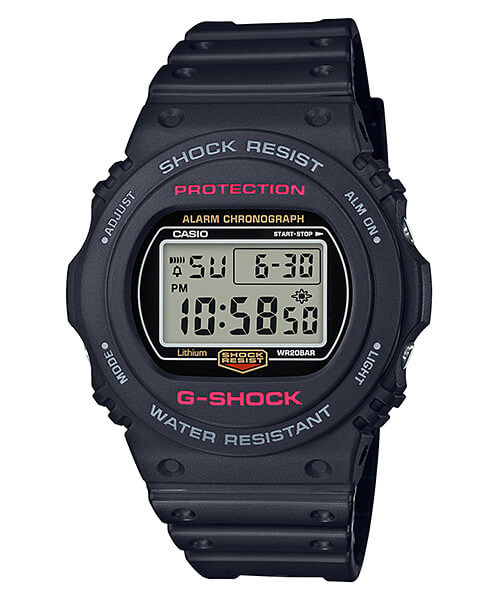 G-Shock DW-5750E-1B