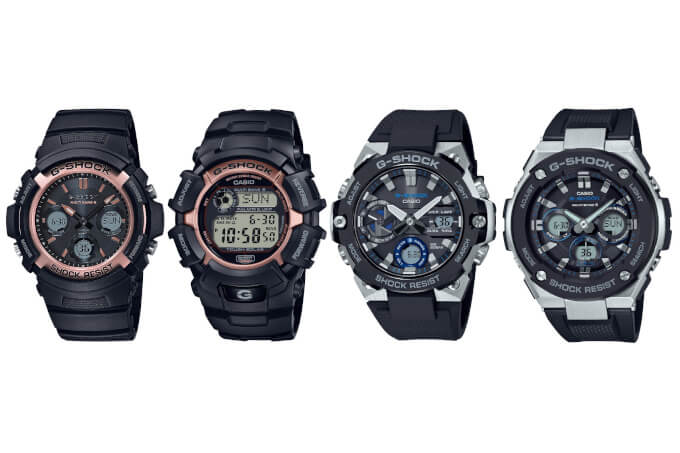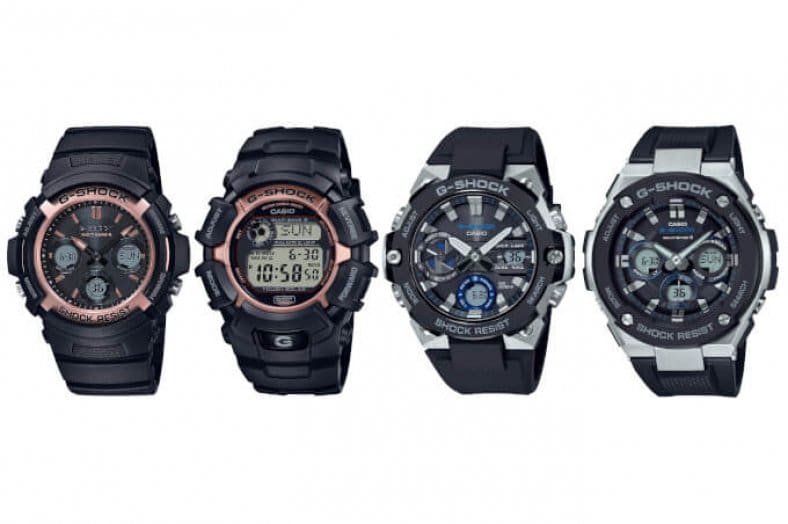 The G-Shock Fire Package is an annual release in Japan that typically includes a pair of mid-size digital and analog-digital watches. For 2022, it also includes a pair of G-STEEL watches for the first time.
The analog-digital AWG-M100SF-1A5JR (26,400 yen, tax-included) and digital GW-2320SF-1B5JR (23,100 yen) are black with rose gold stainless steel inner bezels. The G-STEEL models are the GST-B400FP-1A2JR (54,450 yen) and the GST-W300FP-1A2JR (40,150 yen), sporting a black and silver color scheme with blue dial accents. Although it's not a Carbon Core Guard model like the GST-B400 and is slightly thicker (15.3 mm versus 12.9), the GST-W300 has similar dimensions and weighs almost the same (49.3 mm-wide versus 49.6, 84 grams versus 80 grams).
Fire Package watches are available individually and the 2022 models are slated for a February release in Japan. The "fire" refers to the spirit of a person who is willing to take on new challenges, and not the element or any particular type of color. In Japan, the watches include a special trunk-style case. Fire Package models are often released outside of Japan without the special case.
G-Shock AWG-M100SF-1A5: With Tough Solar power, Multi-Band 6 auto radio wave time adjustment.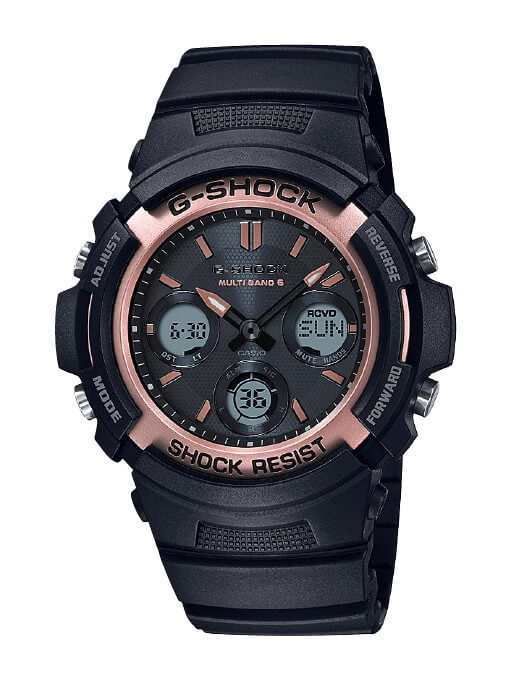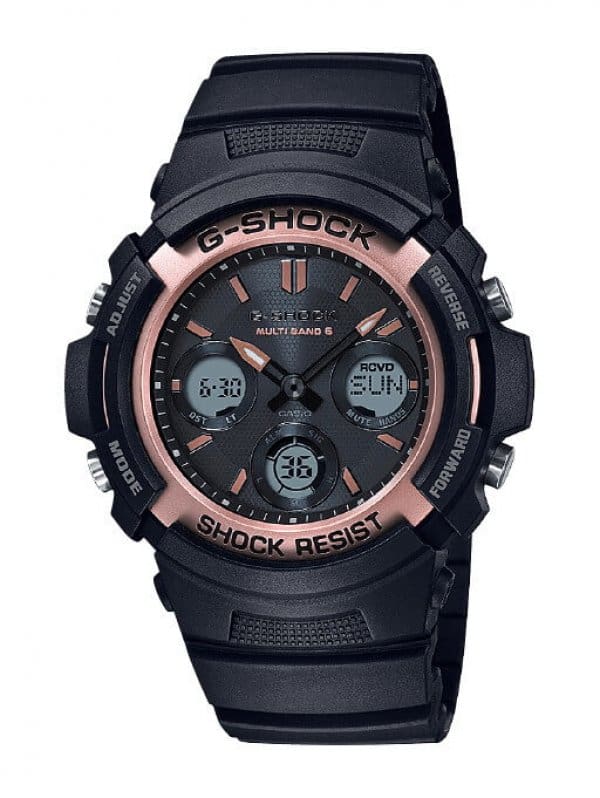 G-Shock GW-2320SF-1B5: With Tough Solar power, Multi-Band 6.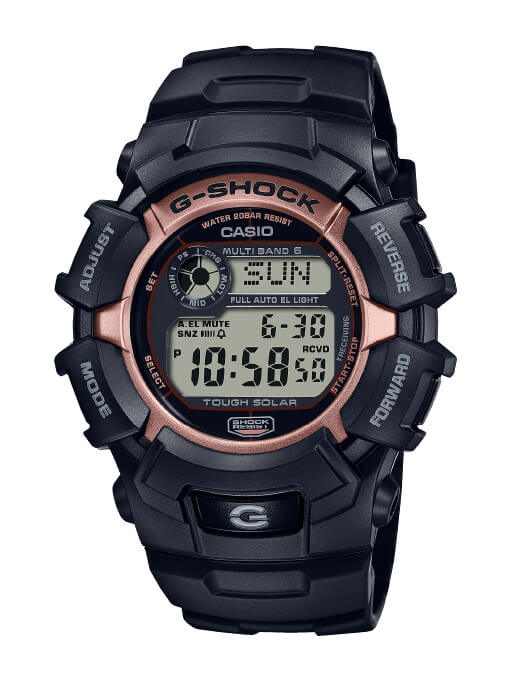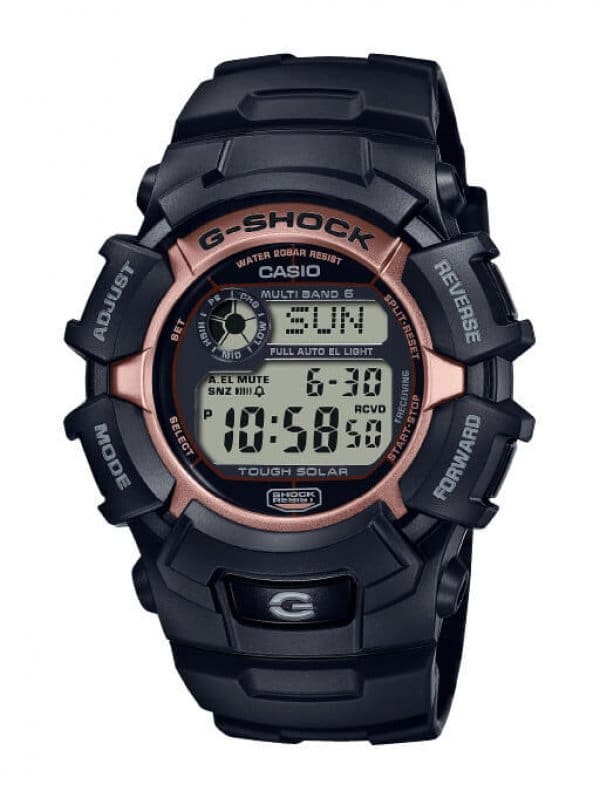 Fire Package Box for AWG-M100SF-1A5JR and GW-2320SF-1B5JR (Japan Only):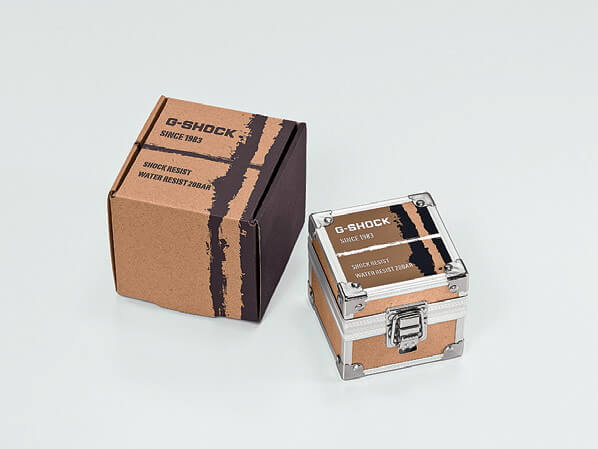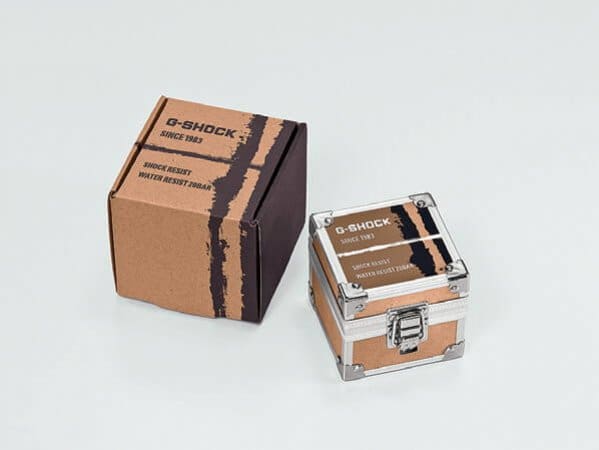 G-Shock GST-B400FP-1A2: With Tough Solar power, Bluetooth smartphone link.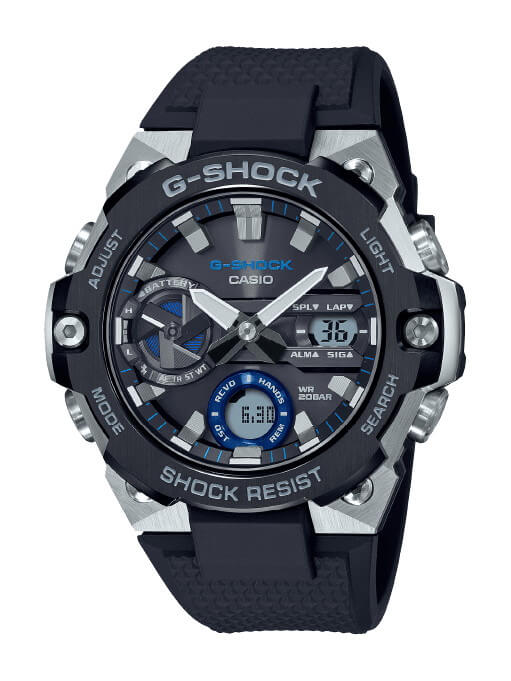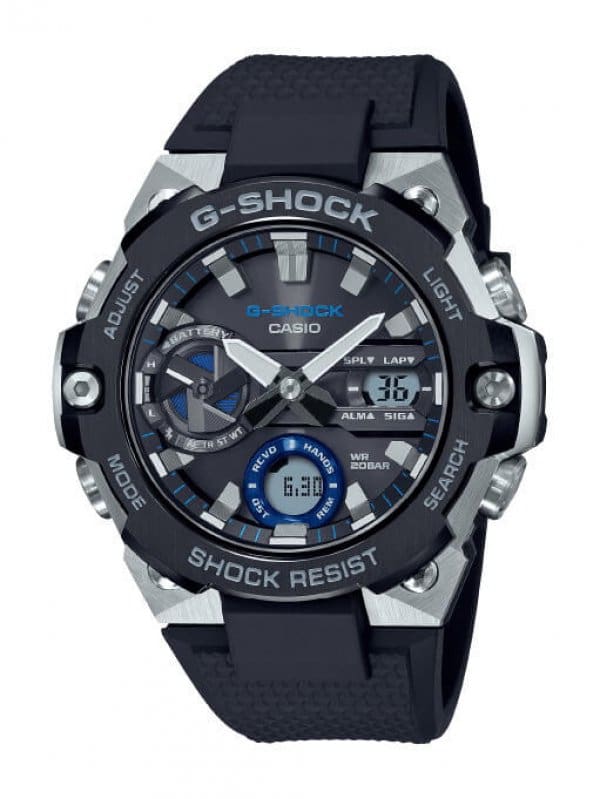 G-Shock GST-W300FP-1A2: With Tough Solar power, Multi-Band 6.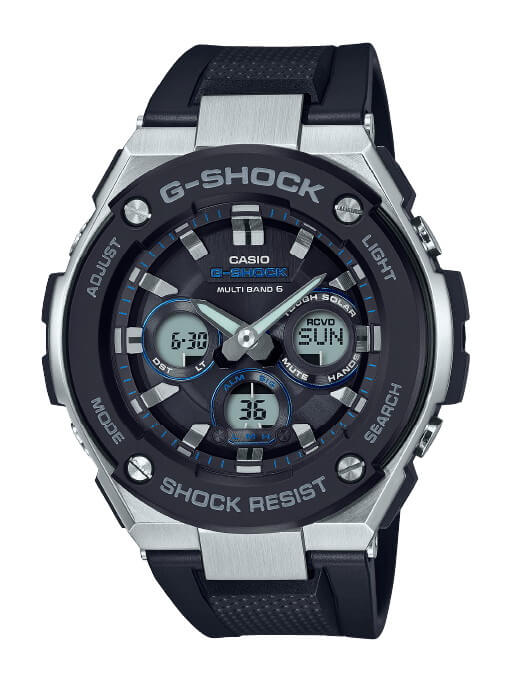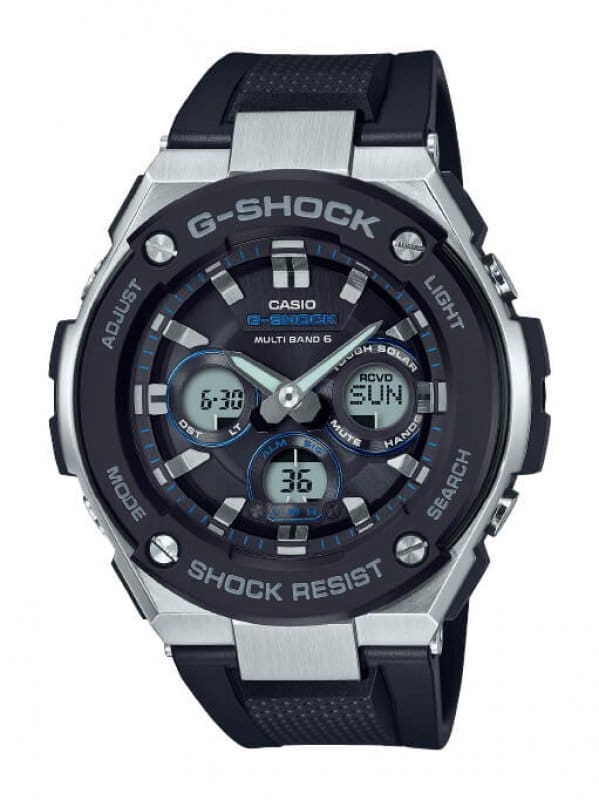 Fire Package Box for GST-B400FP-1A2JR and GST-W300FP-1A2JR (Japan Only):