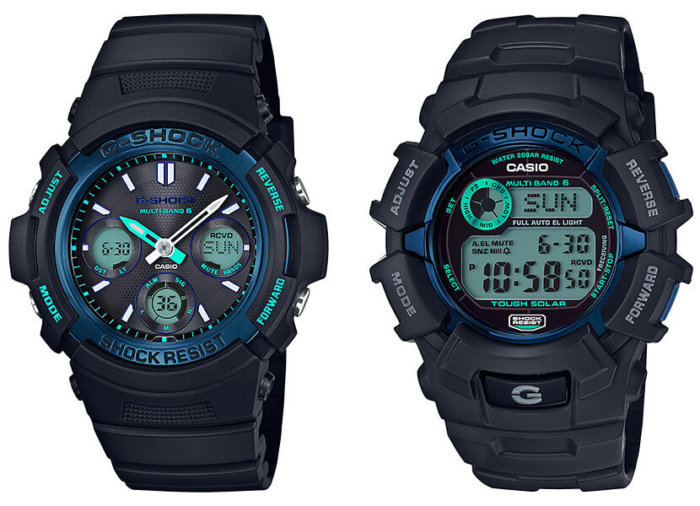 G-Shock Japan announced two new Fire Package models for February 2017, the AWG-M100SF-1BJR and GW-2310FB-1BJR. Inspired by the colors of springtime, these standard-size Tough Solar/Multi-Band 6 models feature a blue IP treatment on their stainless steel bezels, mint green accents on the faces, and green-tinted LCD displays. The AWG-M100SF-1BJR is based on the popular analog-digital model while the GW-2310FB-1BJR brings to mind the ultra-rugged, all-digital G-Shock watches of the past. As Fire Package models these watches include a special heavy-duty hinged case with clasp. Both watches feature world time, stopwatch, countdown timer, 5 daily alarms with 1 snooze alarm, 12/24 hour format, and full auto LED or EL backlight. Last year's Fire Package saw the release of the AWGM100SF-2A in the U.S., so hopefully the AWG-M100SF-1BJR will get a wider release as well.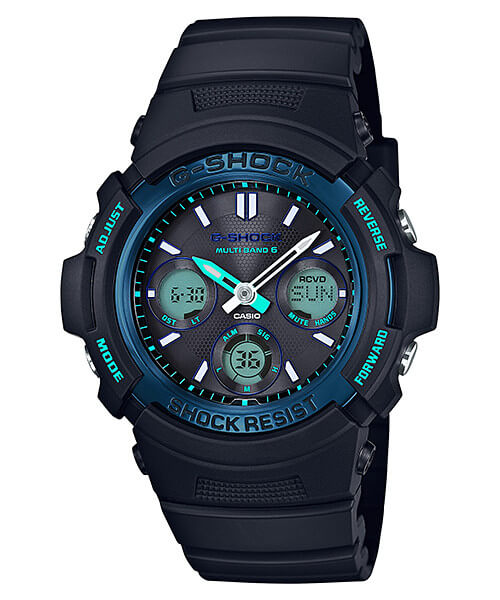 AWG-M100SF-1-BJR on Amazon
AWG-M100SF-1-BJR on eBay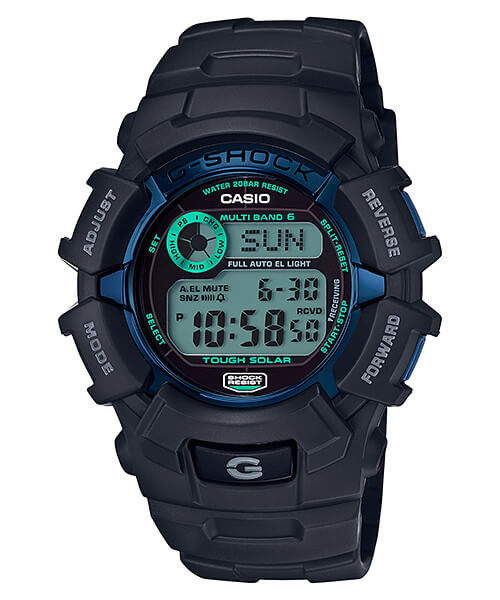 GW-2310FB-1BJR on Amazon
GW-2310FB-1B on eBay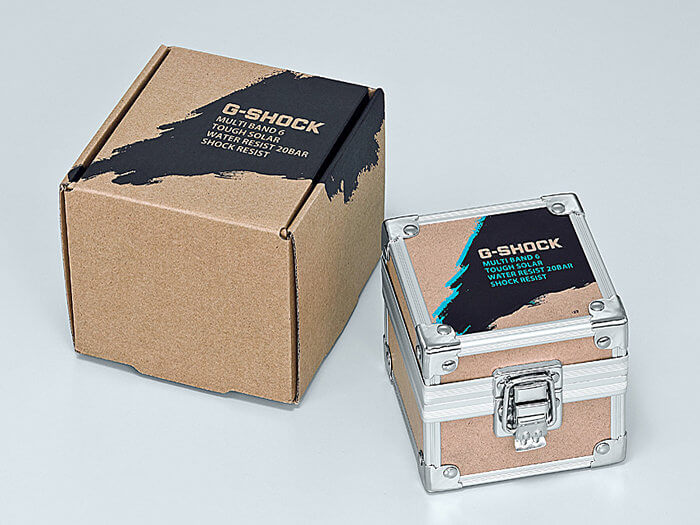 (
G-Central earns a commission from qualifying purchases made through its links. G-Central is an independent news site created and maintained by fans and is not an official representative of Casio. See full disclosure.
)