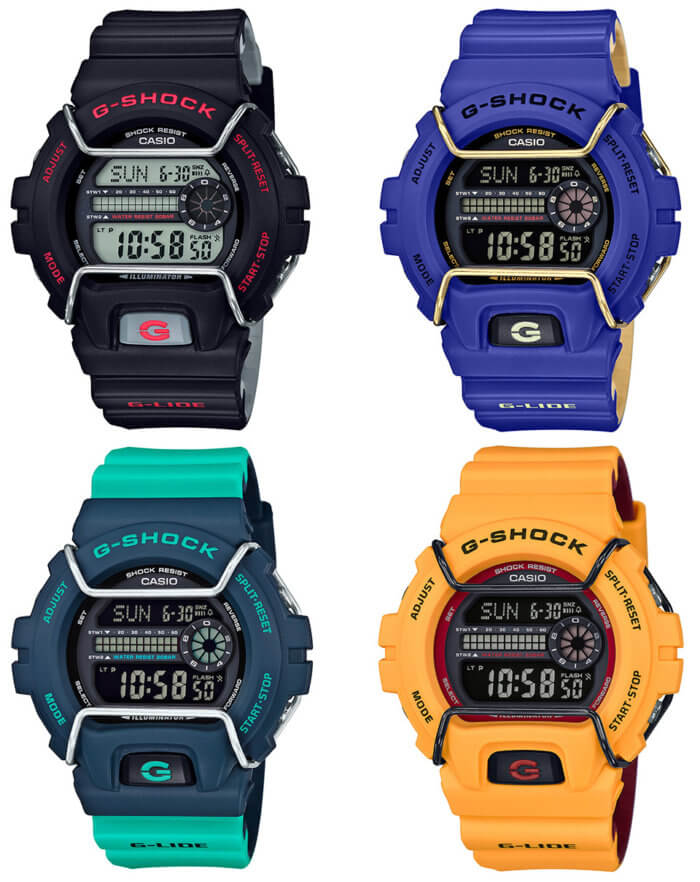 The G-Shock GLS-6900 series is an all-new 2016 winter G-LIDE model designed for extreme sports like snowboarding. A unique feature of this watch is the dual stopwatch timers (1/100 second, 1,000 hours). The watches are also outfitted with "bull bar" face protectors for extra protection against hard impacts. G-Shock continues the trend of dual-layer, two-color bands for this series with a contrasting color for the inner bands. In addition to the usual shock resistance and 200-meter water resistance, the GLS-6900 is resistant to low temperature (-20 ℃). Other features include world time (48 cities), auto LED light, countdown timer (24-hours), 5 alarms with 1 snooze alarm, and 3-year estimated battery life. Measurements are 53.2 × 50.0 × 17.7 mm, which is about the same size as a DW-6900 but a little thicker.
Casio Japan is launching the following models for a late September 2016 release: GLS-6900-1JF (black), GLS-6900-2JF (blue), GLS-6900-2AJF (blue/green), and GLS-6900-9JF (yellow). The price of each model is ¥14,580 JPY (tax included) at www.e-casio.co.jp.
The GLS-6900-1 is black with red bezel lettering, a gray inner band, and a silver face protector. It is the only model with a positive LCD display. The GLS-6900-2 is blue with black bezel lettering, a yellow inner band, and a gold face protector. The GLS-6900-2A has a blue bezel and green bands with green bezel lettering, a black inner band, and a silver face protector. The GLS-6900-9 is yellow with black bezel lettering, a red inner band, and a black face protector.
G-Shock GLS-6900-1JF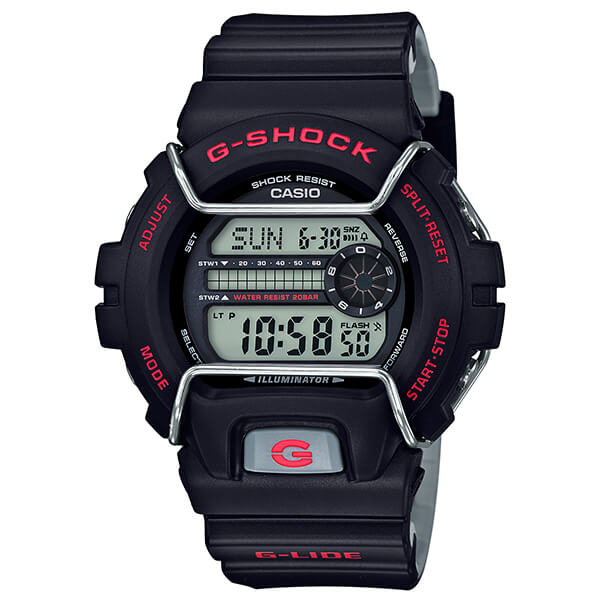 G-Shock GLS-6900-2JF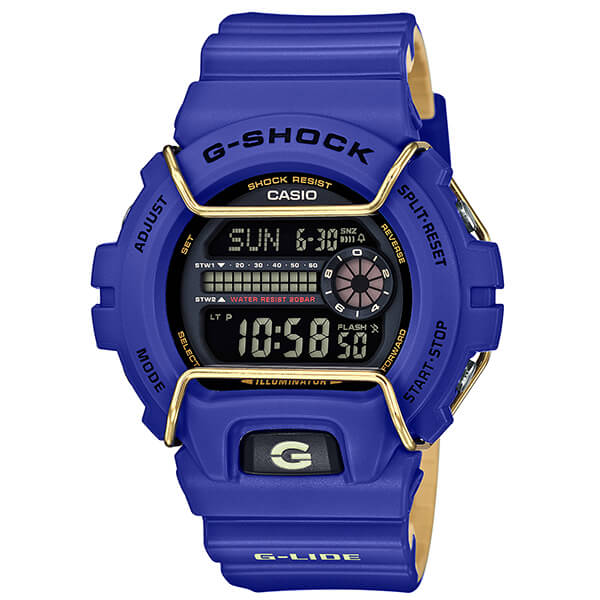 G-Shock GLS-6900-2AJF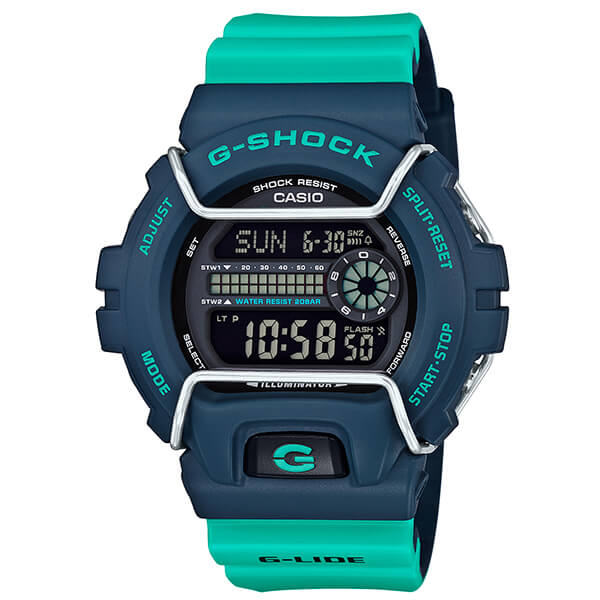 G-Shock GLS-6900-9JF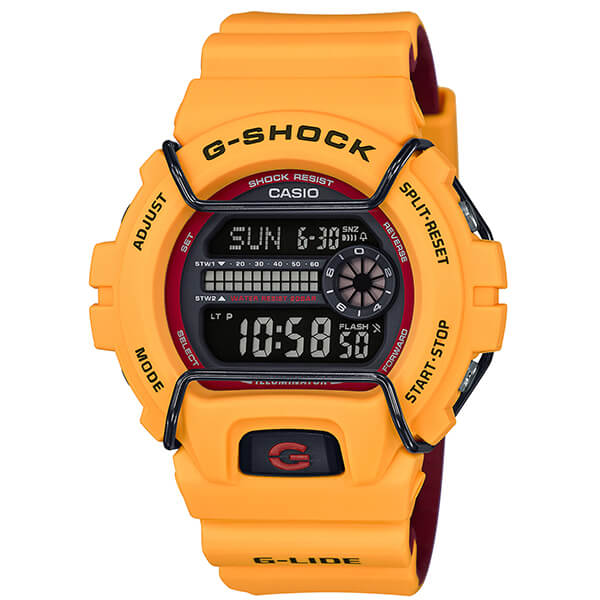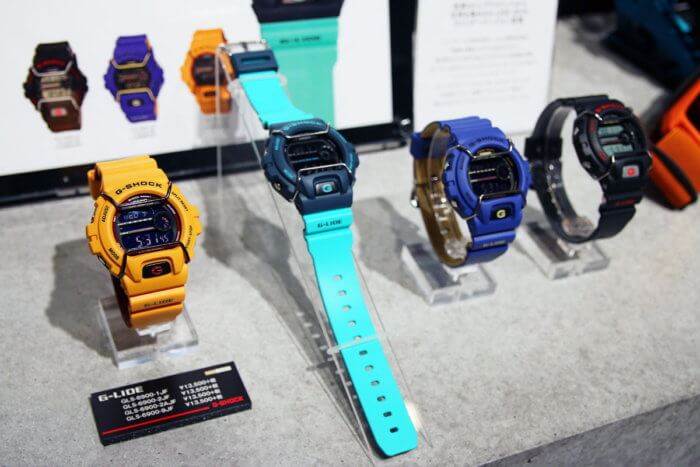 photo via news.mynavi.jp