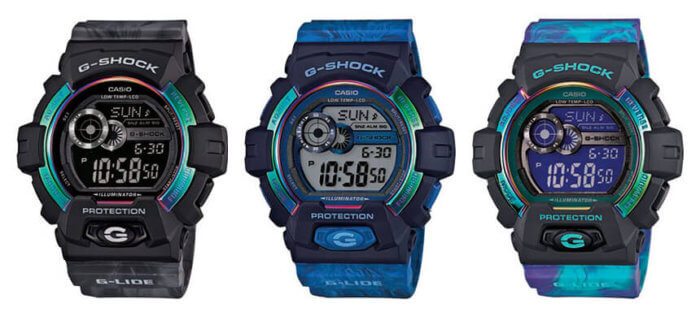 The G-Shock G-LIDE series is mainly known for its surfing line of watches but there is also a big case GLS-8900 model designed for winter sports. The GLS-8900AR Aurora Color Series is the latest series in this line and is launching in October. The GLS-8900AR measures 55.1 x 52.5 x 16.3mm and features low temperature resistance. Mixing aggressive style with sturdy function, the GLS-8900AR is the ideal G-Shock for snowboarding and skiing and it would look just as good on a beach. The Aurora Color series is inspired by aurora light displays and features a special ion plated bezel that reflects a unique spectrum of colors and a swirling multi-color band design that represents the sky. This series is definitely one of the more interesting new G-Shock designs we've seen lately. The GLS-8900AR-1 has a black and gray band with reverse LCD display, the GLS-8900AR-2 has a blue band with standard LCD display, and the GLS-8900AR-3 has a purple and turquoise band and reverse purple LCD display. The GLS-8900 series is known for its low temperature resistance (–20°C/–4°F) and dual stopwatches that can operate simultaneously.
Update: G-Shock US has announced the GLS8900AR-1, GLS8900AR-2, and GLS8900-AR3 for a November 2015 release.
G-Shock GLS-8900AR-1 G-LIDE
Black and gray swirl band with multi-hue IP bezel and reverse LCD display.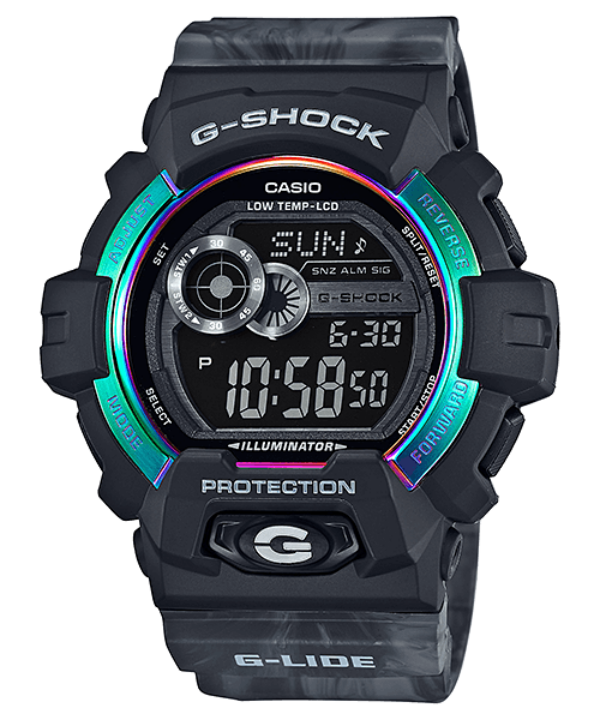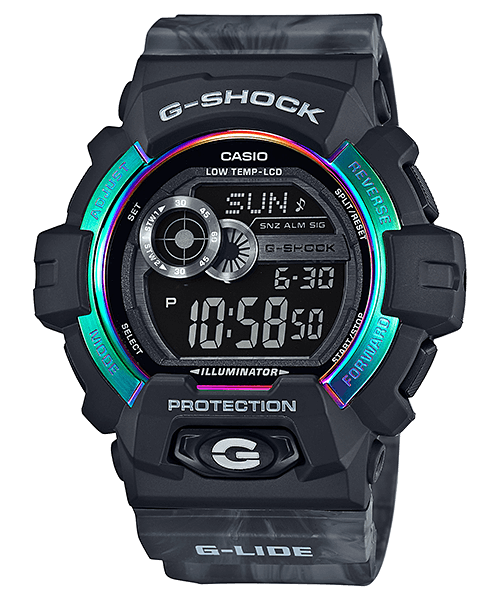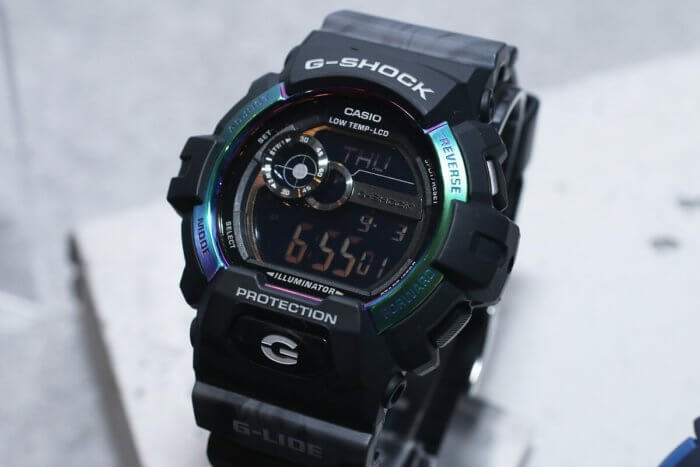 G-Shock GLS-8900AR-2 G-LIDE
Blue swirl band with multi-hue IP bezel and standard LCD display.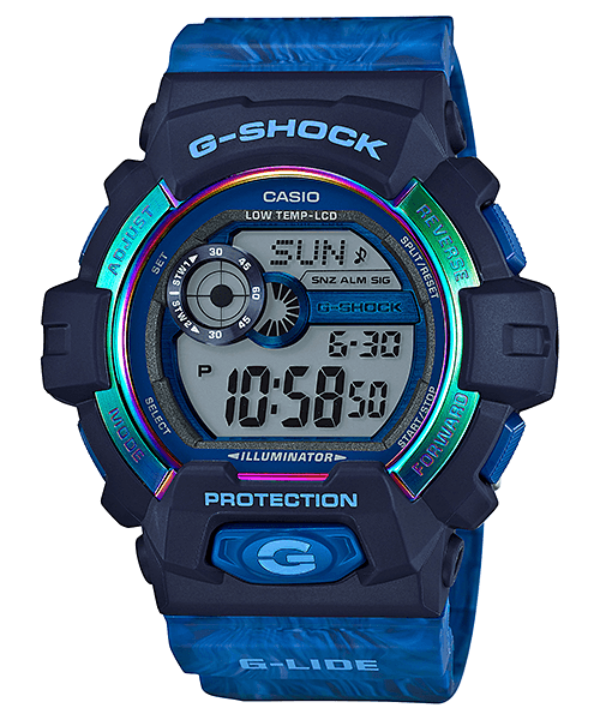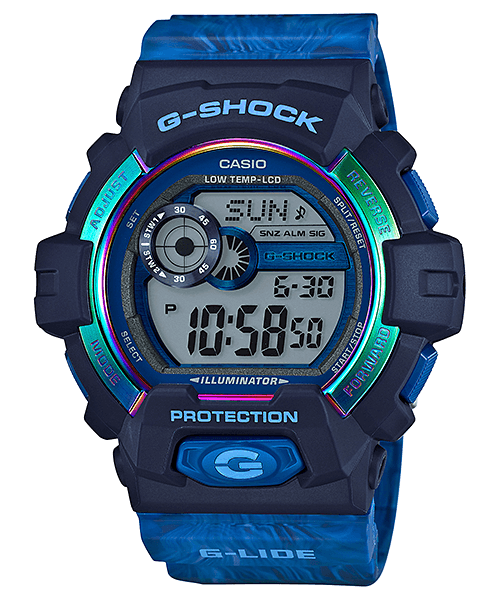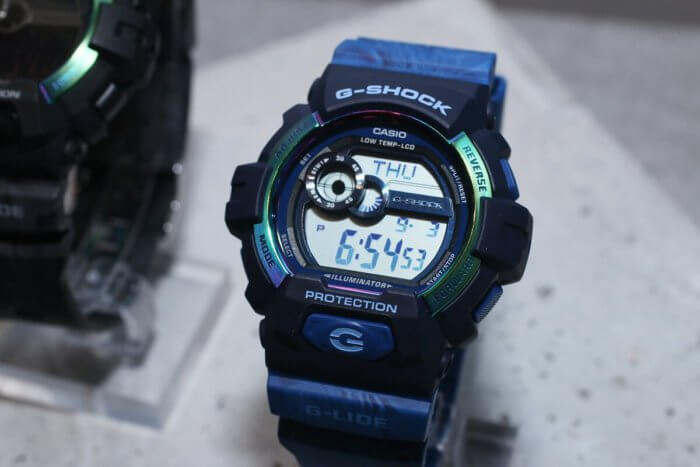 G-Shock GLS-8900AR-3 G-LIDE
Blue and purple swirl band with multi-hue IP bezel and blue reverse LCD display.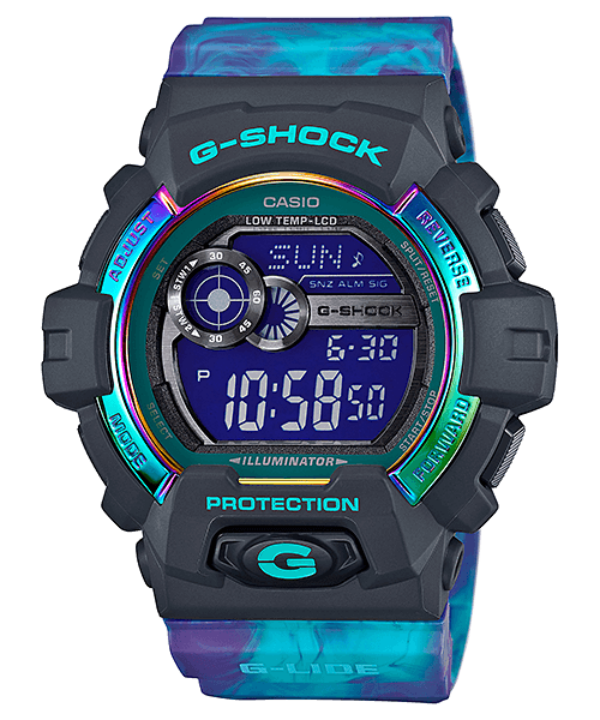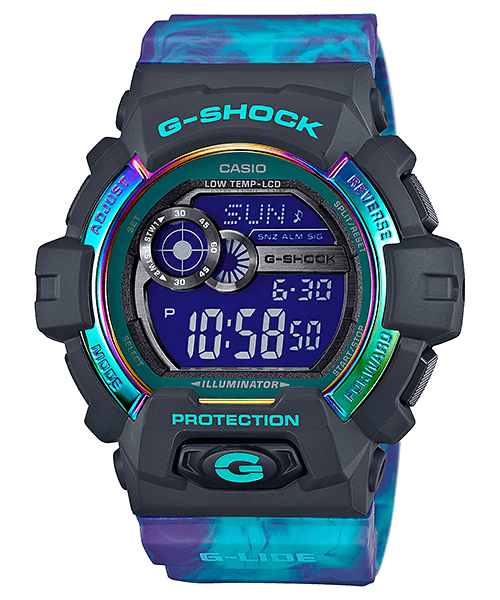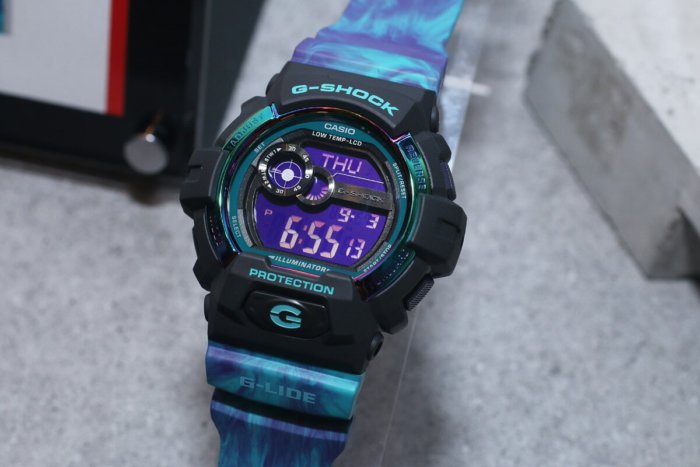 Photos via news.mynavi.jp