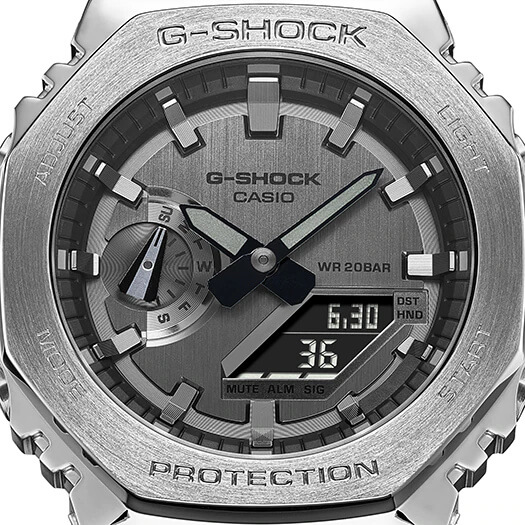 Casio's latest financial results briefing revealed that the G-Shock GA-2100 and GM-2100 series were affected by operational restrictions faced by component manufacturers due to COVID-19 in the ASEAN region. These restrictions resulted in production shutdowns and lower capacity utilization, and led to product shortages for mainstay models in the U.S. and China. The GM-110 series was also affected. Casio has plans to address the issue, such as transferring some of the production processes to other regions.
While Casio does not provide specific sales numbers by model, it did report that the GA-2100 series remained popular and "mainly among young people in Europe and the U.S." Casio also reported that sales of the metal bezel GM-2100 and GMA-S2100 for women were also strong. The GM-2100 and smaller GM-S2100 series were launched in August 2021 and feature a stainless steel bezel. Certain GM-2100 models have been selling out quickly and are difficult to find in the U.S., such as the GM2100-1A (pictured above).
The slim and compact 2100 series, which was recently declared as one of the four masterpieces of G-Shock, will continue to play a role in strengthening the brand's appeal to young men and women. It is one of three focus points in Casio's plan to expand G-Shock sales. The other two include adding new users and increasing fans with high-end products like the flagship MR-G and metal analog MT-G lines, along with continuing to develop and promote its sport and fitness (G-SQUAD) models.