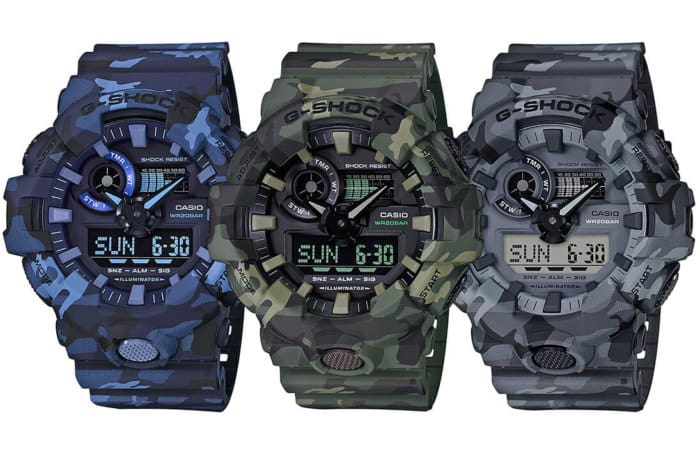 It's a popular motif for recent collaboration models but there's been a dearth of regular camouflage G-Shock releases lately. That's set to change with the G-Shock GA-700CM Camouflage Series. These camo models are based on the extra-large, 53.4 mm-wide GA-700 which has a front LED light button and the longest battery life (estimated 5 years) for a non-solar analog-digital G-Shock. These models feature a traditional woodland camouflage pattern on the bezels and bands in three color options: GA-700CM-2A (blue), GA-700CM-3A (green), and GA-700CM-8A (gray). Unlike most other GA-700 models, the GA-700CM series does not have the metallic-style analog hands in favor of a more subdued look with black-coated hands like the GA-700UC Utility Color Series. The GA-700CM-2A and GA-700CM-3A have reverse LCD displays and the GA-700CM-8A has a standard LCD display.
Features of the GA-700CM include shock resistance, 200-meter water resistance, Super Illuminator LED light with afterglow, world time, 1/100 second stopwatch (up to 23:59'59.99" with elapsted time, split time, and 1st-2nd place times), countdown timer (60 minutes), 5 daily alarms with one snooze alarm,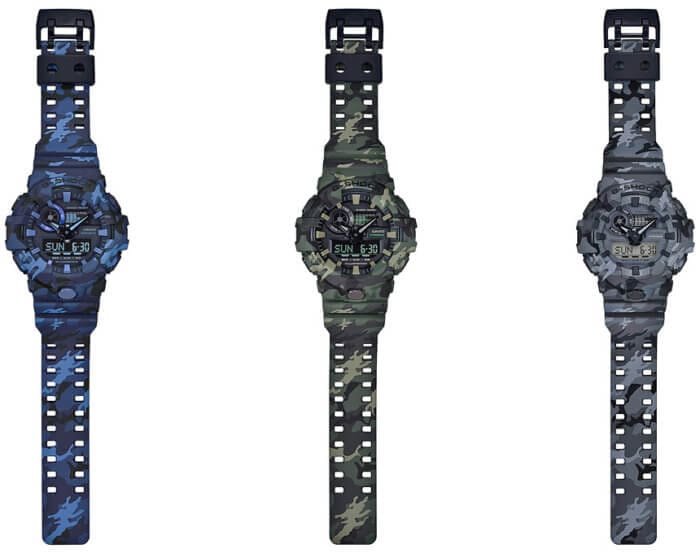 G-Shock Japan is releasing the GA-700CM-2AJF, GA-700CM-3AJF, and GA-700CM-8AJF in February 2018 with a list price of ¥18,500 JPY each. The GA-700CM series is also expected to be released internationally.
G-Shock GA-700CM-2A
Blue woodland camouflage with blue-tinted reverse LCD display.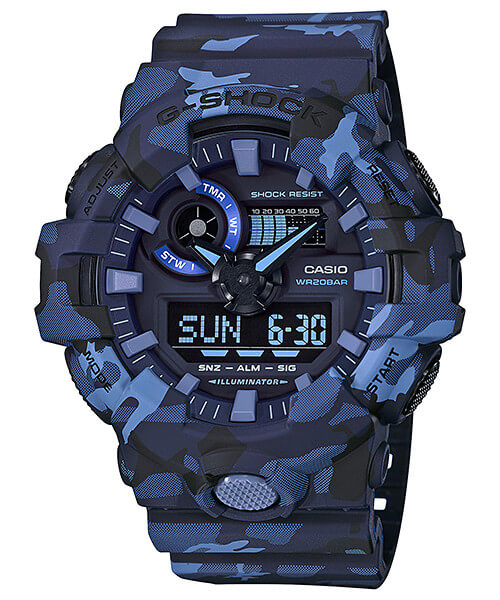 GA-700CM-2AJF on Amazon
GA-700CM-2AJF on eBay
G-Shock GA-700CM-3A
Green woodland camouflage with green-tinted reverse LCD display.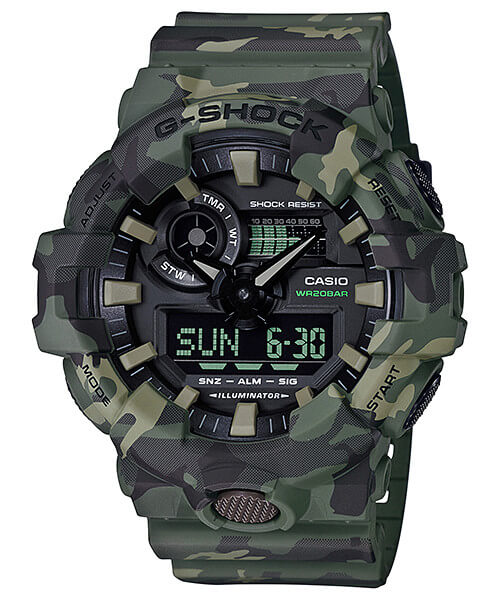 GA-700CM-3AJF on Amazon
GA-700CM-3AJF on eBay
G-Shock GA-700CM-8A
Gray woodland camouflage with standard LCD display.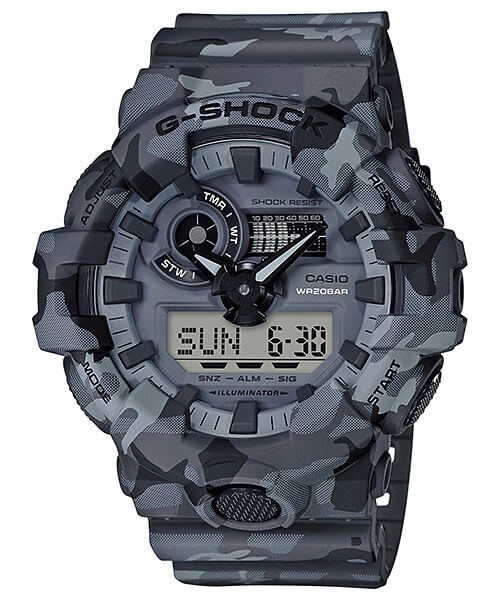 GA-700CM-8AJF on Amazon
GA-700CM-8AJF on eBay