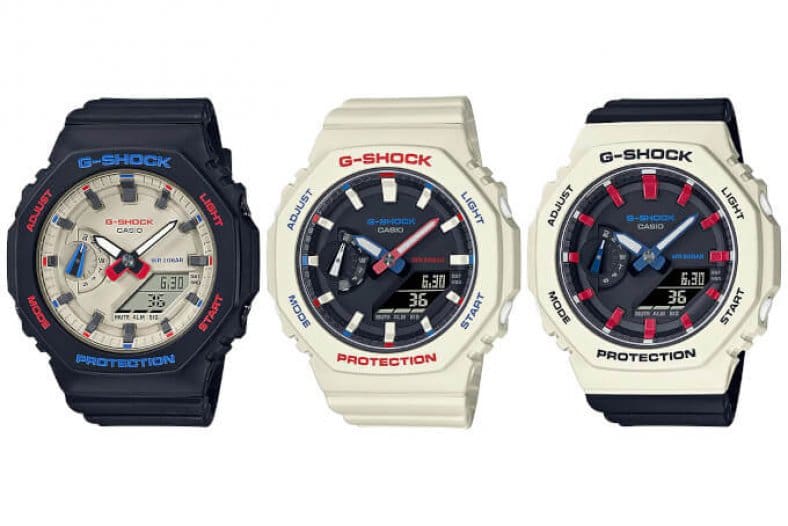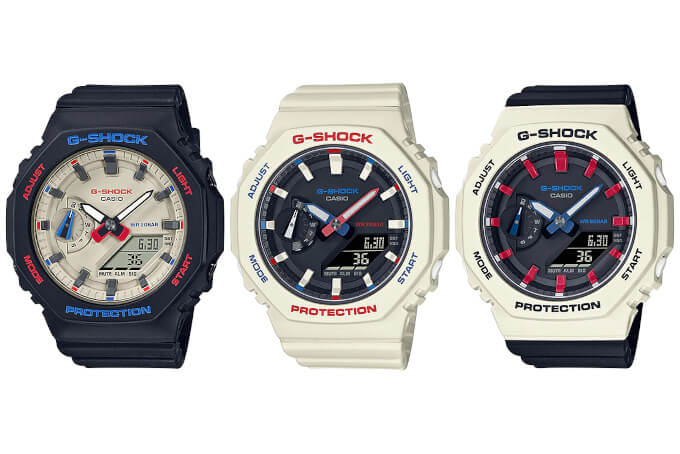 The GMA-S2100WT Winter Tricolor Series includes three small-size GMA-S2100 watches with black and white color schemes and red, white, and blue dial accents. The GMA-S2100 is the slimmest G-Shock watch available, measuring 46.2 x 42.9 x 11.2 millimeters.
All three models were announced for October 2021 in Asia (but not Japan). They are not expected to be released in the U.S.
Update: The GMA-S2100WT-1AJF, GMA-S2100WT-7A1JF, and GMA-S2100WT-7A2JF are also November 2021 releases in Japan with a tax-included price of 14,850 yen.
G-Shock GMA-S2100WT-1A: Black bezel and band, white dial, standard LCD display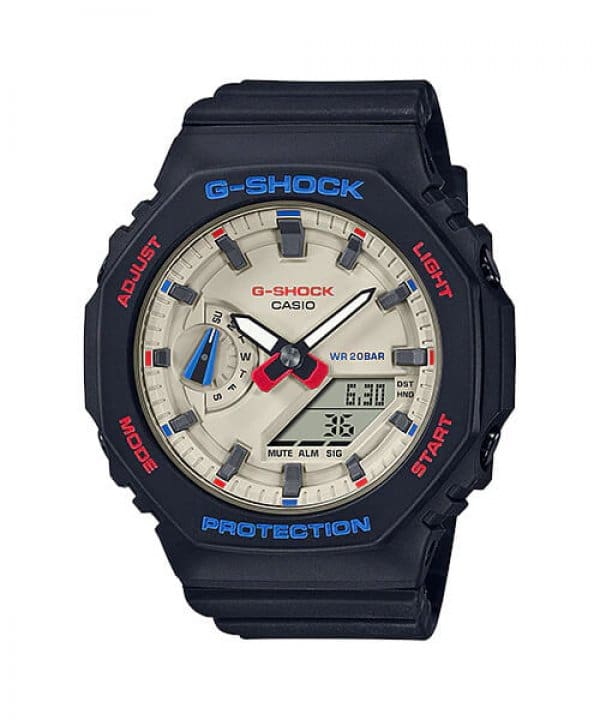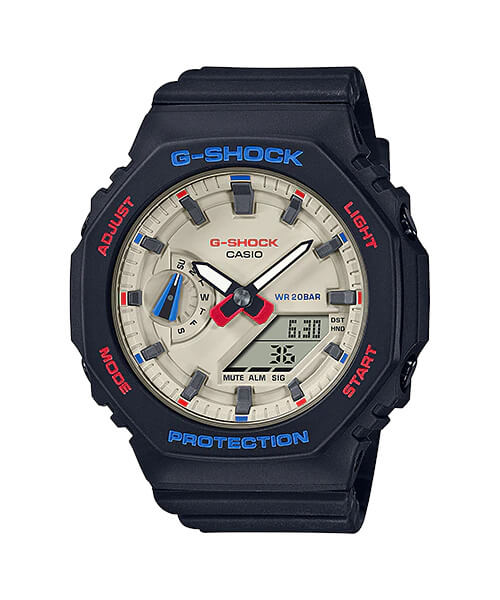 G-Shock GMA-S2100WT-7A1: White bezel and band, black dial, inverted LCD display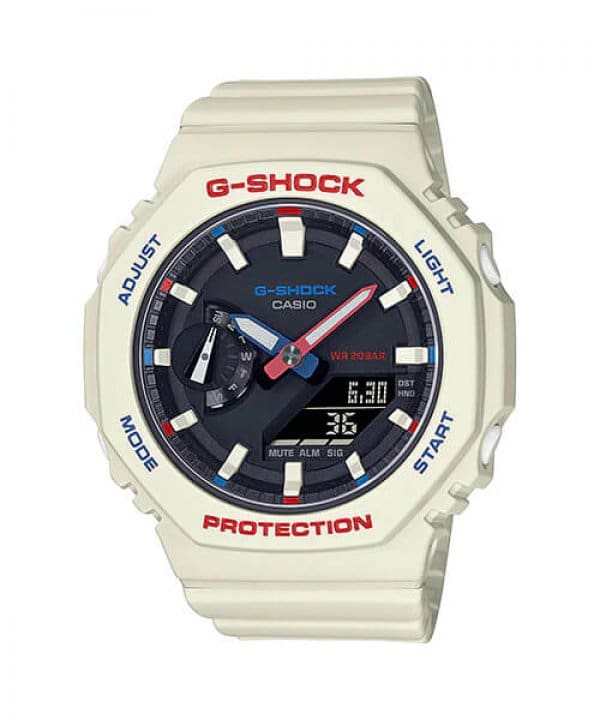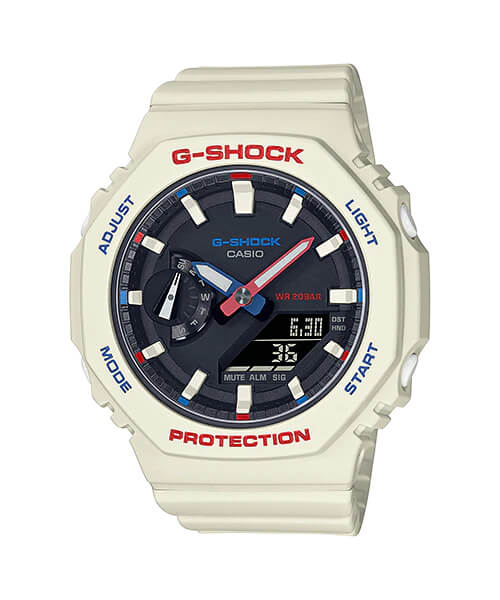 G-Shock GMA-S2100WT-7A2: White bezel, black band, black dial, inverted LCD display