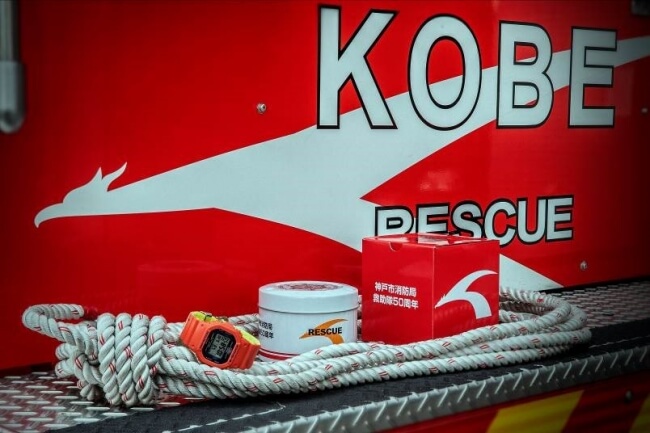 Following 2015's GW-9400FBJ-4JR Rangeman, the Kobe City Fire Bureau and Casio will be releasing another watch to commemorate the 50th anniversary of the department's rescue team: the G-Shock GW-B5600FB-4JR. Based on the recently introduced origin-inspired GW-B5600 featuring Tough Solar, Bluetooth mobile link, and Multi-Band 6 radio wave timekeeping, the GW-B5600FB-4JR is the first collaboration watch to use this model as the base.
Like the Rangeman release, the GW-B5600FB-4JR is a matte orange color with blue accents and design elements that represent ropes on the bands. The dual-layer resin band has a yellow inner layer to represent the reflective material on the department's fire retardant clothing. The insignia of the Kobe City Fire Bureau appears on the metal band keeper and case back. Another unique feature of this release is that the case back is made of titanium rather than the usual stainless steel which results in a total weight that is two grams lighter than the resin-banded GW-B5600-2. When the LED light is activated, the logo of the Kobe City Fire Department Rescue Team appears which is the image of a carabiner and knot. The watch is presented in a custom tin case and box with designs based on the rescue team's helmet and truck.
The GW-B5600FB-4JR will be released on 7 December 2018 in Japan with a list price of ¥28,000 JPY plus tax.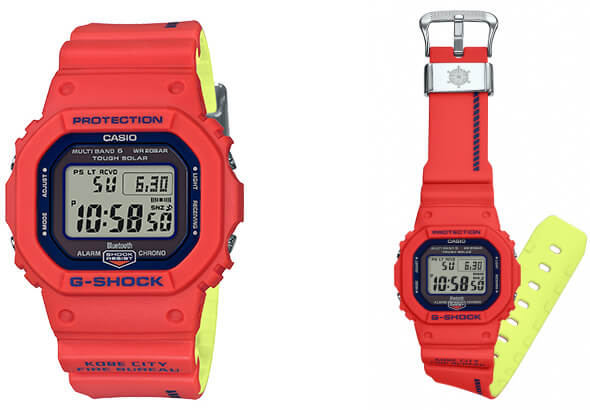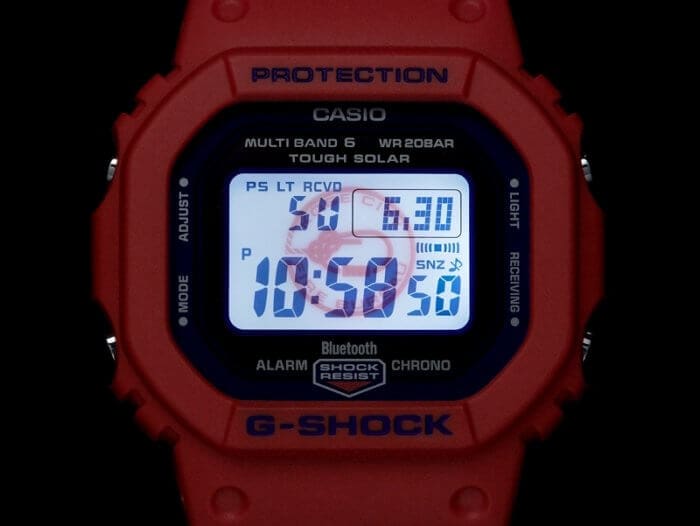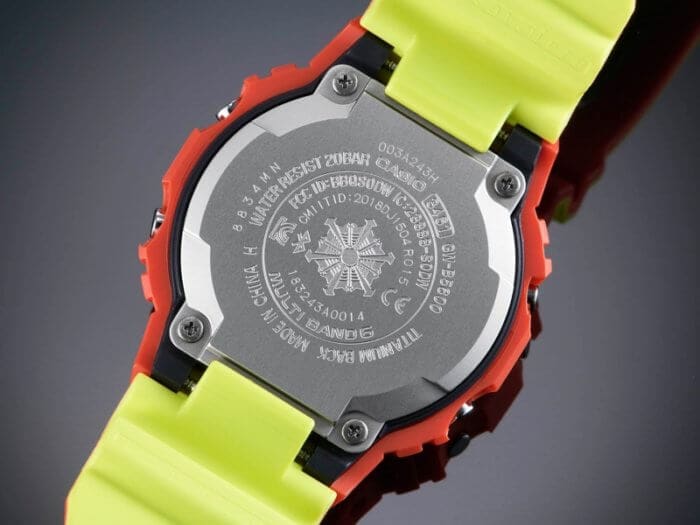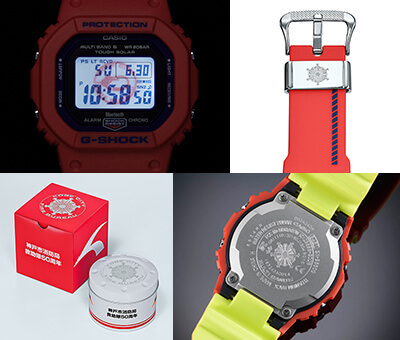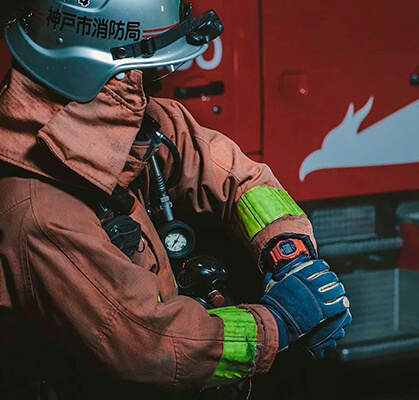 Kobe City Fire Bureau x G-Shock GW-B5600FB Promotional Video:
Kobe City Fire Bureau x G-Shock GW-B5600FB Extended Promotional Video:
あんまり参考にはならないと思いますが装着イメージです。 pic.twitter.com/Qk42NXK2W0

— CASIO カシオ計算機株式会社 (@CASIOJapan) November 9, 2018
Source: www.casio.co.jp