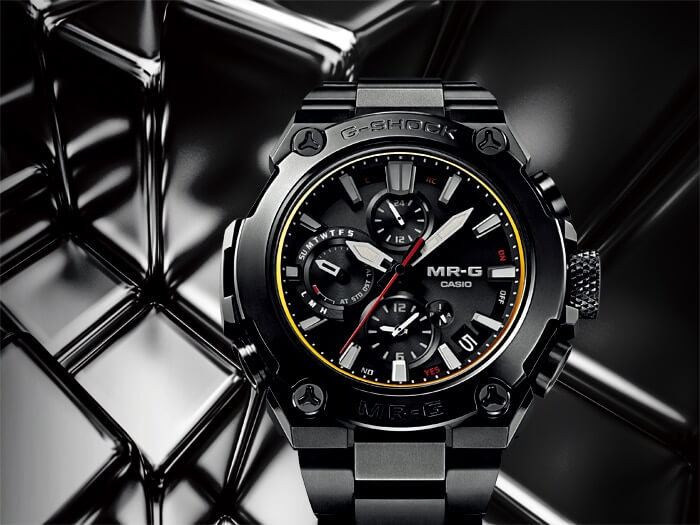 The newly revealed G-Shock MRG-B1000 model is scheduled for an October 2017 release in Japan. The MRG-B1000B-1AJR is a Tough Solar and Bluetooth-connected luxury model that continues the MR-G tradition of a DLC-coated titanium case and band along with a sapphire crystal. It has a smaller face than the MRG-G1000 and MRG-G2000 with a width of 46.2 mm versus 49.8 mm. (Update: The full dimensions are 52.2 x 46.2 x 14.6 mm with a weight of 131 grams.)
This is a full analog model like the recent G-STEEL GST-B100. The watch uses a connected smartphone to automatically sync the time through internet time servers, and a smartphone app is used to adjust the watch's world time and alarm settings. Unlike the GST-B100 which is capable of syncing with a smartphone, the watch has 2 Way Time Sync and can also sync via Multi-Band 6 radio waves. There is a dual dial world time display, and the lack of city indicators on the watch display suggests that a smartphone is required to adjust the world time settings. While the use of Bluetooth is a convenient way to keep the watch synced anywhere in the world, those who want to sync the watch regularly without a smartphone and outside the range of Multi-Band 6 transmitters should look into the (larger) GPS timekeeping models like the MRG-G2000, MRG-G1000, or MTG-G1000. (Update: The new MTG-B1000 series has GPS timekeeping and is the next smallest luxury G-Shock model at 55.8 x 51.7 x 14.4 mm.)
The retail price of the MRG-B1000B-1AJR is ¥280,000 JPY, which puts it in a similar range as the MRG-G1000 series.
Update: Casio America announced the MRGB1000B-1A for a December 2017 release with a list price of $2,600 USD.
Update 2: Casio announced the MRG-B1000B-1A for a December 2017 release in Asia.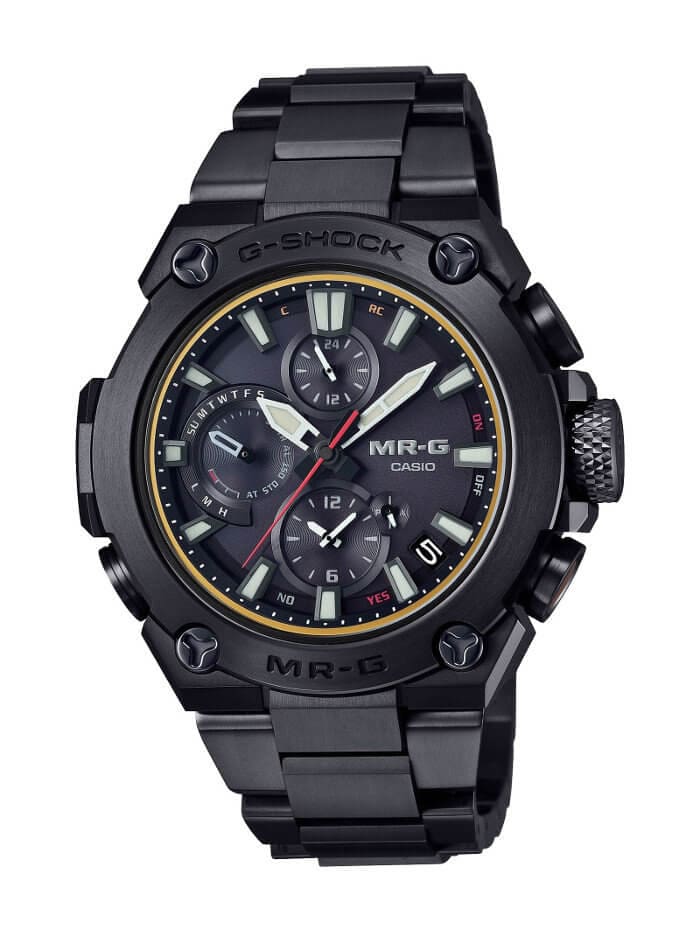 MRG-B1000 on eBay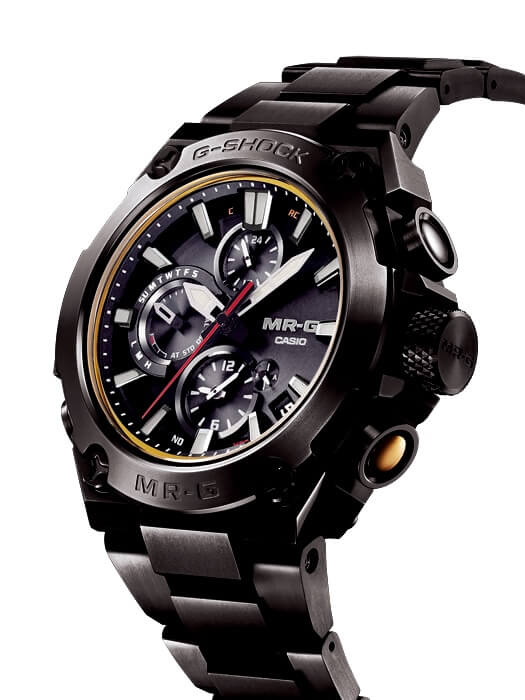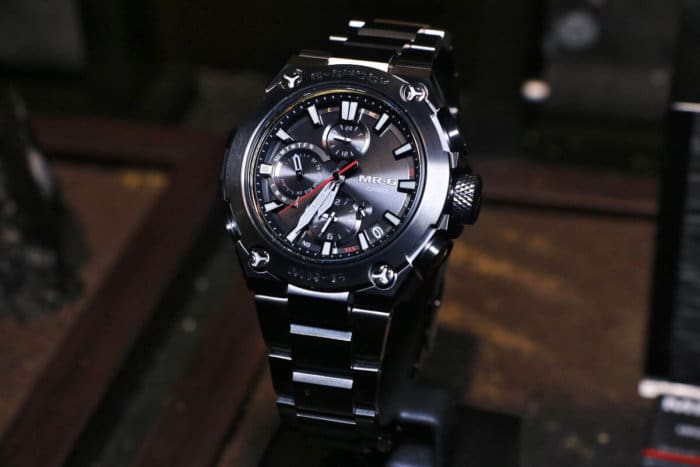 Photo via news.mynavi.jp
(
Disclosure: G-Central is reader-supported and earns a commission on purchases made from its links to Amazon and eBay. G-Central is an independent blog managed by fans and is not an official Casio G-Shock site.
)