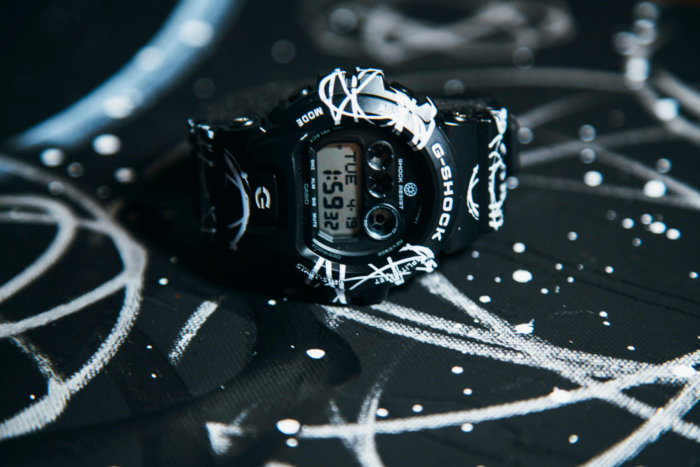 Casio G-Shock and graffiti artist legend Futura have teamed up for a third limited edition watch. The GDX6900FTR-1 features the Brooklyn-based artist's iconic signature and acclaimed atomic pattern adorning the bezel and bands. The watch also has an atomic symbol on the upper face in place of the Casio logo and comes in a custom designed tin and box. The base model is a black GD-X6900 featuring an extra-large case, 10-year battery, and Alpha Gel structure for superior shock protection.
Futura, formerly known as Futura 2000, started painting in the New York subway system in the 1970s. He gained prominence in New York art galleries in the 1980s which led to international recognition. In addition to his gallery art, Futura is also well known for his work as a graphic designer and his frequent commercial collaborations.
Update: The GDX6900FTR-1 will be available on June 1, 2016 at the G-Shock Soho Store and select retailers. The list price is $180. G-Shock Japan announced the GD-X6900FTR-1JR for June and the GD-X6900FTR-1 is also an international Asia release.