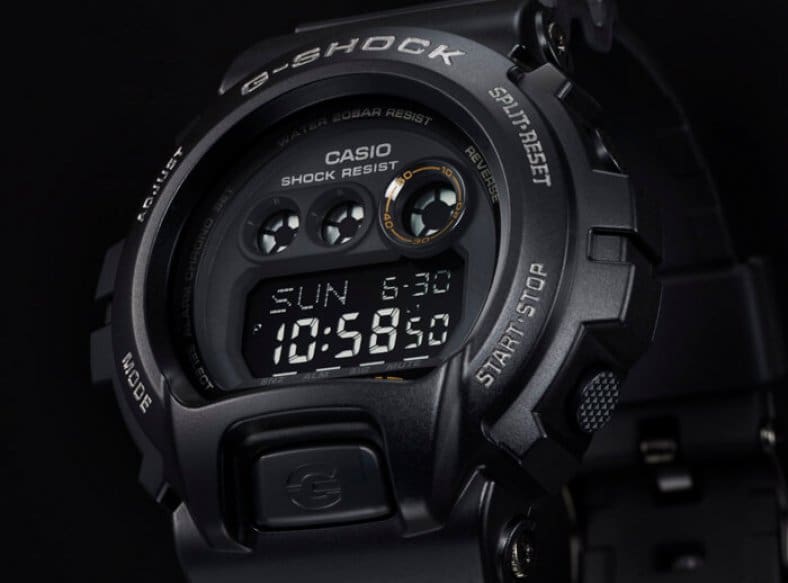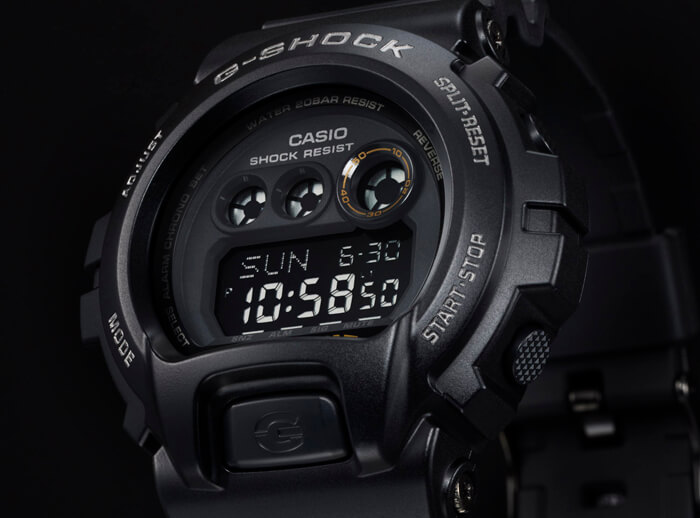 The G-Shock 6900 series celebrates its 25th anniversary this year, but the GD-X6900, a once prominent series from 2013 that was featured in many special color models, has been largely absent from view lately. We last saw a widely released GD-X6900 in 2016, and the last few spotted were two 2018 collaborations from Japan.
We'd like to remind people that the GDX6900-1 is still available in the U.S., and that the GD-X6900-1JF and white GD-X6900FB-7JF are still active in Japan. (The GD-X6900-1 is currently not listed for Asia and Europe.)
The GD-X6900 has a larger case than the DW-6900, measuring 57.5 x 53.9 x 20.4 millimeters (versus 53.2 x 50 x 16.3 for the DW-6900). It also has some advantages over the DW-6900 such as an estimated 10-year battery, larger buttons, world time, 3 alarms with 1 snooze, button operation sound on/off, and an auto LED backlight.
The G-Shock GDX6900-1 is available at Gshock.com and Amazon.
Update: The GDX6900-1 is no longer available in the U.S., and the GD-X6900-1JF has been discontinued in Japan.