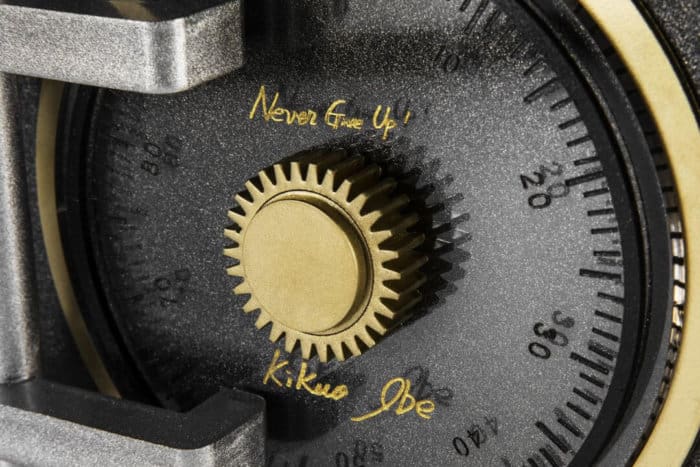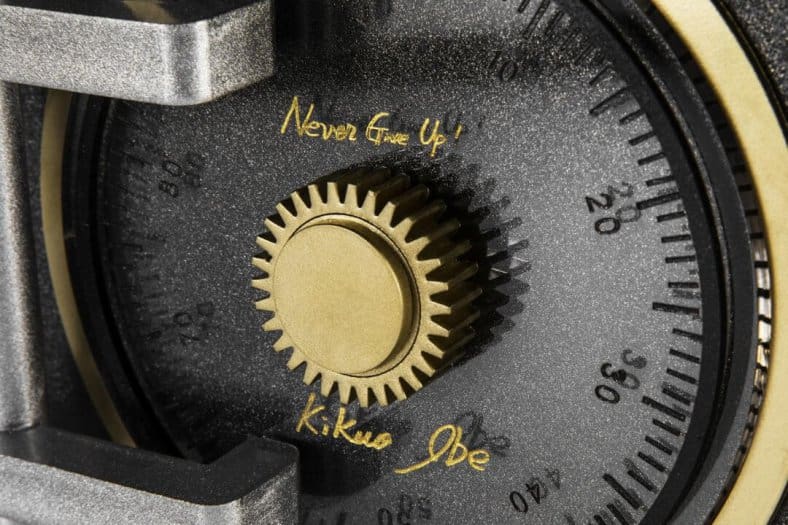 Singapore-based Revolution Watches was apparently the first online shop to publicly offer the full titanium GMW-B5000TB-1 for pre-sale (with global sales and international shipping available). Unfortunately, it quickly sold out, and there is now a waiting list.
The watch included the special (G-Shock creator) Kikuo Ibe box featuring a vault-like 3-D cover with a print of Ibe's signature in gold and his motto "Never Give Up!" Those who are interested in the camo GMW-B5000TCM-1 may want to keep an eye on this site, but we're not sure if that edition will be available there, or if it will also be sold with the special box.
In addition to selling watches, Revolution is also a website and magazine with global distribution.
GMW-B5000TB-1 Product Page at Revolution Watches