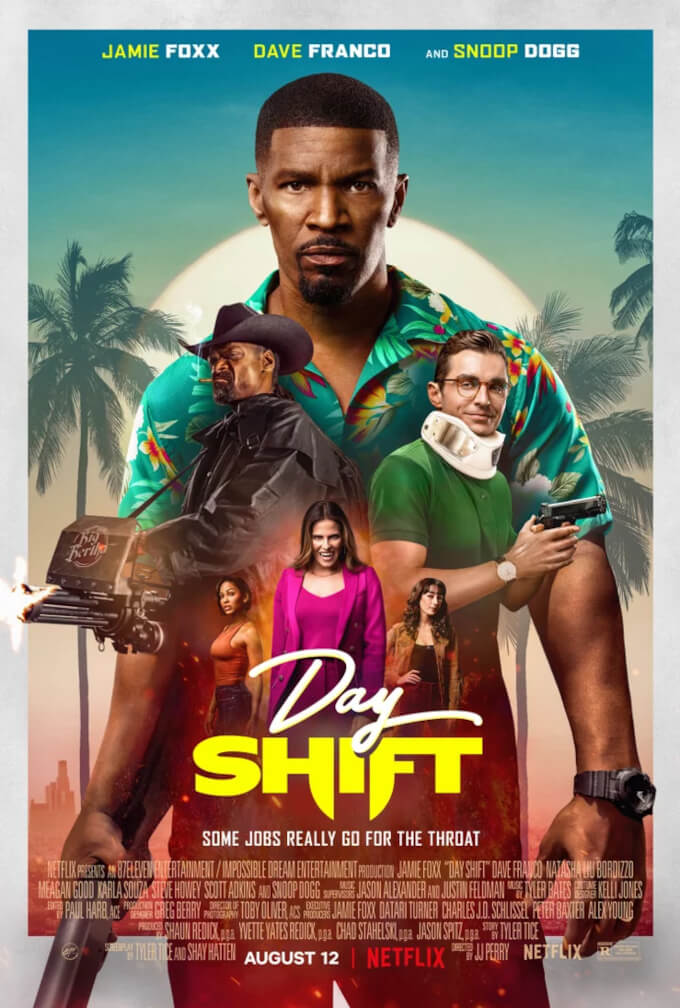 Jamie Foxx wears a Casio G-Shock GA-100 watch in the Netflix comedy horror movie "Day Shift." Foxx, playing vampire hunter Bud Jablonski who uses his pool cleaning business as a front, is tasked with coming up with a large amount of money to prevent his ex-wife and daughter from moving out of town. To do so, Bud must re-join the vampire hunting union and kill a bunch of vampires. Foxx wears the G-Shock watch throughout the action of the entire movie, and it is also prominently displayed on the movie poster. The model is the GA100-1A1 featuring a blackout style with white hands.
The G-Shock GA-100 is a popular analog-digital model featuring a large case. The GA-100 shares the same case as the GA-110 but has a cleaner dial layout, making it a popular choice for workers who need a rugged watch with good visibility for the analog hands.
"Day Shift," which also stars Dave Franco and Snoop Dogg, is now playing on Netflix.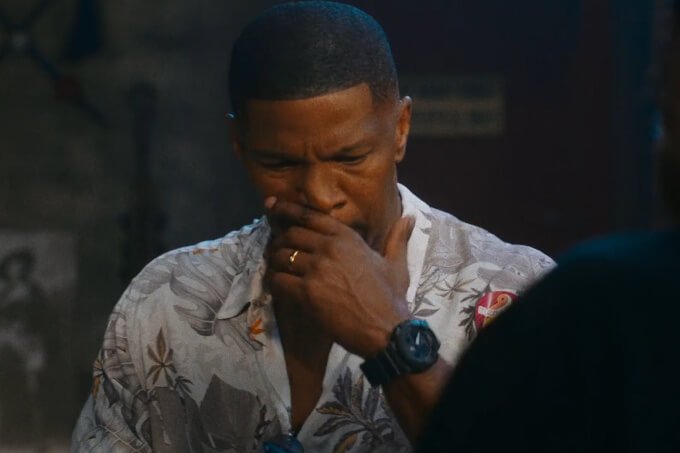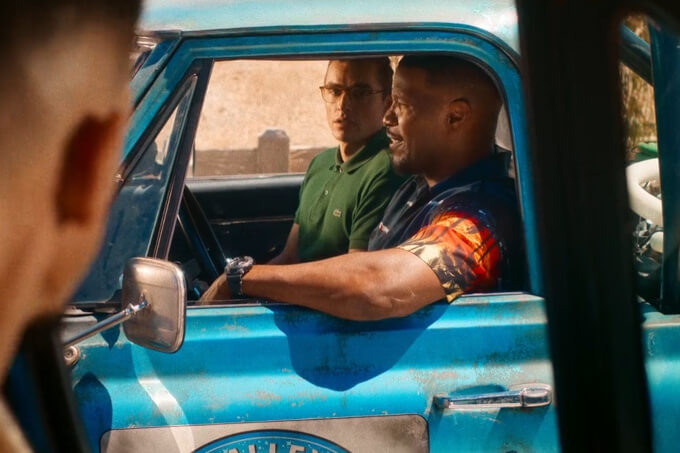 Day Shift Trailer Video: