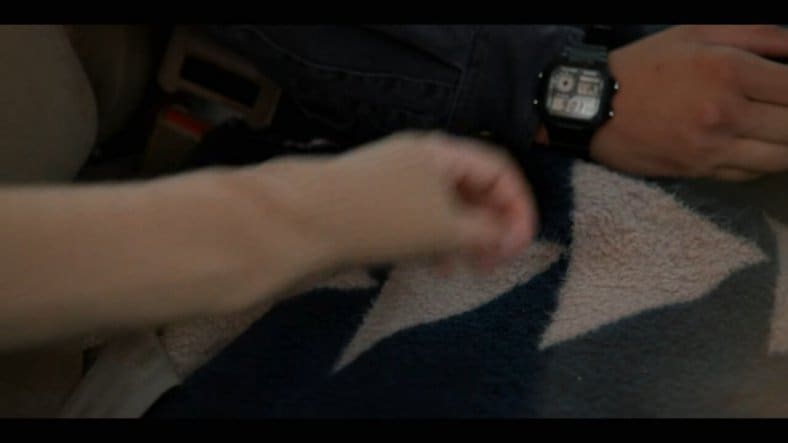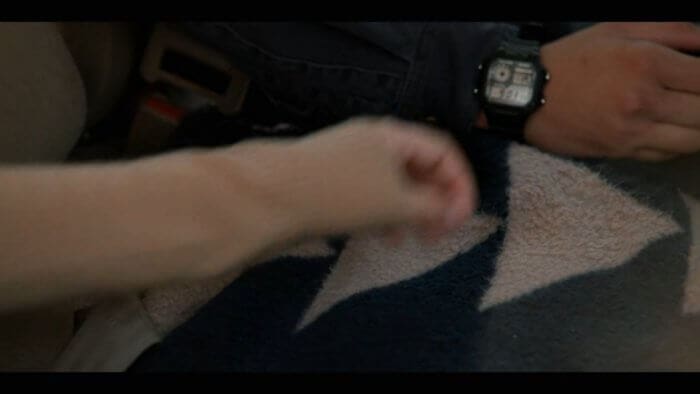 We normally don't highlight every non-G-Shock Casio appearance seen in a movie or television show, but the unexpected and strange appearance of the Casio AE-1200W in the hit television series "Yellowstone" got us thinking. The watch appears in the fifth episode of the third season, in a flashback scene involving a younger Jamie Dutton and his sister Beth.
Despite its retro-futuristic look that seems to be from the '80s, the Casio AE-1200W was actually released in 2012. It's not clear when the young Jamie and Beth scene takes place, but factoring in their mother's death in 1997, it would have likely been before 2012. Even if the AE-1200W was really available at the time, would a teenage Jamie Dutton have chosen that model over a G-Shock in the 2000s? Though the AE-1200W does have a gadget-y look that could appeal to a teenager, would he haven preferred the world time map display over straight up ruggedness and durability? Perhaps, or maybe it was a gift from someone.
There is also something objectively very strange about the shot. He is wearing the watch upside-down on his right hand. (Other scenes show that he is right-handed, and as an adult he wears a watch on his left hand.) Was this an awkward paid product placement, attempting to make the watch more recognizable to the audience? While the shot serves the purpose of showing Beth touching Jamie's hand, the appearance of the upside-down watch, clearly placed outside of the cuff on the right hand, is rather suspicious. Though the AE-1200W is a very recognizable Casio watch and has an interesting history of its own, perhaps it would have been more beneficial to use a more recognizable watch, like a G-Shock DW-5600, if it was a paid placement. However, the AE-1200W is also very popular, especially overseas.
If you've enjoyed Taylor Sheridan's screenplays (Sicario, Hell or High Water, Wind River), then you will probably enjoy Yellowstone. Fans of The Godfather and HBO's Succession will probably find something to like about it as well. Season four of Yellowstone is expected to debut on The Paramount Network in summer 2021. Seasons 1-3 are available on Amazon and other streaming services.