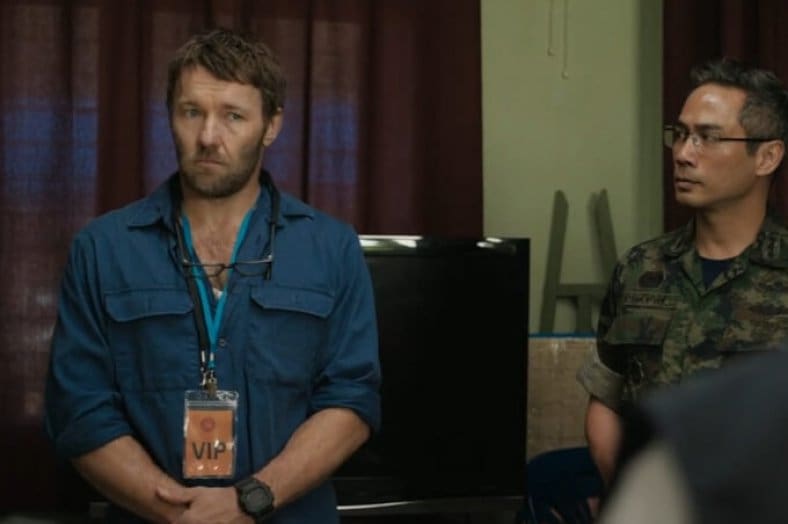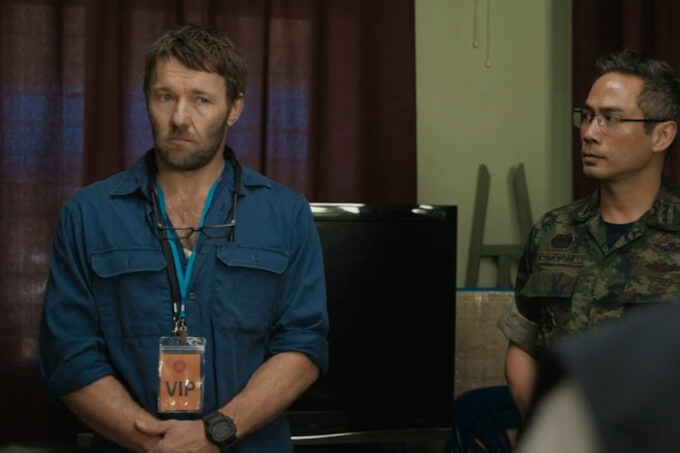 Actor Joel Edgerton wears a Casio G-Shock GX-56 watch as diving expert Dr. Richard Harris in the movie "Thirteen Lives." The movie is based on the real-life Tham Luang cave rescue, in which twelve boys and their assistant coach were trapped in a cave in the Chiang Rai province of Thailand. Australian Richard Harris was called upon to join the rescue team, and he was one of the active rescue divers who entered the cave. The watch in the movie appears to be the stealth black G-Shock GX-56BB-1 with an inverted LCD display.
The solar-powered GX-56 is an extra-large (55.5 × 53.6 × 17.5 mm) digital model featuring extreme protection with the addition of Alpha Gel shock-absorbing material. Along with the GX-56BB-1, another active GX-56 model is the recently released dark red and mixed-molded GX-56SL-4.
The real Richard Harris was known to wear a G-Shock watch, as he was photographed wearing one after the rescue (wikipedia.com). The watch was a 5000-5600 model, possibly a DW-5600 or GW-M5610.
Watch "Thirteen Lives" on Amazon Prime Video
Thirteen Lives Trailer Video: