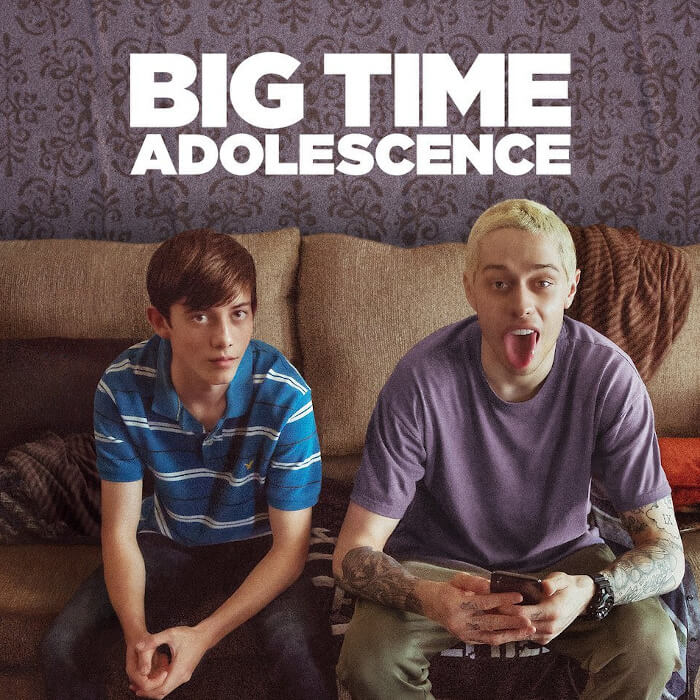 "Big Time Adolescence" joins the ranks of other R-rated comedies like "Bottle Rocket," "The 40-Year-Old Virgin," and "The Disaster Artist," by featuring a major character who wears a Casio G-Shock watch.
Comedian Pete Davidson, in what some are calling a breakout performance, plays college dropout Zeke Presanti, mentor to high school student Mo Harris, played by Griffin Gluck (American Vandal). The Zeke character wears a G-Shock GA-700 watch throughout the film. The last scene in the movie provides the best view of the watch, and it is clearly a GA-700-1B, with a black bezel and band, black buckle, silver hands and gray markers, and a gray G-Shock logo.
Big Time Adolescence, directed by Jason Orley (The Intern), was scheduled to stream on Hulu on March 20, 2020, but was released a week early and is now available.
View the "Big Time Adolescence" Red-Band (R-Rated) Trailer on YouTube.