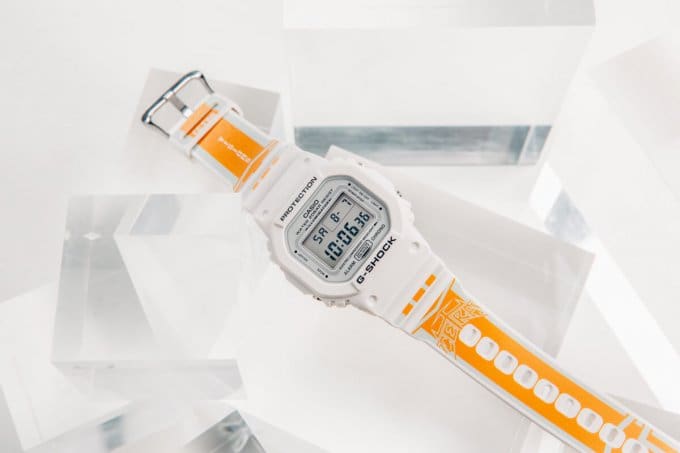 G-Shock U.K. is releasing the DW-5600CETRA-7ER in collaboration with clothing designer Marino Morwood's Cetra Visions brand. The watch is the first collaboration for Morwood, who rose to fame in 2016 with his rap tees that were worn by the likes of A$AP Rocky, Playboi Carti, and Quavo. Cetra Visions expands on the portrait designs of the rap tees to encompass a broader range of fashion styles.
G-Shock U.K. is holding a special G-Shock Sessions livestream Q&A event with Marino Morwood on Thursday, August 6 at 6:30 p.m. 20 limited Cetra Visions x G-Shock t-shirts will be given away to participants. Space for the livestream is limited, and registration is available at g-shock.co.uk/cetra.
The watch has a retail price of £119 and is limited to 200 pieces. It will be available online at G-Shock.co.uk and at the G-Shock Store on Carnaby Street. Visit g-shock.co.uk/cetra to sign up for release notifications.