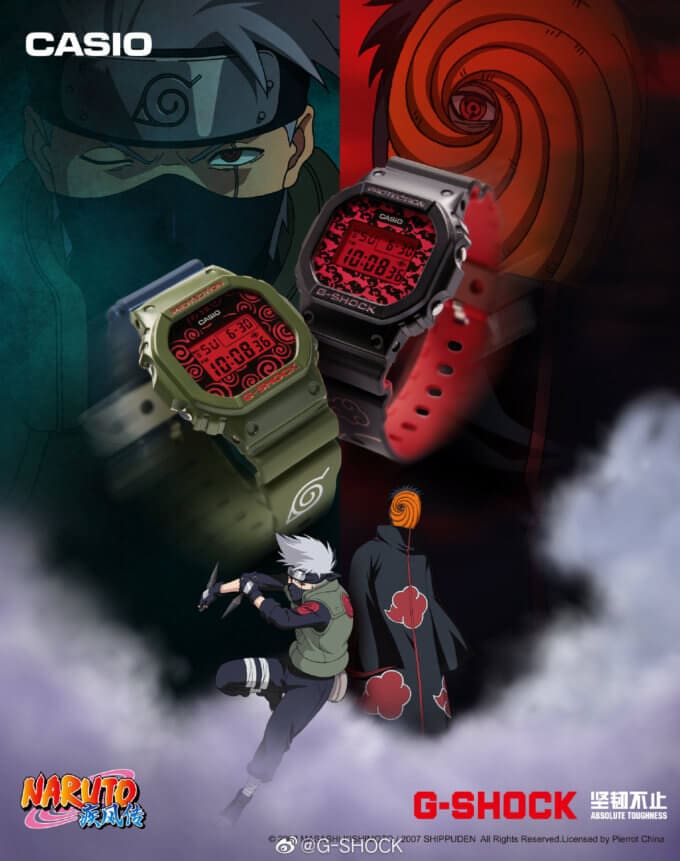 Following last year's G-Shock GA-110 collaborations with the popular Japanese manga series Naruto, G-Shock China is launching two more Naruto-themed watches in 2022 with a DW-5600 base. Both watches feature unique black and red patterns on the face, Reincarnation Eye engravings on the stainless steel case back, and a red-tinted LCD display. A special rock shrine display case is included with each watch.
The DW-5600KAK21-3PFN is based on the character Kakashi Hatake and features a green color with a blue upper band and white band keeper. The DW-5600OBI21-1PFN is a black watch based on Obito Uchiha (Tobi) and features a dual-layer band with a red inner layer.
The watches were revealed on G-Shock China's official Weibo account and are expected to be released soon. Like the previous GA-110 collaboration, these watches will only be released in China.
Update: The watches are now available at www.casiostore.com.cn for 1,390 yuan each.
G-Shock DW-5600KAK21-3PFN: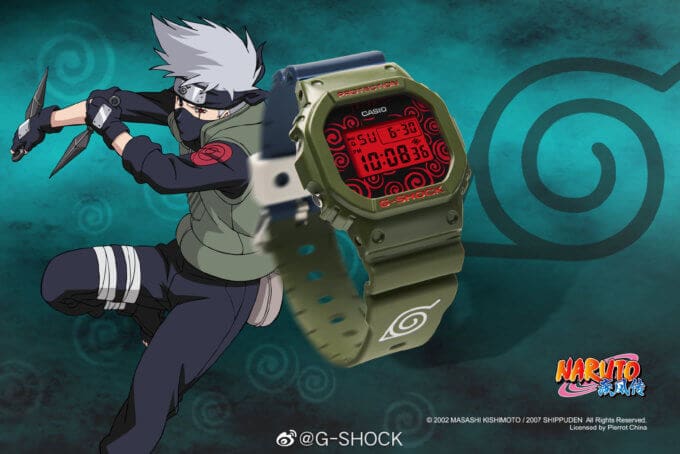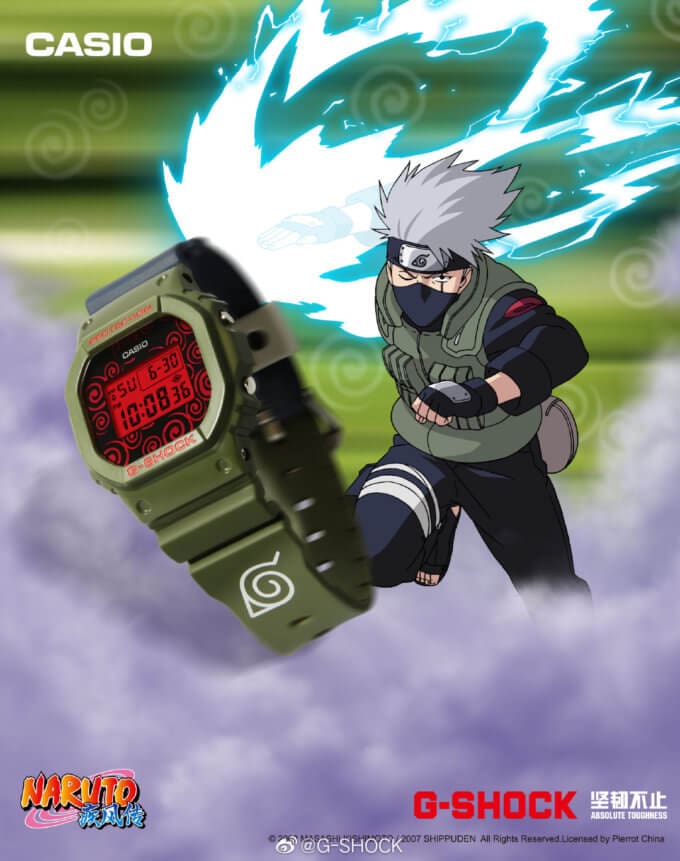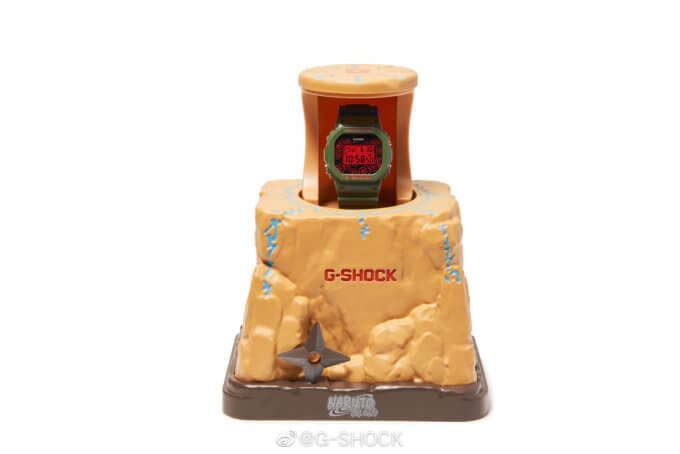 G-Shock DW-5600OBI21-1PFN: