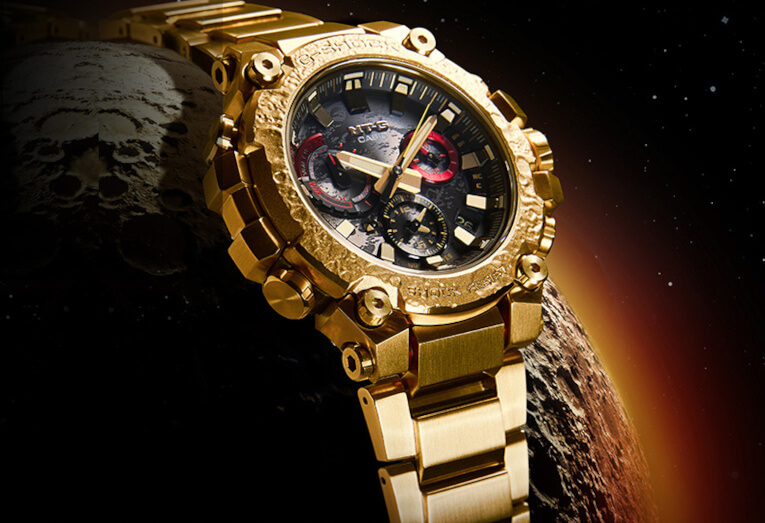 G-Shock watches in gold and red colorways have become an annual tradition in China and we've seen the progression of these Chinese New Year Zodiac editions to more upscale metallic models. The previous MTG-B1000CX-4A for the Year of the Tiger was the first to use an MT-G watch as the base, and Casio has chosen the MT-G line once again to celebrate the Year of the Rabbit with the G-Shock MTG-B3000CX-9A.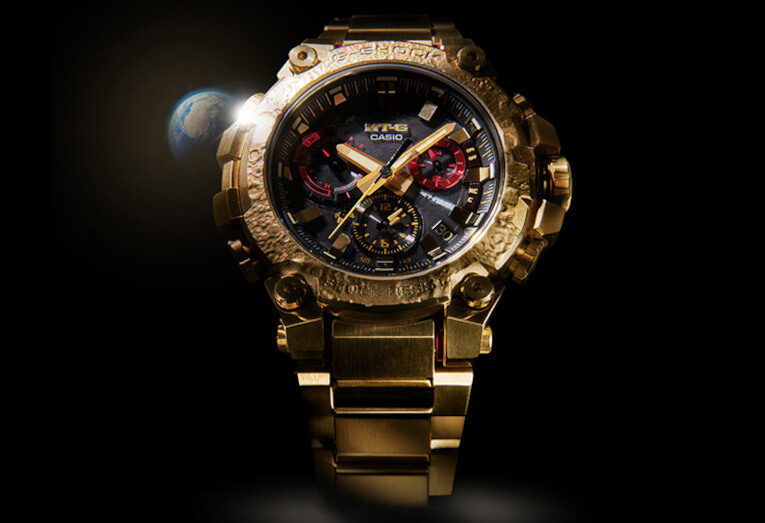 Like the recent Earth-inspired GM-110EARTH-1A, this new release has a planetary theme with a design inspired by the moon. The gold ion plated bezel has a 3D textured surface, similar to what was seen on the GM-2100MG-1A. A moon surface pattern also appears on the dial. The case back is engraved with an exclusive Year of the Rabbit emblem.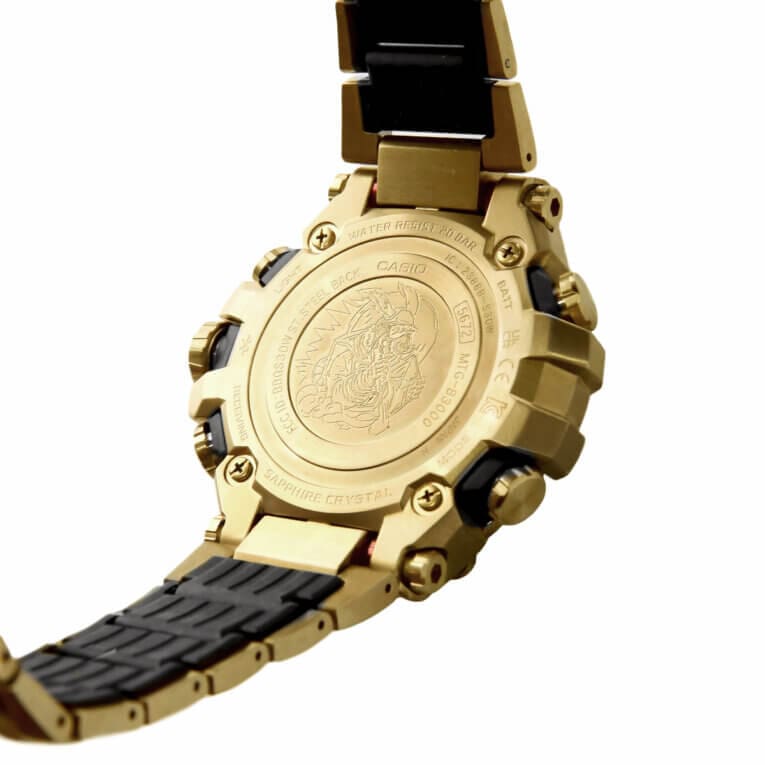 The MTG-B3000CX-9A is a made-in-Japan model constructed of stainless steel, a sapphire crystal, and a carbon-reinforced resin case. It is a relatively thin G-Shock measuring 51.9 x 50.9 x 12.1 millimeters and weighing 148 grams. Major features include 200-meter water resistance, Triple G Resist (protection against impact, centrifugal force, and vibration), Bluetooth mobile link, dual time, 1-second stopwatch, 24-hour countdown timer, daily alarm, and LED light.
The MTG-B3000CX-9APRT is now available for pre-ordering in China for 8,490 yuan (around US$1,220) and will be released on December 19. Some previous Chinese New Year editions were released in other countries (and some weren't). We have a feeling that this one is likely to get a wider release.
Update: The MTG-B3000CX-9AJR will be released in Japan in January 2023 for 165,000 yen (tax included). The MTGB3000CX9A is now available in the U.S. for $1,200 from Casio.com and Reeds Jewelers (links below).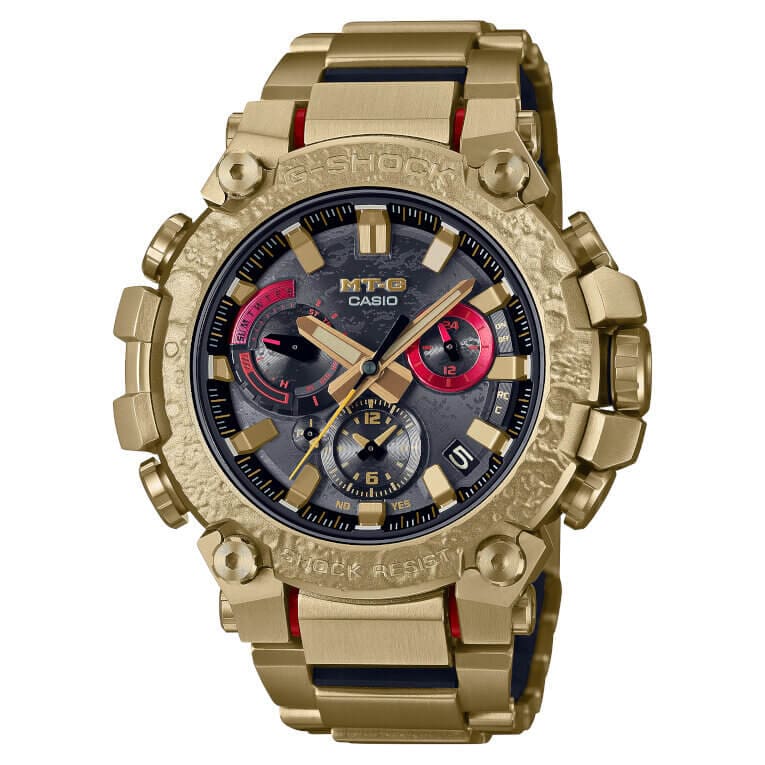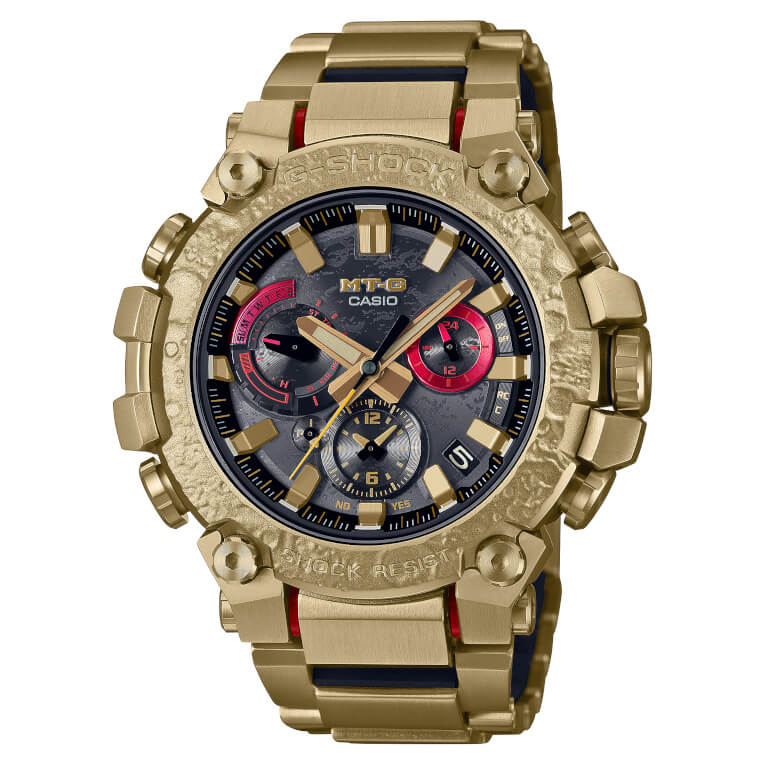 U.S. Price: $1,200 (MTGB3000CX9A)
Dimensions: 51.9 x 50.9 x 12.1 mm
Weight: 148 Grams
Features: Shock Resistance, 200-Meter Water Resistance, Triple G Resist, Tough Solar, Bluetooth Mobile Link, LED Light
Series: MTG-B3000
Buy MTGB3000CX9A:
Casio Reeds eBay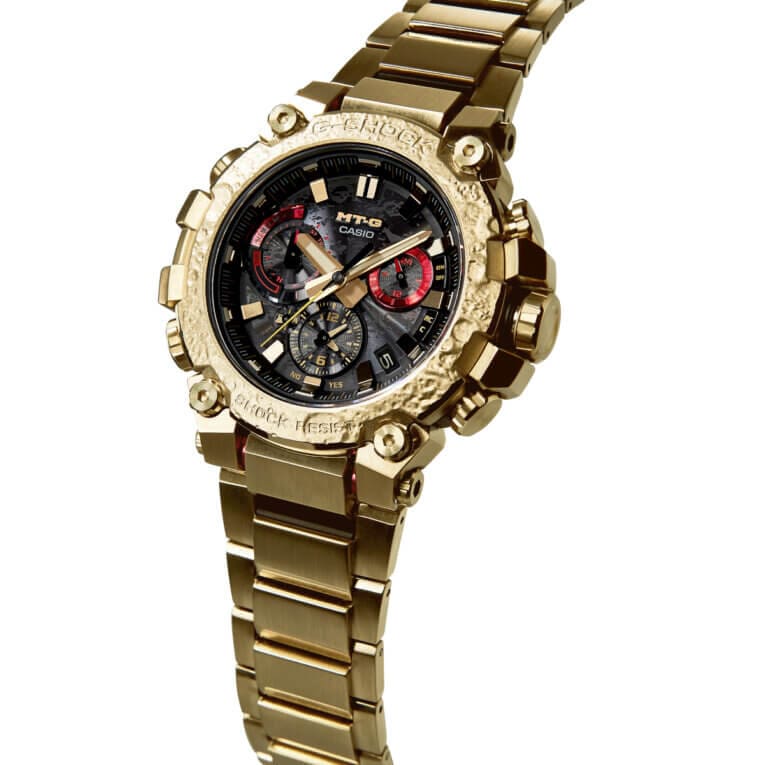 Special Packaging and Pendant Gift is Exclusive to China: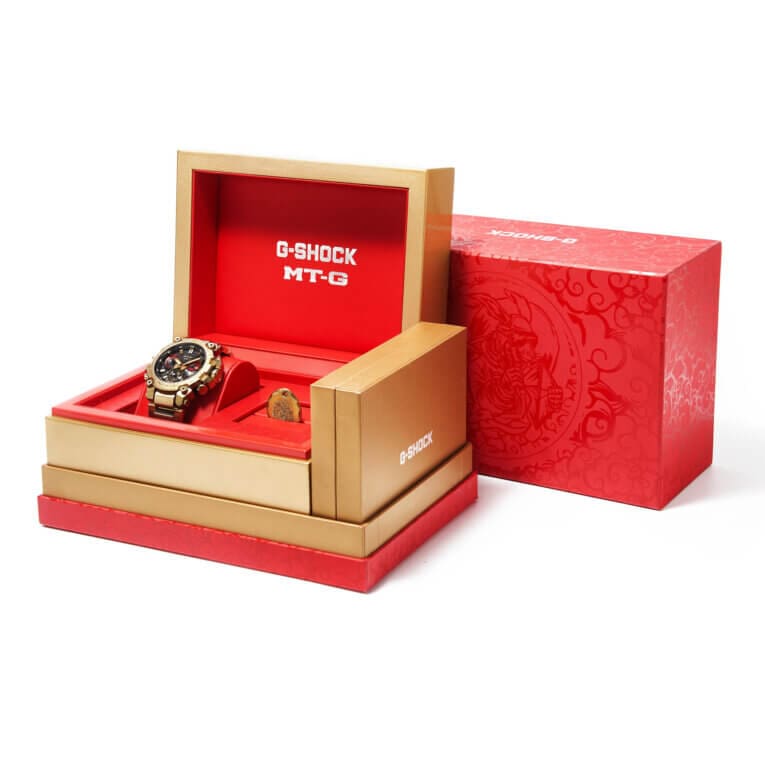 Packaging for MTG-B3000CX-9A Outside of China: