Casio is adding two new Pro Trek PRW-60 models in November 2018: the PRW-60FC-1AJF with a hard composite band and the PRW-60YGE-1AJR which includes both an elastic band and Dura-Soft silicone band.
The PRW-60FC-1AJF is a basic black model with a reverse STN LCD display and a composite, double-lock clasp band. The band is made of urethane and fine resin along with inserted metal parts. The PRW-60FC-1AJF and the PRW-60T-7A featuring a titanium band are currently the only PRW-60 models with a hard-link band. The PRW-60FC-1AJF also has a sapphire crystal unlike other PRW-60 models.
The PRW-60YGE-1AJR has a standard STN LCD display with a beige-colored face and the matching elastic band has a camo-like earth pattern designed for the outdoors. Judging by the model number, the PRW-60YGE-1AJR is a limited edition watch.
As part of the PRW-60 series, the PRW-60FC-1AJF and PRW-60YGE-1AJR are smaller (50.5 x 47.2 x 13.3 mm) analog-digital watches suitable for men and women. They are equipped with the Triple Sensor (altimeter-barometer, compass, thermometer), a high-end STN LCD display, and the Neon Illuminator blacklight LED. Other notable features include Tough Solar power, Multi-Band 6 radio wave time-syncing, and 100-meter water resistance.
The PRW-60FC-1AJF and PRW-60YGE-1AJR have a list price of ¥74,000 JPY and ¥59,000 JPY, respectively.
Pro Trek PRW-60FC-1AJF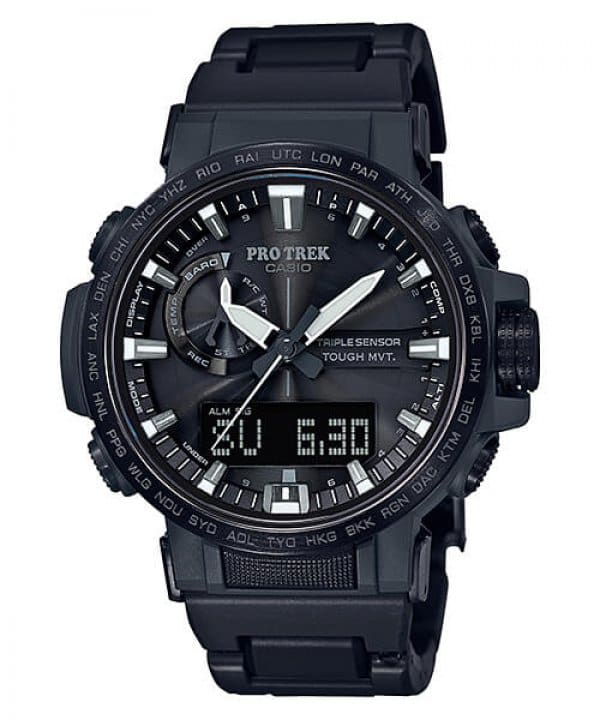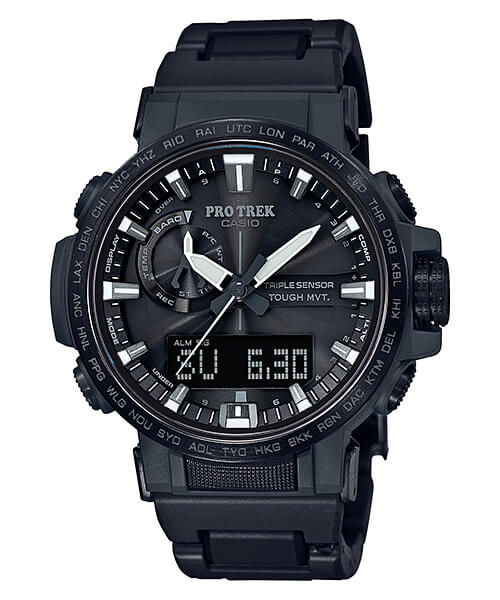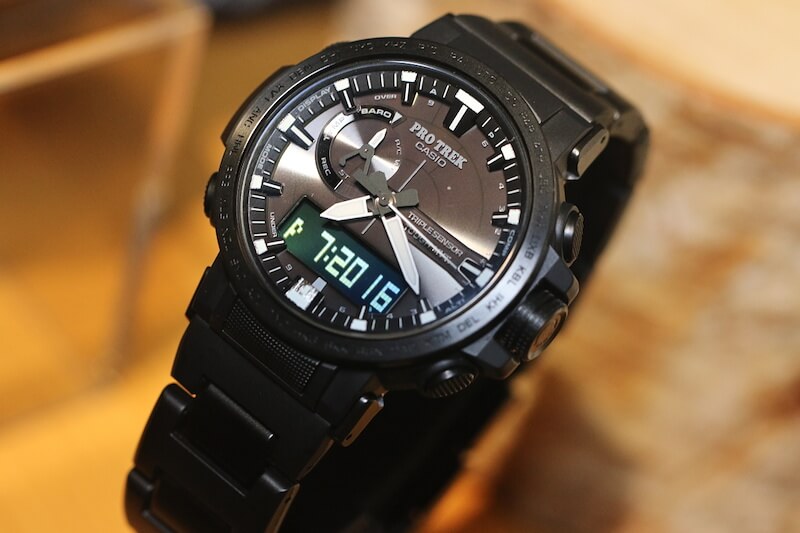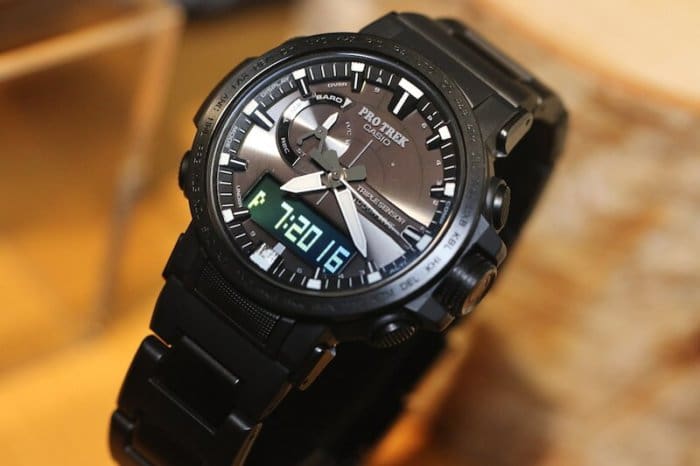 Pro Trek PRW-60YGE-1AJR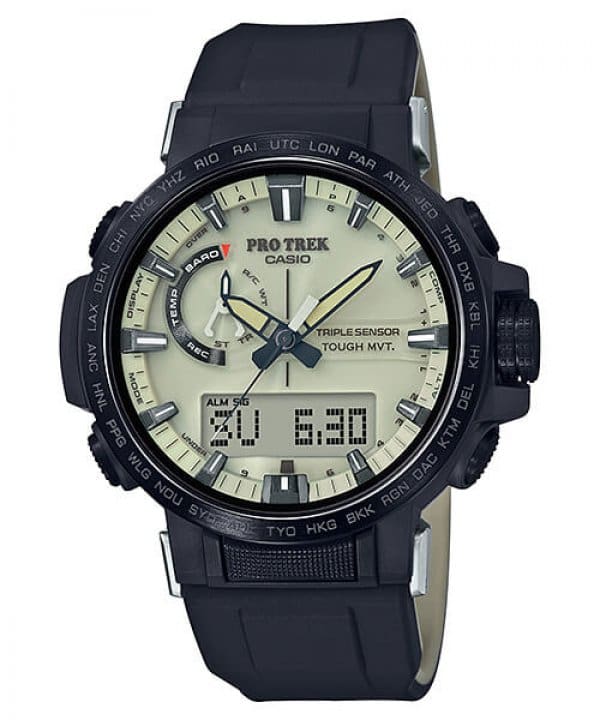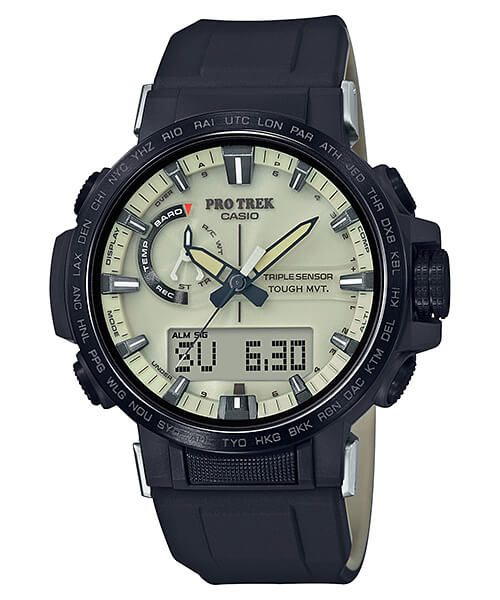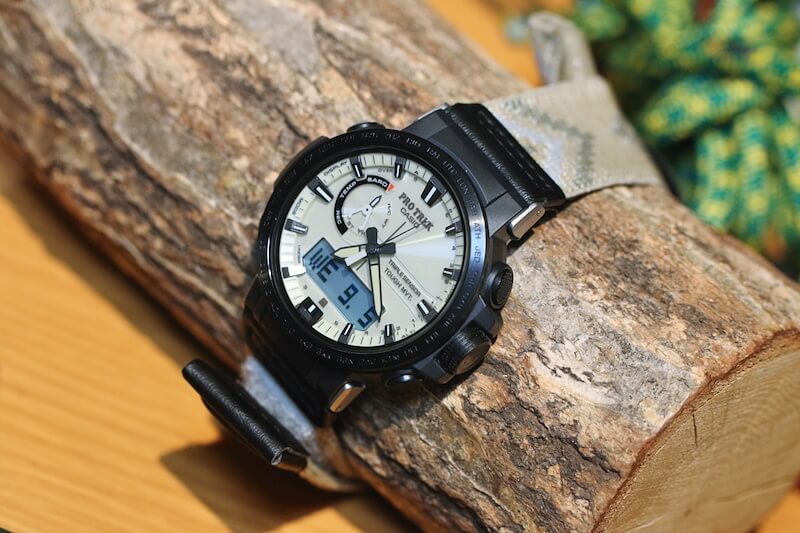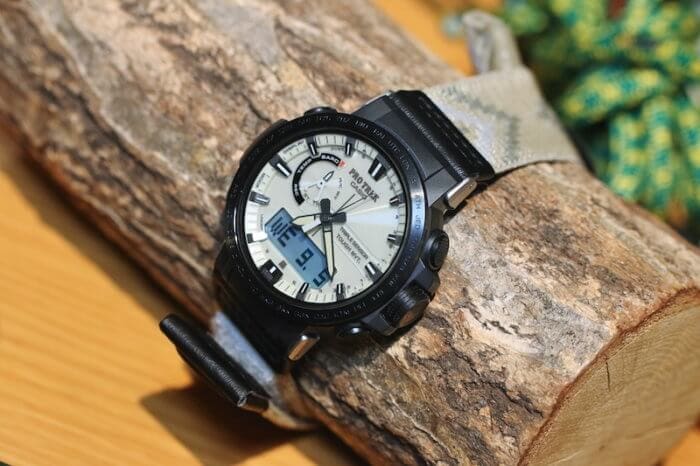 Photos via news.mynavi.jp