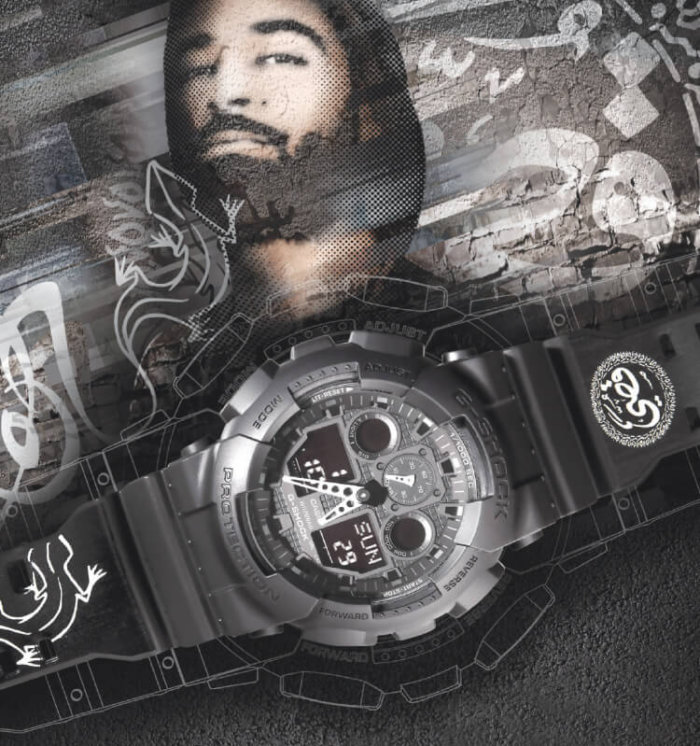 Casio and its regional agent Mahmood Saleh Abbar Co. have joined forces with Saudi Arabian hip hop artist Qusai (a.k.a. Don Legend the Kamelion) for a limited edition Qusai x G-Shock GA-100 watch. The Saudi-born, American-educated rapper and recording artist was involved in the design of the watch, which appears to have a custom printed band featuring graphics of a lizard and Qusai's name in Arabic. The watch is part of G-Shock's continued effort to support local talents in the arts, fashion, music, and sports.
The limited edition Qusai x G-Shock GA-100 watch is available across Saudi Arabia at Casio, G-Factory, Version, Megastores, Al Shaya, Rubaiyat, Life Store and Suite 966 stores.
Photo via saudigazette.com.sa
(
G-Central earns a commission from qualifying purchases made through its links. G-Central is an independent news site created and maintained by fans and is not an official representative of Casio. See full disclosure.
)