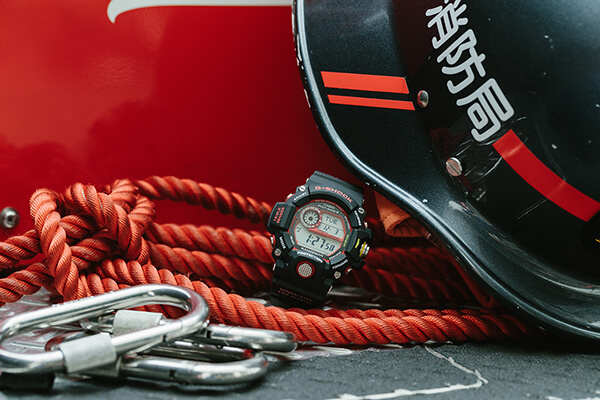 Another firefighting-themed G-Shock will be released in Japan in June 2020, this time as a joint collaboration with the Sendai City Fire Bureau and the Kobe City Fire Bureau. The limited edition G-Shock Rangeman GW-9400NFST-1AJR commemorates the 25th anniversary of the Emergency Fire Response Team, which was established in 1995 utilizing lessons learned from the Great Hanshin earthquake. The Emergency Fire Response Team enables elite firefighting teams from across Japan to efficiently perform rescue operations during large-scale disasters.
The black color of the watch represents the Sendai bureau's fire protection clothing, and the red accents represent the fire engine. The yellow accents on the sensor button and labels represent the reflective material of the uniforms. The dual-layer carbon fiber insert band has a red inner layer and a graphic of a red rescue rope running through the middle of the outer band. The engraved case back features a Fire Rescue EMS insignia with those of the Sendai and Kobe City Fire Bureaus.
The GW-9400NFST-1AJR has a list price of 50,000 JPY and will be released in July 2020 in Japan.
Related: G-Shock previously released two other collaborations with the Kobe City Fire Bureau: the GW-9400FBJ-4JR from 2015 and the GW-B5600FB-4JR from 2018.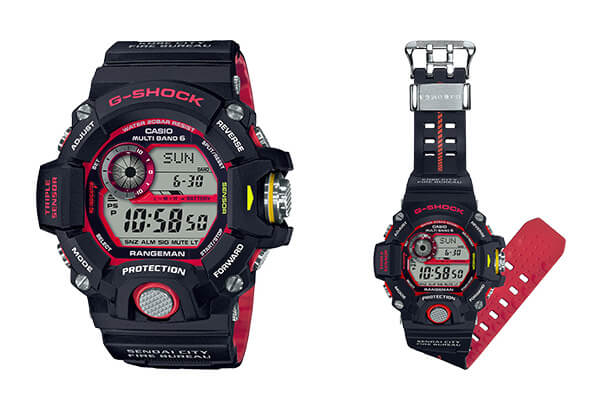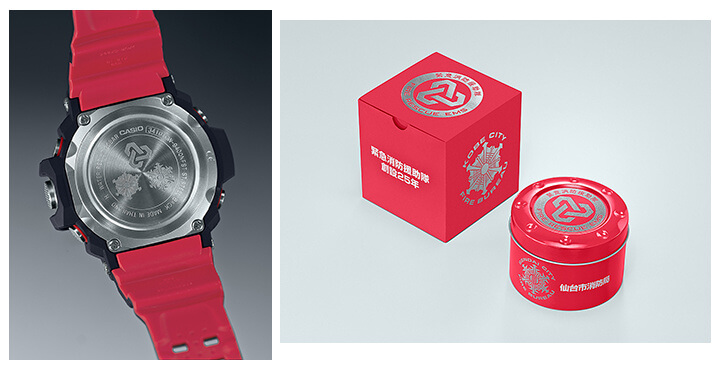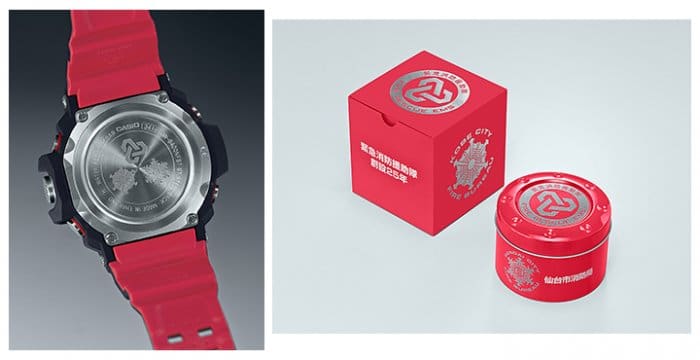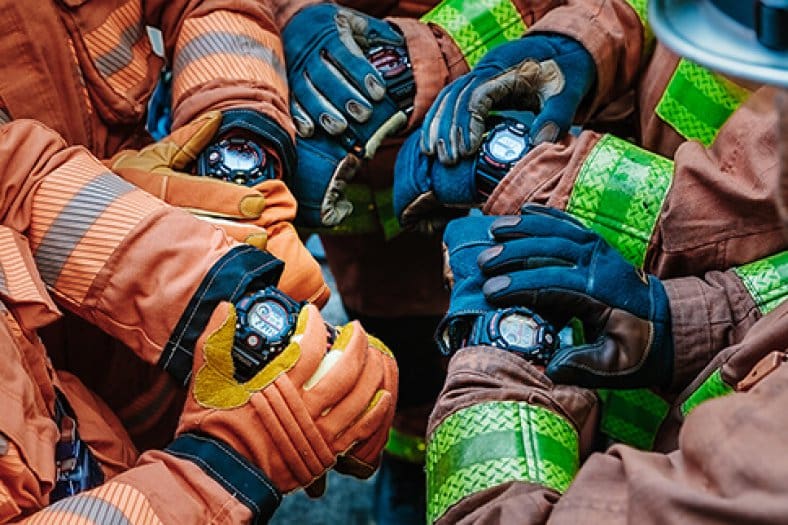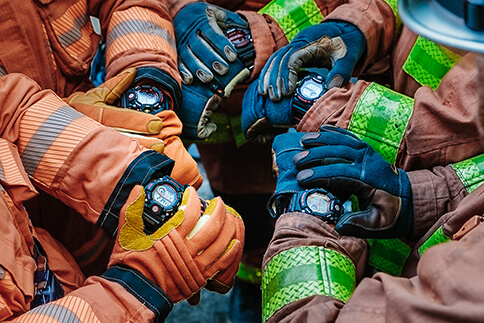 G-Shock Rangeman GW-9400NFST Emergency Fire Response Team Video:
Source: www.casio.co.jp