The all-new G-Shock GMD-S5600, a smaller version of the popular DW-5600 origin series, will be launching in January 2023. Until now, the Baby-G BGD-560 has largely been filling the role of a smaller "square" model. As a G-Shock series available in unisex colorways, the GMD-S5600 is likely to have a broader appeal to those who want a smaller classic square style but not in a watch branded with the Baby-G logo. (Other smaller square G-Shock series from the past include the DW-520 in 1994 that was the basis for the Baby-G brand and the metal-covered GM-S5600 in 2020.)
The GMD-S5600 is similar in size to the Baby-G BGD-560 but 0.6 millimeters thinner. The total dimensions are 45.7 x 40.5 x 11.9 millimeters and the weight is 41 grams. In comparison, the DW-5600 is 48.9 x 42.8 x 13.4 mm and 53 grams. The recent Baby-G 565 is smaller (42.1 x 37.9 x 11.3) and lighter (30 grams) than the GMD-S5600, but it only has 100-meter water resistance.
Known features of the GMD-S5600 include shock resistance, 200-meter water resistance, approximate 3-year battery life, and LED backlight. Judging by the LCD display, the watch will also have flash alerts like the DW-5600. (This post will be updated with full specifications when available.)
In Japan, the four launch models have a tax-included price of 13,750 yen each: GMD-S5600-1JF (black), GMD-S5600-2JF (blue), GMD-S5600-7JF (white), GMD-S5600-8JF (beige). Each model has a metallic face for a refined and fashionable style. A worldwide release is also expected.
Update: G-Shock U.S. released the GMDS5600-1 and GMDS5600-8 for $99 each.
G-Shock GMD-S5600-1: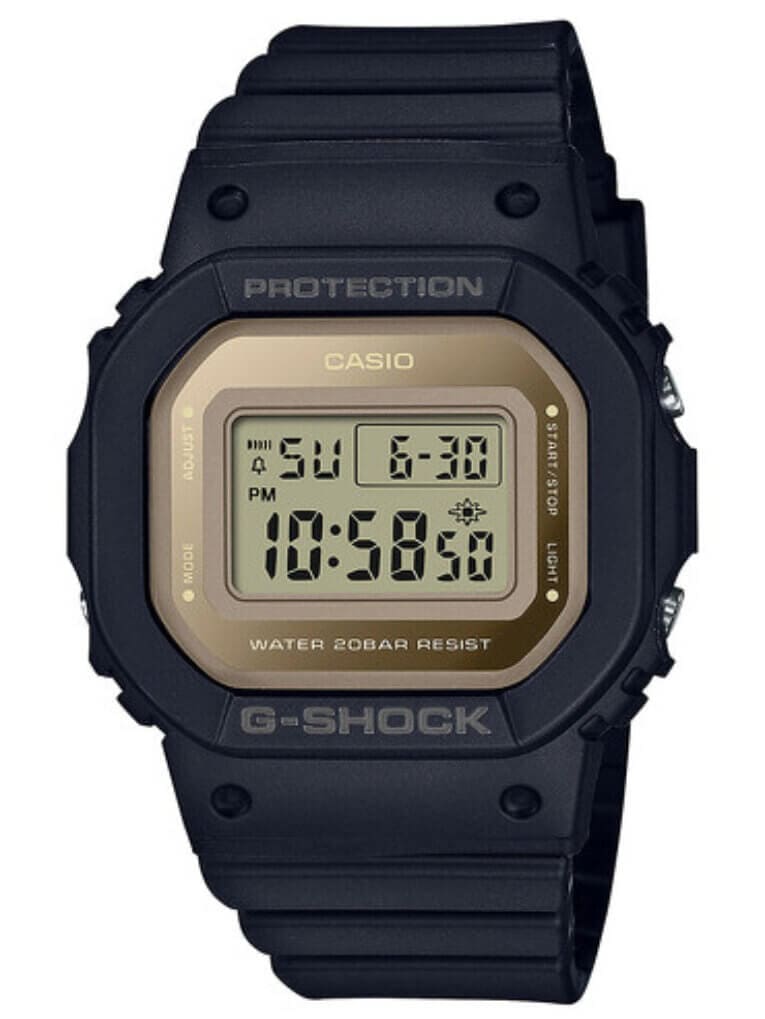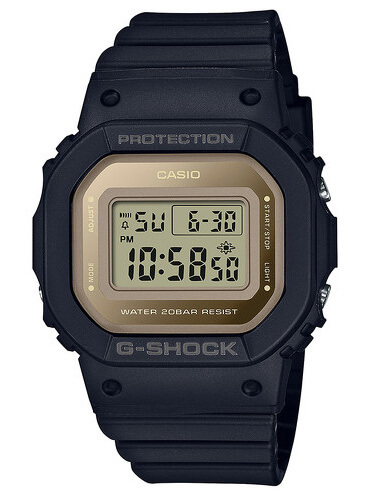 Buy GMDS5600-1
Casio Amazon eBay
G-Shock GMD-S5600-2: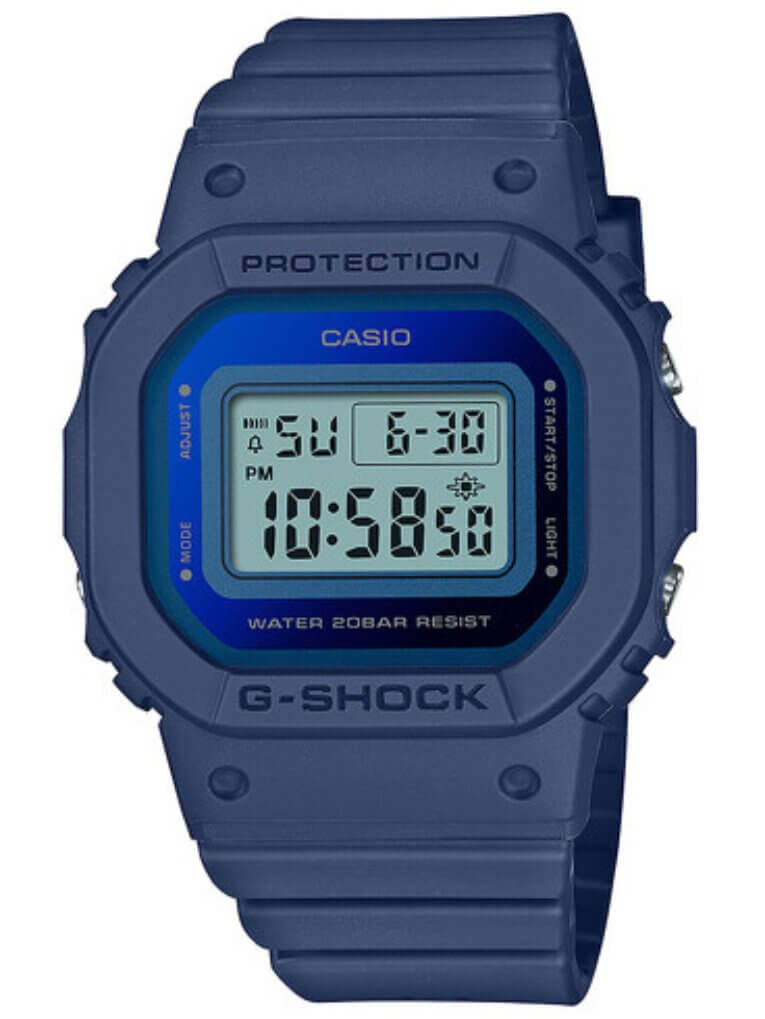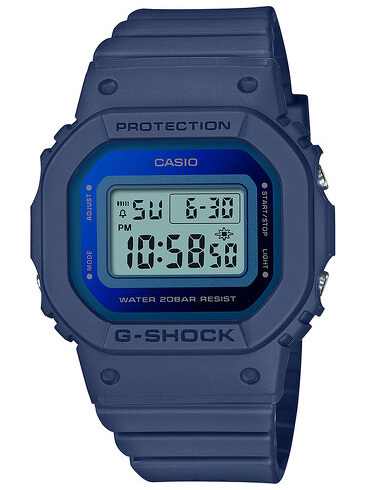 G-Shock GMD-S5600-7: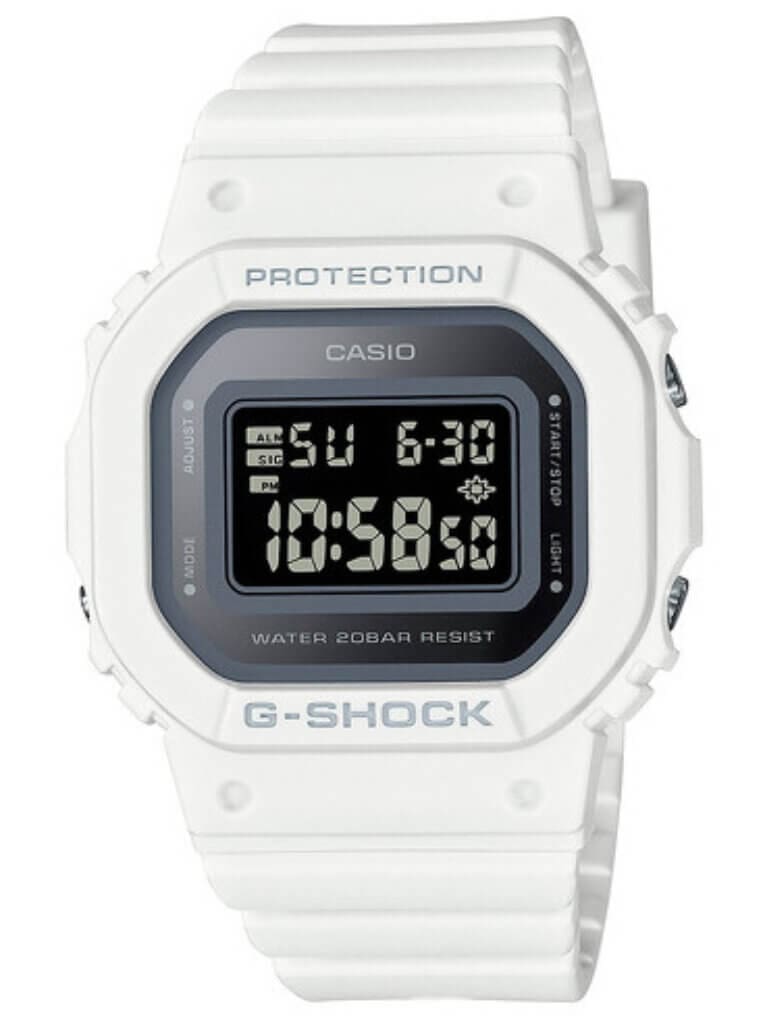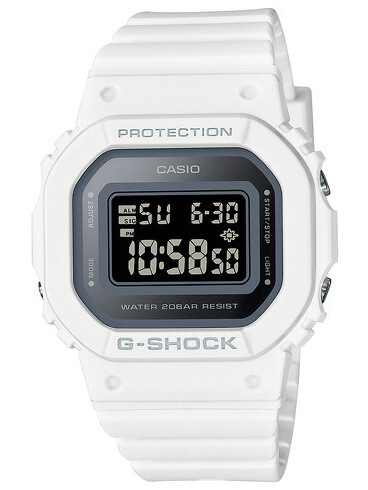 G-Shock GMD-S5600-8: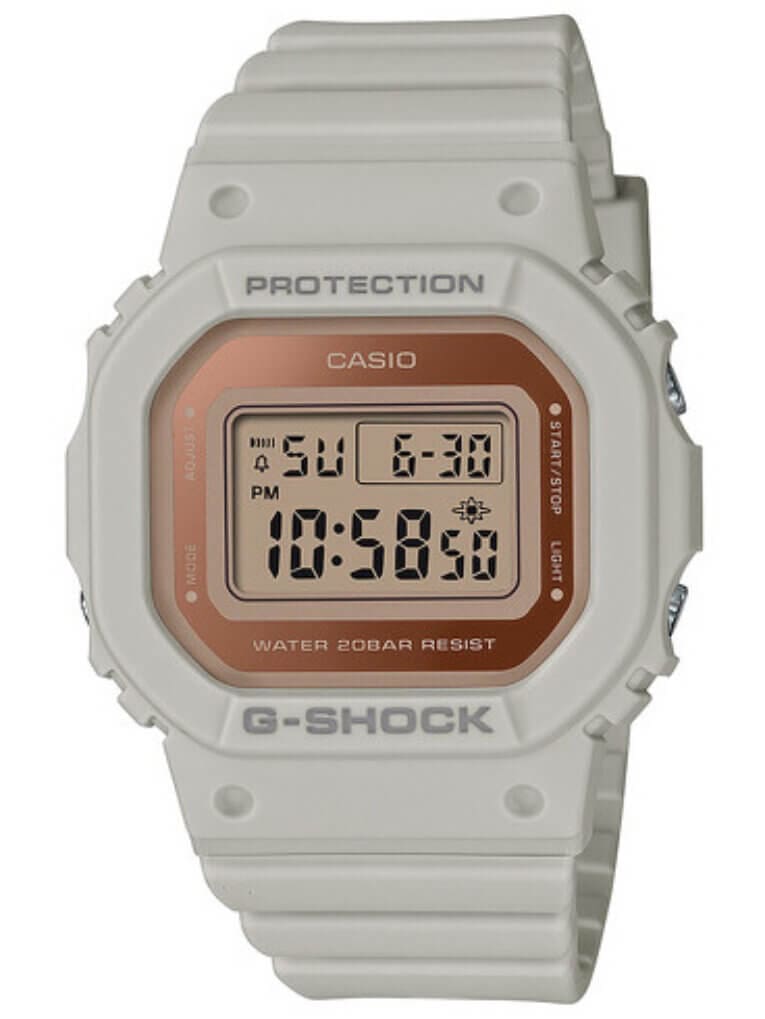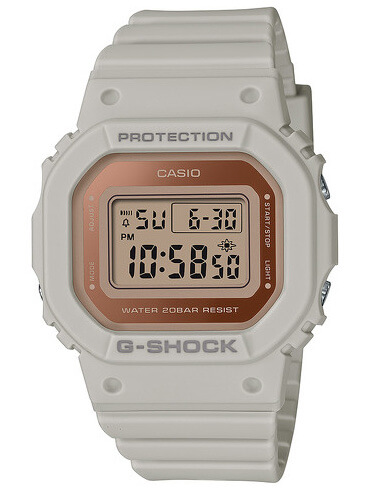 Buy GMDS5600-8
Casio Amazon eBay