Congratulations to Team G-Shock athlete Rui Hachimura who was traded to the Los Angeles Lakers on Monday, making him the first Japanese player in Lakers history. Hachimura is the highest-profile G-Shock-sponsored athlete and has partnered with Casio for three watch collaborations, with the latest being the G-Shock DW-6900RH-2.
Hachimura was a standout high school basketball player in Japan and played for Gonzaga University for three seasons. He entered the NBA draft in 2019 and was selected ninth overall by the Washington Wizards, making him the second Japanese-born player to be drafted in the NBA and the first to be drafted in the first round. Hachimura signed a sponsorship deal with G-Shock in November 2019.
Although the Lakers have been struggling this season, acquiring Hachimura has been viewed as a positive move for both the team and the player, and the team is reportedly interested in retaining him for the long-term and considering placing him in the starting lineup. The Lakers will get help offensively and defensively with the six-foot-eight forward, and Hachimura's star is likely to rise playing for such a beloved and high-profile team alongside Lebron James. Averaging 24.3 minutes, 13 points, and 4.3 rebounds per game this season, Hachimura is expected to be a solid addition. He will possibly make his debut as a Laker on Wednesday against the Spurs.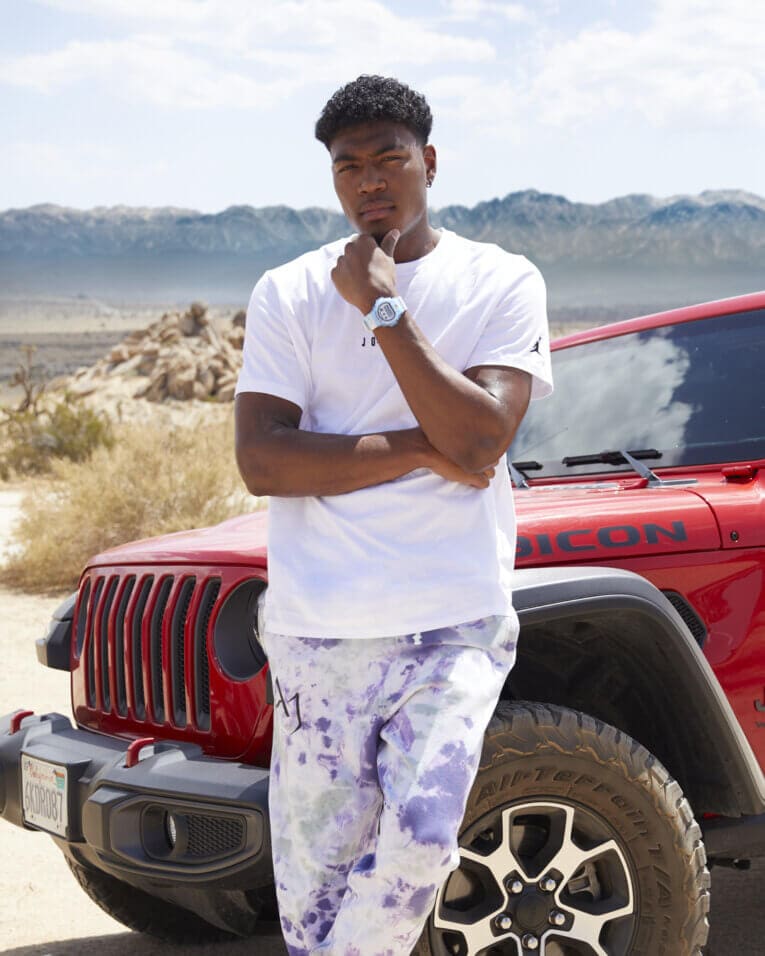 Update: Hachimura had a good showing in his debut with the Lakers, scoring 12 points including one three-pointer and grabbing six rebounds in 22 minutes of play against the Spurs.