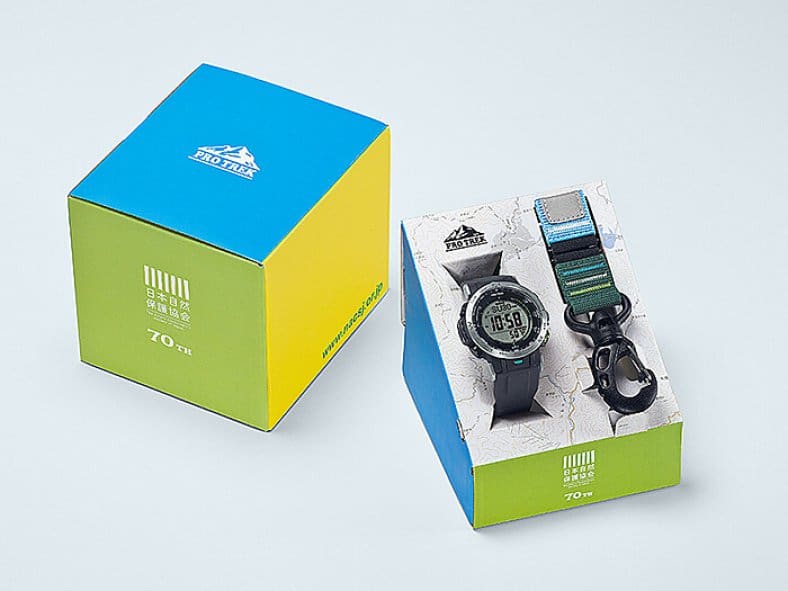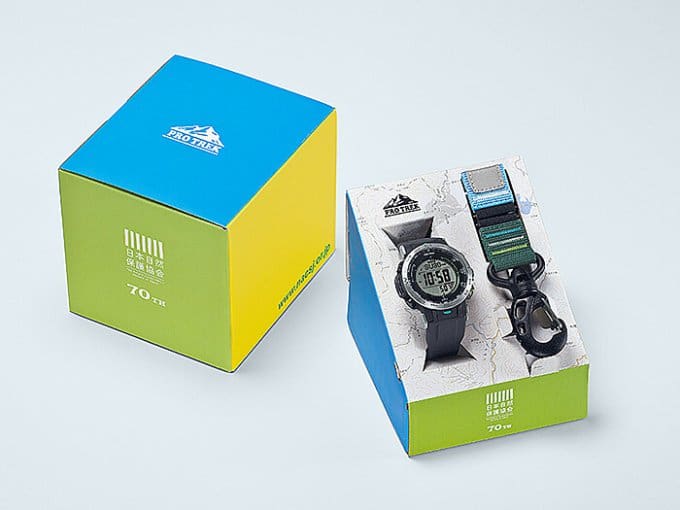 The Pro Trek PRW-30NJ-1JR is a collaboration with the Nature Conservation Society of Japan, which celebrates its 70th anniversary in 2021. The NACS-J was founded to protect the Oze Marsh from sinking to the bottom of the dam, and the PRW-30NJ-1JR pays tribute to this original mission. This is the fourth Pro Trek collaboration with the NACS-J.
Custom design elements include a contour pattern on the band representing the Oze Marsh and an engraved 70th anniversary co-branded case back with the "Life with Nature" motto. The colors of the carabiner attachment symbolize the natural beauty of the Ozegahara marshland. The seven marks on the band keeper represent the 70th anniversary. The watch includes a silicone band and a carabiner attachment for climbing use.
The Pro Trek PRW-30 series is currently the top all-digital Pro Trek model. Major features include 100-meter water resistance, Tough Solar power, Multi-Band 6 auto radio-sync timekeeping, Triple Sensor (altimeter-barometer, compass, thermometer), high-contrast STN LCD display, Dura-soft silicone band, low temperature resistance (–10°C/14°F), sunrise/sunset time, and full auto Super Illuminator LED backlight. The PRW-30 is a compact model measuring 51.6 x 45.2 x 12.3 millimeters and weighing 66 grams.
The PRW-30NJ-1JR is a March 2021 release in Japan with a list price of 47,000 JPY plus tax. The PRW-30 series is available in most regions, including Europe and the Middle East, but not in North America.