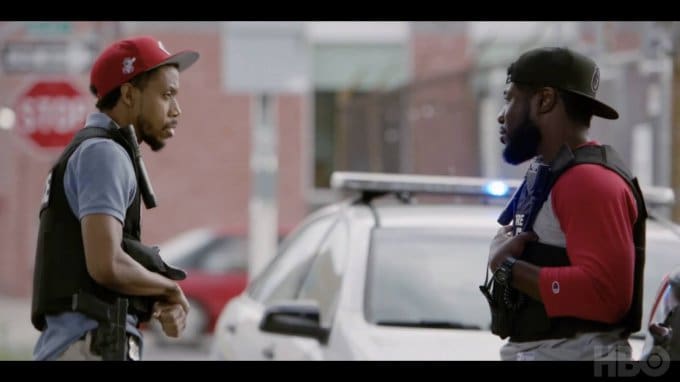 As fans of "The Wire," one of the best television series of all time, we're looking forward to the upcoming HBO series "We Own This City," which sees David Simon and George Pelecanos reuniting as executive producers and writers. The six-episode limited series, based on the book by Justin Fenton, depicts the rise and fall of the Baltimore Police Department's Gun Trace Task Force.
Whenever a new police drama like this emerges, it's time for us to play "Spot the G-Shock," as art often imitates life. We weren't disappointed, as we spotted two G-Shock DW-9052 watches from the trailer and a behind the scenes video. One is seen in the trailer as a character is putting on headphones, and another is spotted in the behind the scenes video as two police characters talk to each other on the street. The DW-9052 is a popular affordable model in the U.S., where it is sold by large retailers and military exchanges. It is one of the few G-Shock series that is active in the U.S. but is not currently active in Japan.
"We Own This City," directed by Reinaldo Marcus Green (King Richard) and starring Jon Bernthal, Josh Charles, Wunmi Mosaku, and Jamie Hector, begins streaming on April 25 on HBO Max.
We Own This City Trailer: