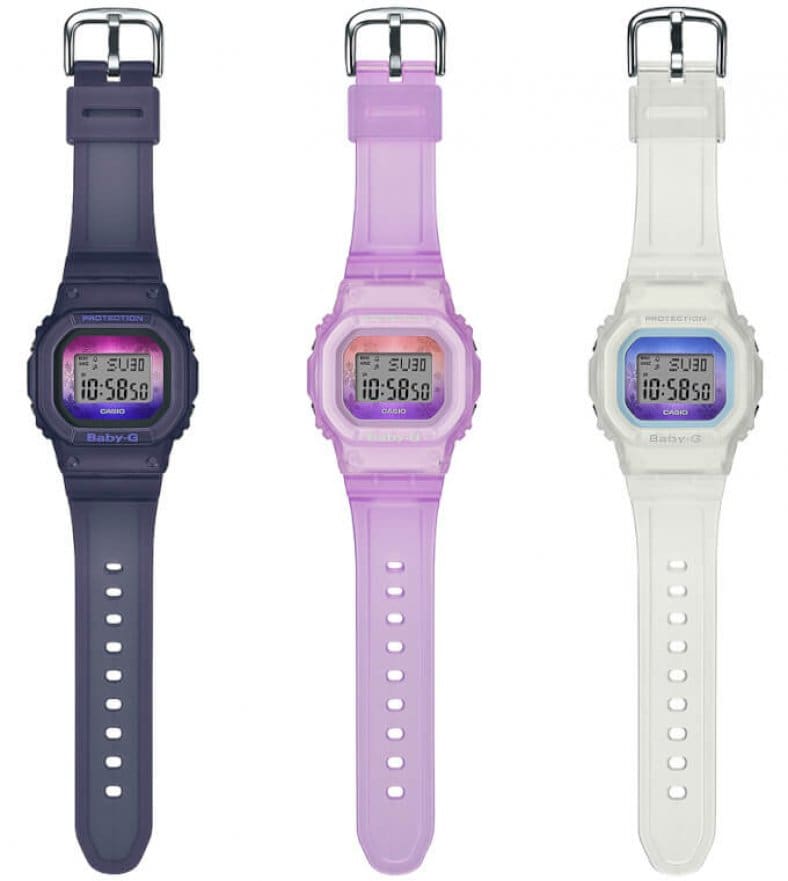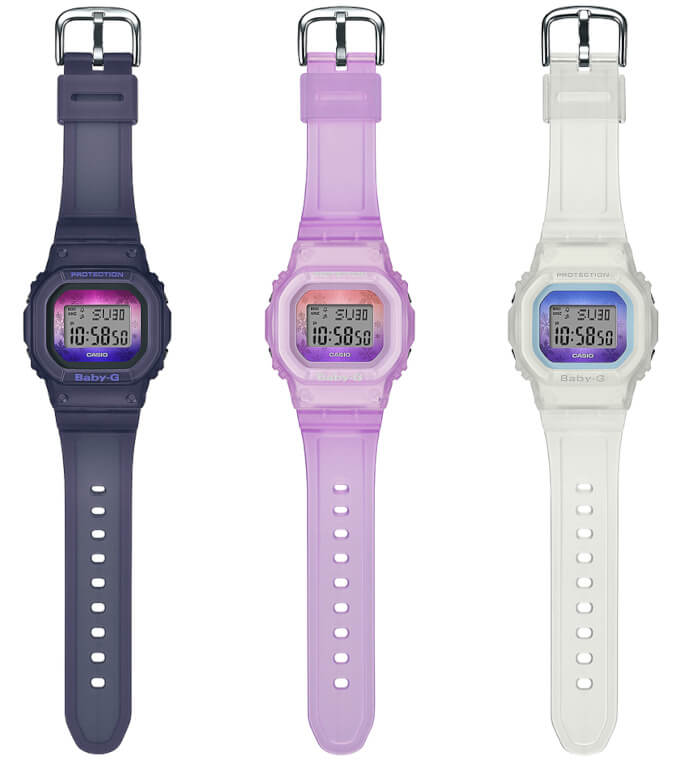 The Baby-G BGD-560WL Winter Landscape Series includes three watches, with one dark blue model (BGD-560WL-2), one translucent purple model (BGD-560WL-4), and one translucent white model (BGD-560WL-7). The label-less faces feature gradated colors with a snowflake background, and the purple and white models have a visible white resin inner case to emphasize the winter theme. All three models are expected to be released in Japan and Asia in November 2021.
Features of the origin-based BGD-560WL include shock resistance, 200-meter water resistance, world time, 1/100-second stopwatch, timer, 5 daily alarms with 1 snooze, hourly time signal, button tone on/off, and EL backlight with adjustable afterglow. Each watch measures 44.7 x 40 x 12.5 millimeters and weighs 44 grams.
Baby-G BGD-560WL-2: Dark blue bezel and band. The bezel and/or band may have translucent properties, but it's not apparent from the images.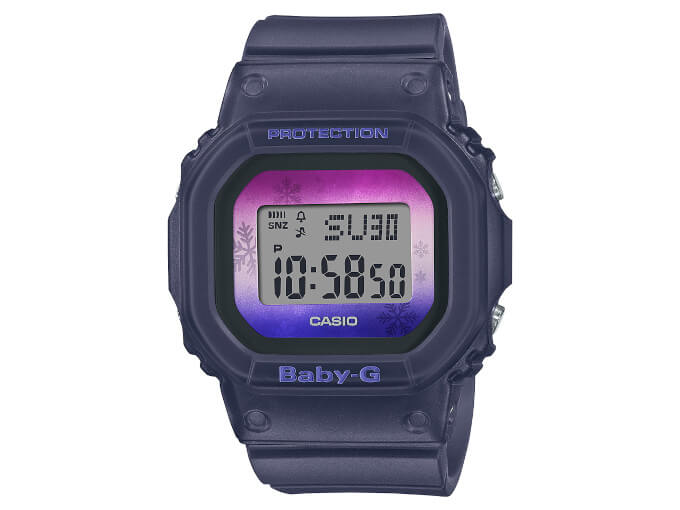 Baby-G BGD-560WL-4: Translucent purple bezel and band, white inner case.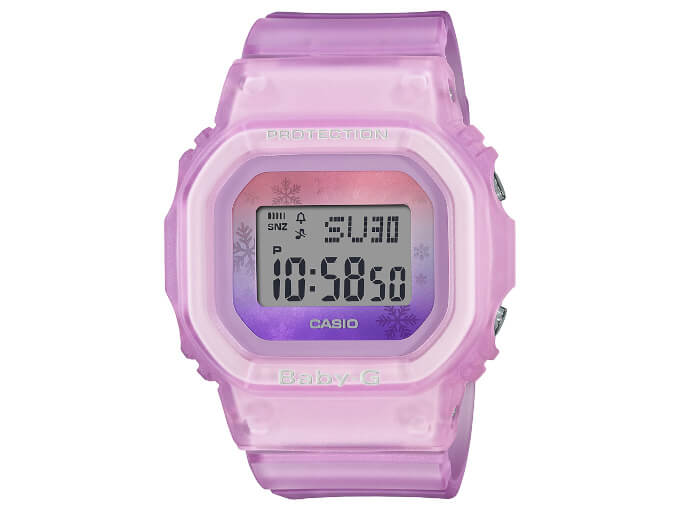 Baby-G BGD-560WL-7: Translucent white bezel and band, white inner case.