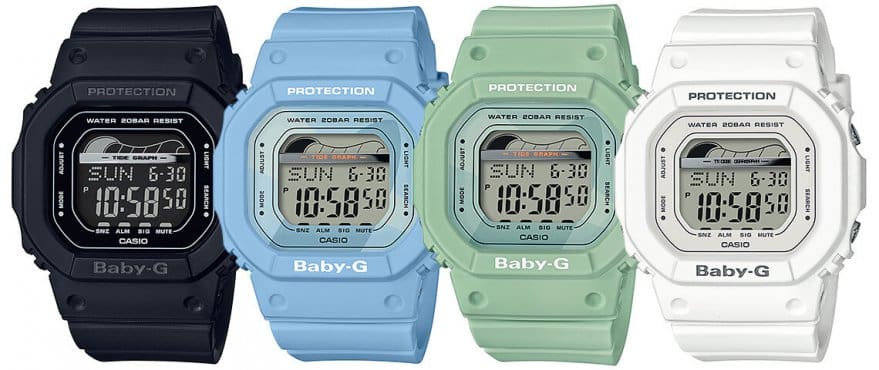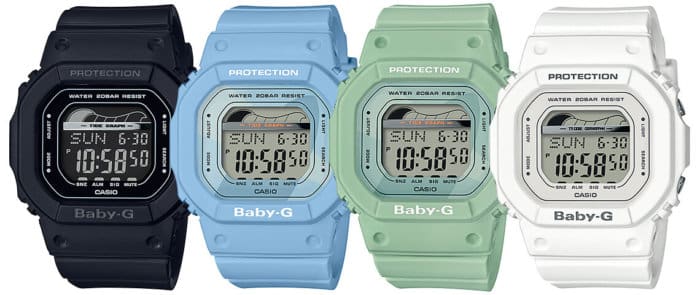 Casio Baby-G released the new retro-inspired G-LIDE BLX-560 series based on the classic square case of the original G-Shock. This series debuts with four models, the basic black and white BLX-560-1 and BLX-560-7, and the blue and green BLX-560-2 and BLX-560-3. These G-LIDE models are designed for surfing and ocean sports and feature 200-meter water resistance, a tide graph, and moon data. The blue and green models have a soft pastel hue inspired by retro surfboards and feature a silhouette of a surfboard on the display border.
The blue and green models also match the G-Shock GAX-100CS Series which has the same blue and green pastel colors.
Other features of the BLX-560 include shock resistance, world time, 1/100 second stopwatch with optional 5-second countdown auto start with beeper, countdown timer with auto-repeat and progress beeper on/off, 3 alarms with 1 snooze alarm, flash alert, and EL backlight. Dimensions are 44.7 x 40 x 12.5 millimeters with a weight of 44 grams. The BLX-560 improves on the previous BLX-5600 series with its superior water resistance (versus 100M WR for the BLX-5600), and has a case that is more faithful to the style of the original G-Shock. The BLX-560 has so far been released in Japan, Asia, and Europe.
View instructions.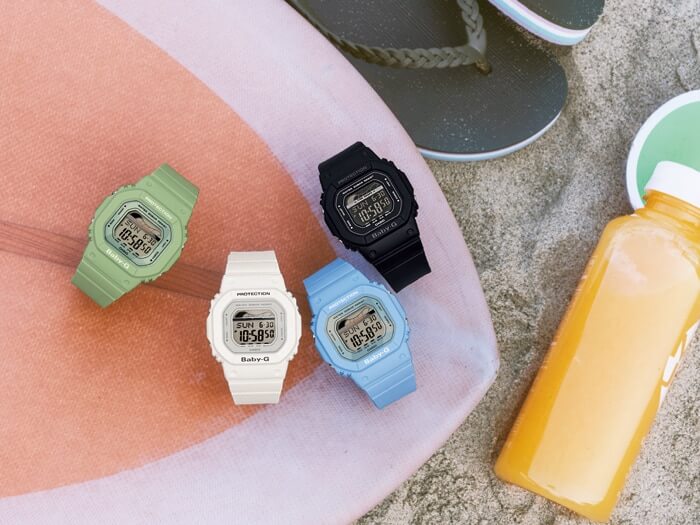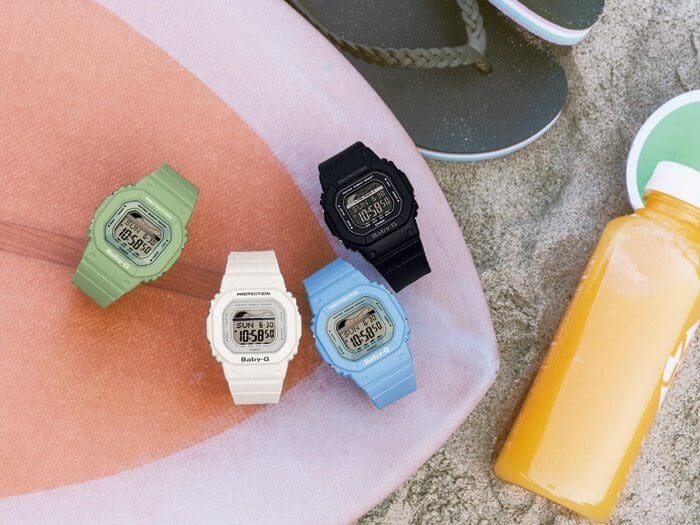 See the matching G-Shock G-LIDE GAX-100CS Series.