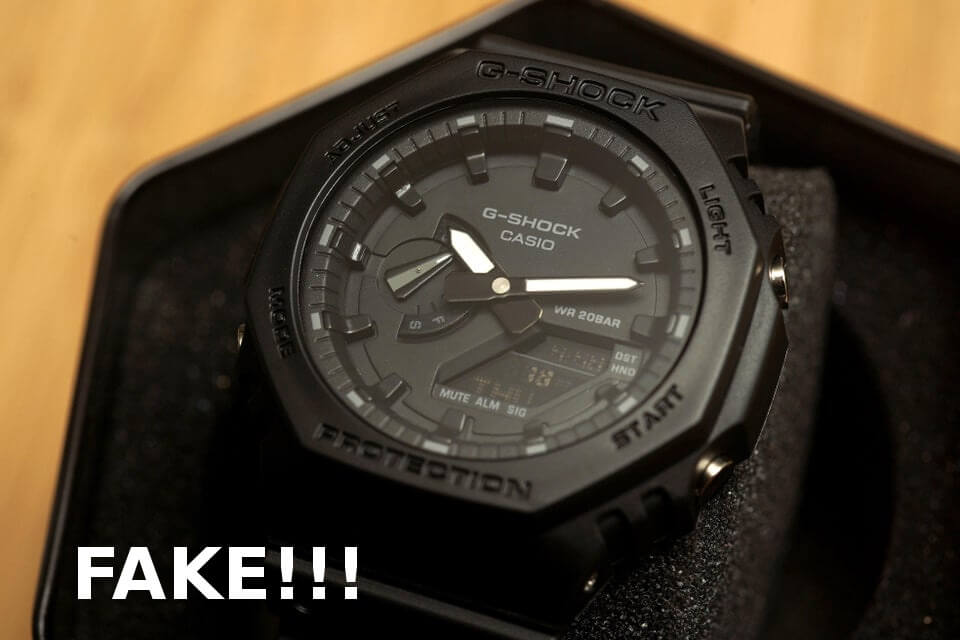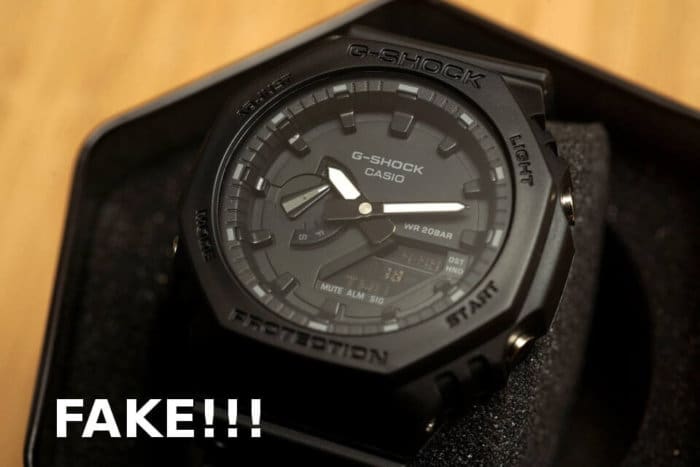 G-Shock is a commonly counterfeited brand because of its popularity around the world. The best-selling and sold out G-Shock GA-2100-1A1, nicknamed the "CasiOak" by fans, is one of the latest models being targeted by counterfeiters. Redditor Cefiro8701 reported that he received a fake watch after he made a purchase online.
At first glance, the fake watch may appear to be genuine. Upon closer inspection, it is apparent that it is a fake, with many of the details being faulty and the overall quality not being on par with a G-Shock. Cefiro8701 also created a useful picture guide to identifying a fake GA-2100-1A1 like the one he received.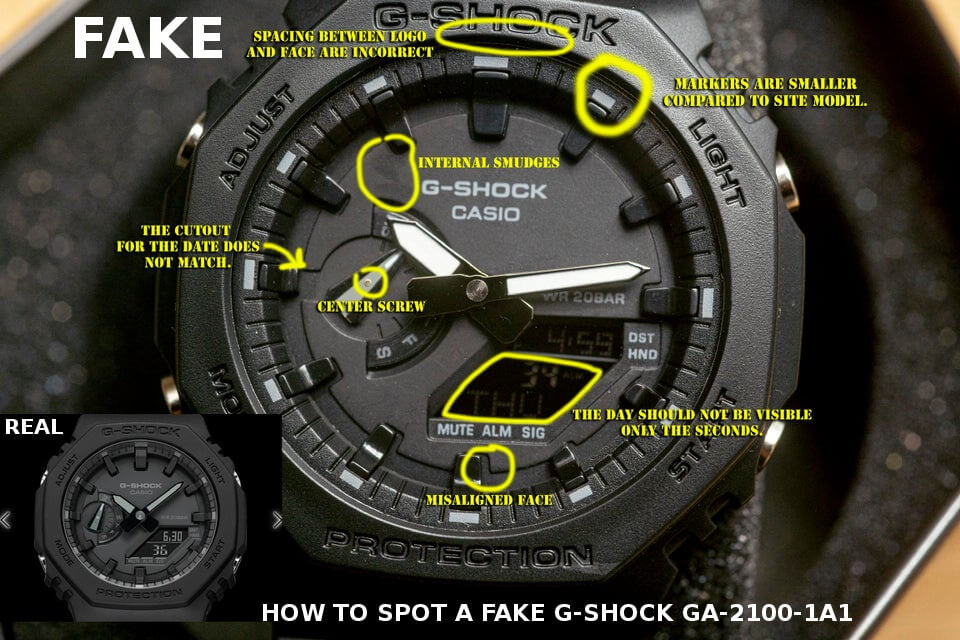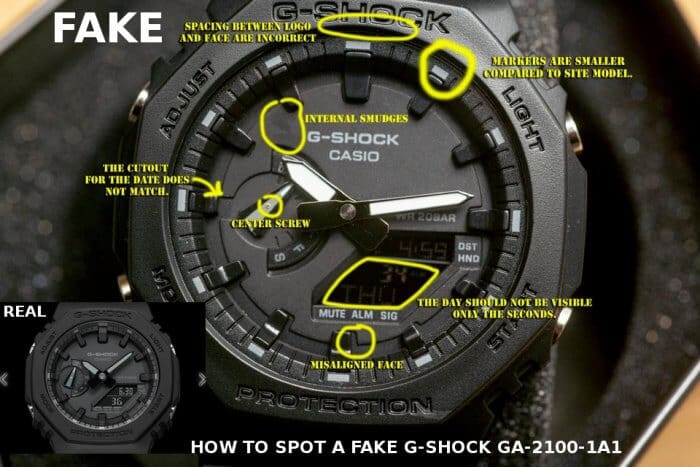 The fake GA-2100-1A1 may be encountered online and at unauthorized shops and market stalls, particularly in Asia. To avoid fakes, we suggest buying from authorized dealers, trusted retailers, and known sellers with a good return policy. Beware of watches being sold at shops with cheap goods. If a deal looks too good to be true, it probably is. Of course, some unscrupulous online sellers may use real photos to sell a fake, so it is best to avoid unknown sellers and websites.
(Also, we should point out that people have had bad experiences ordering this watch from online shops and then receiving a completely different model. We have seen one of the scamming shops show up as an ad on Google when searching for this model, so beware of unknown shops.)
We don't give warnings about all the fake models out there (because there are so many), but the GA-2100-1A1 is particularly sought after, and we don't want people to act rashly if they come across these fakes. The GA-2100-1A1 has been sold out since late 2019. In the U.S., it was reported that more stock would be available by March, with a complete restock in April. However, that doesn't seem to be likely at this point, and one dealer has reported that he is not expecting more stock until June 2020. As it is such a popular model, we will make a new post when it is available again at authorized retailers.
In the meantime, the GA2100SU-1A (camo bezel) and GA2110SU-3A (green and black) Utility Color editions were recently released and are available, along with the GA-2110SU-9A (yellow and black) outside the U.S.